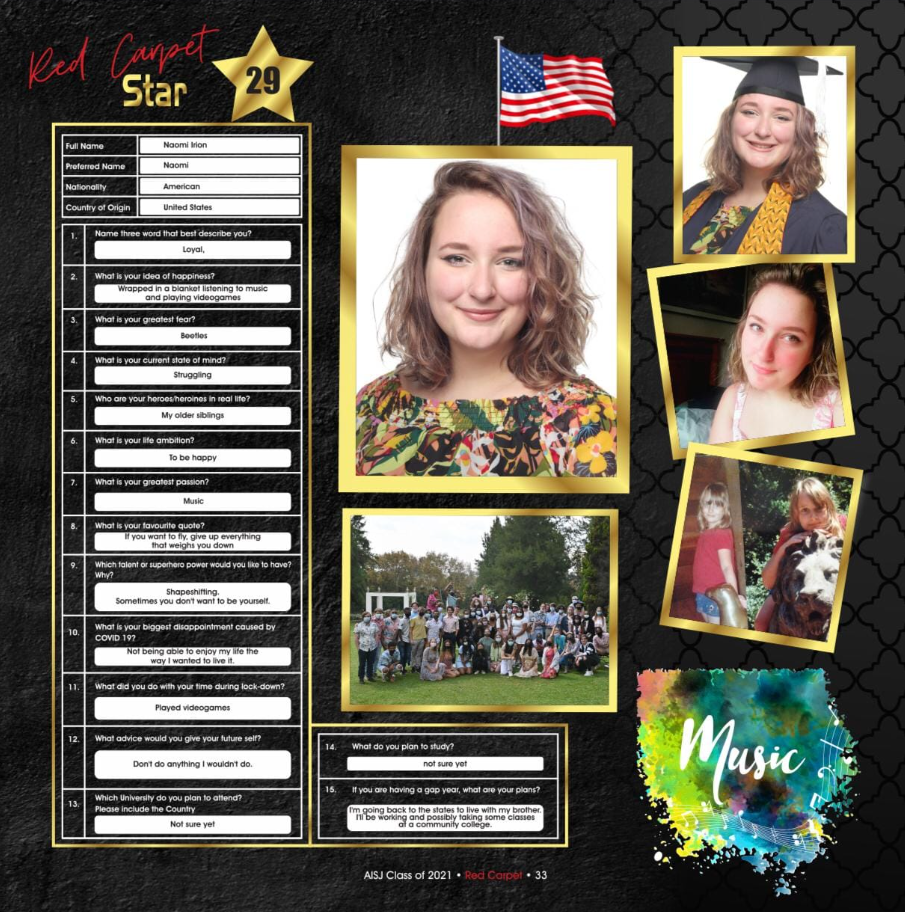 Naomi Irion was 17 years old when she graduated in 2021 from a foreign service youth high school in South Africa where her father served as a representative of the United States. With her parents' blessing, Naomi decided to move to Fernley, Nevada to live with her adult brother, Casey Valley, and to start her life as a semi-independent 18 year old by getting a job.
In Naomi's Senior High School profile, she answered the question, 'If you are having a gap year, what are your plans?' Naomi's reply, "I'm going back to the states to live with my brother. I'll be working and possibly taking some classes as a community college."
In the Fall of 2021, Naomi began to work at Panasonic on USA Parkway utilizing a shuttle bus from Fernley to work each day.
Even though South Africa is considered (by U.S. Department of State) to be a cautionary safety destination for tourism or residency, Naomi lived safely and contentedly with her family there. Moving to rural Fernley, Nevada turned out to be much more dangerous for Naomi than the South African country that she had moved from.
Naomi was targeted and killed by a cowardly predator lurking in the dark of early morning on March 12th, 2022. As Naomi waited in her car for the Panasonic Shuttle Bus to arrive at the Fernley Wal-Mart, she was abducted, assaulted, killed, and hidden in an isolated desert grave.
At a Press Conference held by Lyon County Sheriff Brad Pope on Wednesday, August 16th, 2023 at the Justice Center in Yerington, Nevada, officials gathered to summarize the crimes against Naomi, the investigation, and the suicide of the perpetrator.
During the Press Conference, Naomi was present in spirit as speaker after speaker remembered her.
Sheriff Brad Pope, "My deepest condolences to the Irion Family…Today we are sharing with you the entirety of the Naomi Irion Case. Lieutenant Tyrell Joyner has created a narrated presentation of the entire case."
Lyon County District Attorney Stephen Rye concluded: "The D.A.'s office would like to pay a special tribute to Naomi today. There is evil in this world and in much of this case Troy Driver reflects that evil. But there is also hope, and Naomi reflects that. As you have seen in the news and the media, Naomi was a beautiful and caring young woman with her life ahead of her. As her mother has stated, she cared deeply about others and the underprivileged. She wanted to make the world a better place and she did. The Fernley community reflects that hope…The law enforcement community reflects that hope…Naomi's life and tragic death will be remembered because of Naomi…her memory will live on."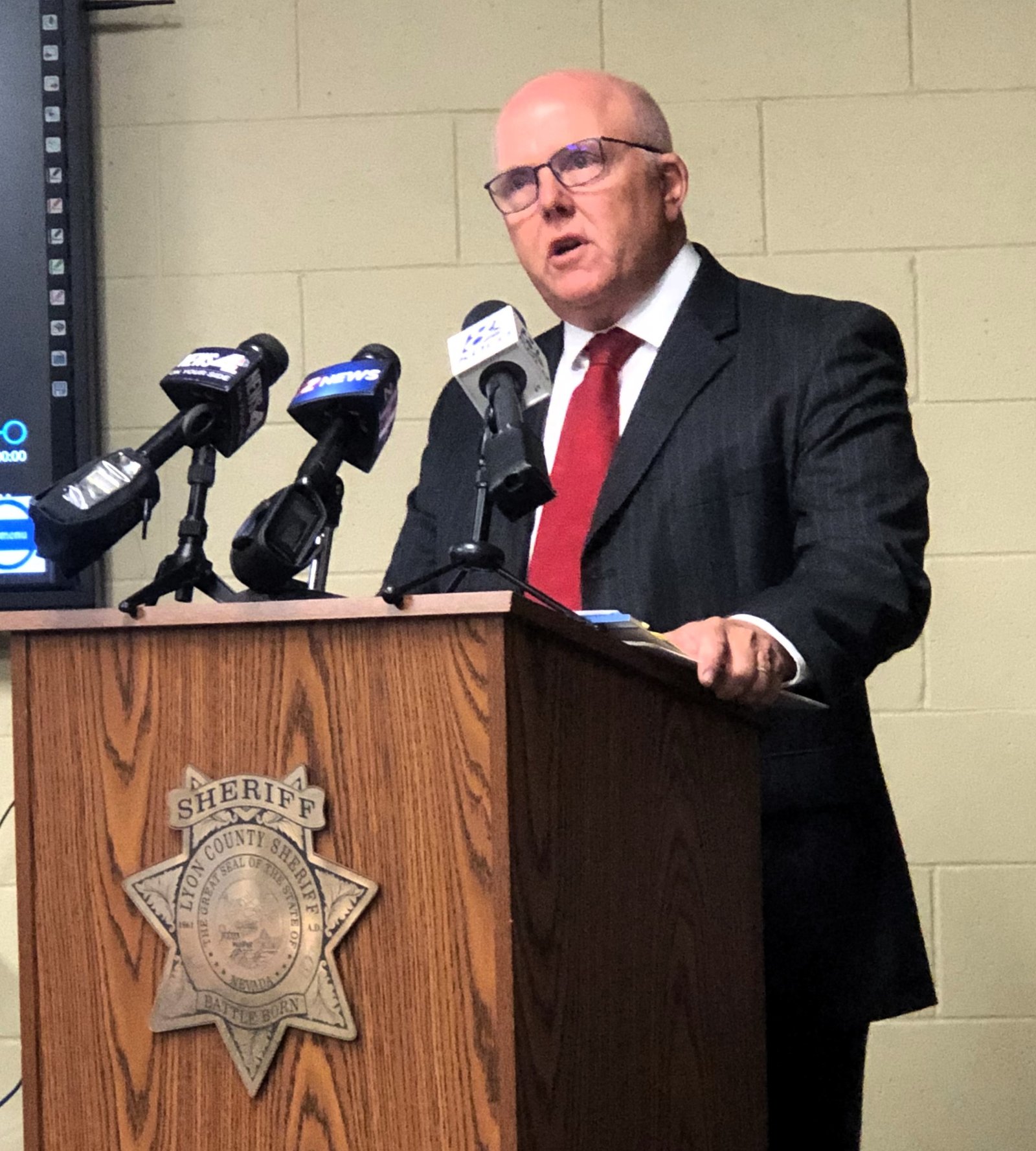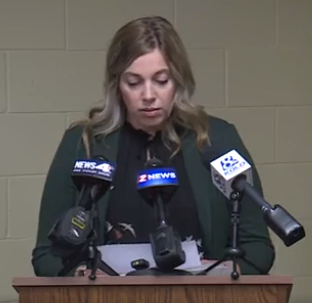 Naomi's mother, Diana Irion, wrote a letter to share that was read by Lyon County Emergency Manager Taylor Allison.
Diana Irion, wrote, "Thank you all for coming today. I want to start by thanking all local, state and federal law enforcement agencies who came together to find Naomi and the person who committed this heinous crime. I also want to thank all the media agencies, youtubers and all the others who worked so hard to get our story out and help find Naomi. But most of all I want to thank my oldest son, Casey Valley, for taking the initiative in the first place.
Naomi was my miracle rainbow baby. We lost her brother the year before she was born and she started her life by helping to heal our family from the loss of Sean. Naomi was the glue that joined our blended family together. Naomi was the spark of every great idea, game, art project and skit. She brought joy and laughter back to our family. Naomi was our teacher. Naomi was a bright light to all around her. She was the one who stepped into the gap for those weaker than her. She spoke out against injustice and made change in her world for the better.
Now she is gone and her light is cruelly extinguished. The horrible pain and loss that we feel is beyond my ability to express with words. The hole left in our lives is enormous and can never be filled. No one should have to bury their children. The person who did this took the coward's way out: and now we will never have a guilty verdict and we will not see him pay for what he has done. There's no way to make this situation better or to ease our pain and loss. This incident (suicide) has only added to our pain and suffering. But a trial ending in a guilty verdict would not ease out pain either.
So now this is over. There will be no more hearings or investigation. Now our family must find a way forward. Please keep us in your thoughts and prayers as we strive to live with our pain and grief."
Naomi's brother Casey Valley spoke to a standing-room only group in the LCSO conference room: "I don't think the light that Naomi brought to this world can ever be extinguished. We will never forget her."
"We will forget the person that did this. We won't let him live in our heads and collect rent free because he did the cowardly act. "
"We're going to remember her and everything she stood for. This whole process has been so painful, but at the same time it's shown me and my family how good people can be. So many people helped us in every way you can imagine; the Fernley community, people across the world, my parents' church community…We had no unfulfilled needs and its just that level of goodness that we saw. It really does outweigh the bad. And, we're just gonna have to remember Naomi and the kind of person she was, and what she brought to the world…"