Article and photographs by guest journalist Chris Brown
They're Back!!!
The Yerington Lions Football squads are back in action!
White jerseys depict Varsity Players: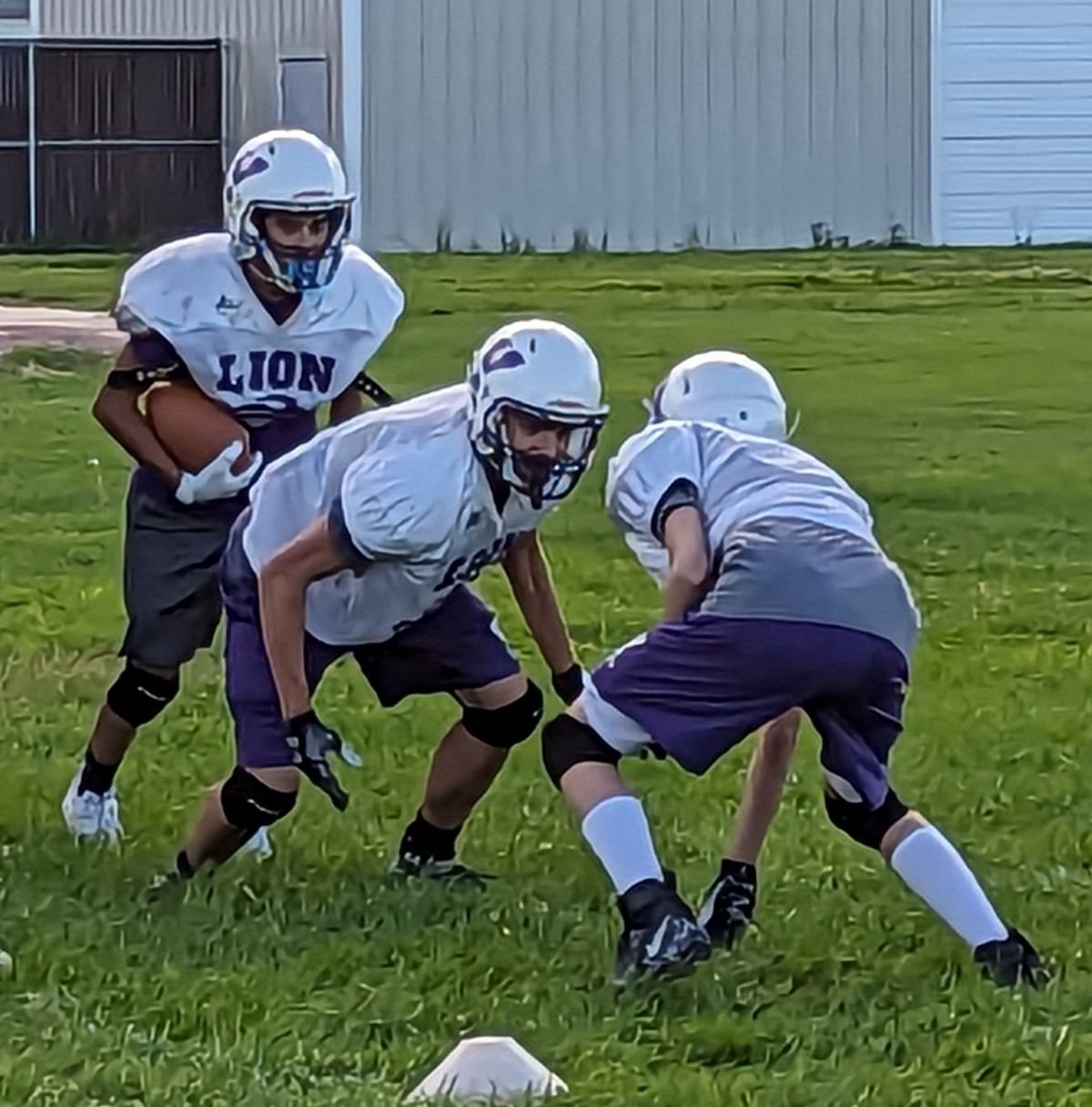 The teams kick off their 2023 season in a non-conference game against the Dayton Dirt Devils on August 19, 2023. The Junior Varsity Squad plays is at 4:30pm at Dayton High School followed by the Varsity at 7:00pm.
Purple jerseys depict Junior Varsity players:
Head Varsity Coach Brad Pope is joined by coaching assistants Matt Galvin, Jeff Miller and Tony Reyes.  It is rumored to be Coach Pope's final coaching season, though comment was not available at press time.
Ten senior players return to top the Varsity roster this year.  Seniors include: Curtis Blake, Armando Cota, Juan Kemper, Aiden Pope, Juan Ramirez, Christopher Roberts, Gustavo Rodarte, Edgar Romero, Maddix Simpson, and John Thompson.
Junior Players joining the varsity roster include:  Kaidre Brown, Alexander Guzman, Tristan Joyner, Will Justice, Alexis Martinez, Beck Merrill, Aiden Nelson, Logan Pratt, Sox Schacht and Cameron Reyes. Two sophomores, Hector Ramirez and Colby Rowe round out the twenty-two man roster.
The Junior Varsity (JV) squad is led by Trinity Eriksen, with assistant coaches listed as Mark Kosak and Todd Sceirine. Coach Eriksen indicated he is pleased with the way his team is coming together.  He stated "They are a group of strong and determined players who really enjoy and want to play the game."
JV players include returning Sophomores Gavin Draper, Cesar Fimbres, Dominic Goff, Seth Otto, Cesar Ramirez, Richardo Tamayo and Mathew Tucker.  Rounding out the roster are Freshman  Paxtyn Drake, Dathan Hernandez, Ray Leone, Jacob Peltier, Korbin Sencion, Dante Sceirine, Rowdy Smith and Litio Valdivinos.
Yerington's home opener is Friday, September 8, 2023 against North Tahoe.  Let's pack the stands and give these players the support and encouragement they deserve!