Edward Dale Chisum (1934-2023) passed away on February 7, 2023. Ed was born in Miami, TX and grew up in Pampa, TX.
He met his wife of almost 63 years, Janie, while working at a parts store in Pampa in 1960.
Ed served in the Navy for 4 years and during his time in the Navy sailed around Cape Horn on the USS Franklin D Roosevelt.
In 1962 Ed, Janie, Michael & Chris moved to Yerington, NV. Ed & Janie raised 5 boys (Michael, Chris, Kevin, Craig, and Cary) in Yerington.
Ed worked with his brother, Claude, for 25 years and another 21 years for the Lyon County School District.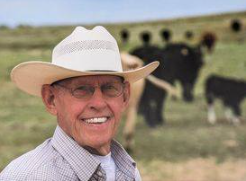 Ed & Janie enjoyed square dancing for many years and traveled many places to participate in square dancing events. Ed enjoyed gardening and took great pride in his annual flourishing vegetable garden.
Ed is survived by his wife, Janie; 5 sons; and their (wives), Michael, Chris, Kevin (Kristy), Craig (Nanette) and Cary (Stacey) and 18 Grandchildren and 8 Great Grandchildren.
The family is planning on having a celebration of life later this Spring.
Update: A Celebration of Life was held on July 29, 2023.