+++UPDATED+++02/10/2023 ~ Nevada Department of Transportation reported:
Good news, State Route 208 commuters!
Beginning Monday, SR 208 in Lyon County, Nevada will open to traffic through the Wilson Canyon from 5am-8am and 5pm-8pm daily.
Expect reduced speeds and up to 20-minute travel delays as pilot cars alternate directions of traffic. The roadway may be closed for safety during severe weather. Outside of these hours, the road will remain closed between Hudson Aurora Road and State Route 339.
Following the January landslide, rockfall removal experts have scaled roadside slopes to remove remaining unstable rock and crews have removed 225 loads of landslide material, equaling nearly 3,000 cubic yards!
We'll continue working hard to remove the rest of the nearly 400 feet of landslide that fell across the roadway, and fully open the highway in the future.
***UPDATED***02/07/2023 ~ KOLO 8 News Now  wrote: The Nevada Department of Transportation is continuing its work on clearing a rockslide in Lyon County: By Kevin Sheridan (Click on  link for Channel 8 article and NDOT video)
***UPDATED***02/01/2023 by Q&D Construction :  Multiple crews hard at work to safely clear the rock slide in Wilson Canyon on SR 208.  Q&D also shared these photos:
UPDATED Video : 01/24/2023 ~ Yerington/Mason Valley Fire Protection District reported: Wilson Canyon (Hwy 208) Rockslide Video Update: While filming the West Walker River for WRID (Walker River Irrigation District) we got a few shots of the work that is being completed to remove the Wilson Canyon rock slide. Additional rock has been brought down the hill and excavators are being used to break the rocks apart. This is a huge project and we appreciate everyone at Nevada Department of Transportation and Q&D Construction construction for making this a top priority!
January 10, 2023 @ 6:13pm ~ Nevada Department of Transportation NDOT 511 reported, "Natural Disaster Traffic hazard on NV-208 All Directions near mile marker LY-14. All Lanes Closed."  nvroads.com
At 6:40pm NDOT posted, "Natural Disaster Road closed on NV-208 Both Directions from Hudson Aurora Td to NV-339. All Lanes Closed."
At @ 5:45pm Lyon County Sheriff and Fire Dispatch confirmed that NDOT and NHP were enroute to a reported landslide…fully blocking the highway…approximately 1 mile in to the canyon from the Mason Valley side.
More photos will be added when daylight allows. (UPDATE : photos added below)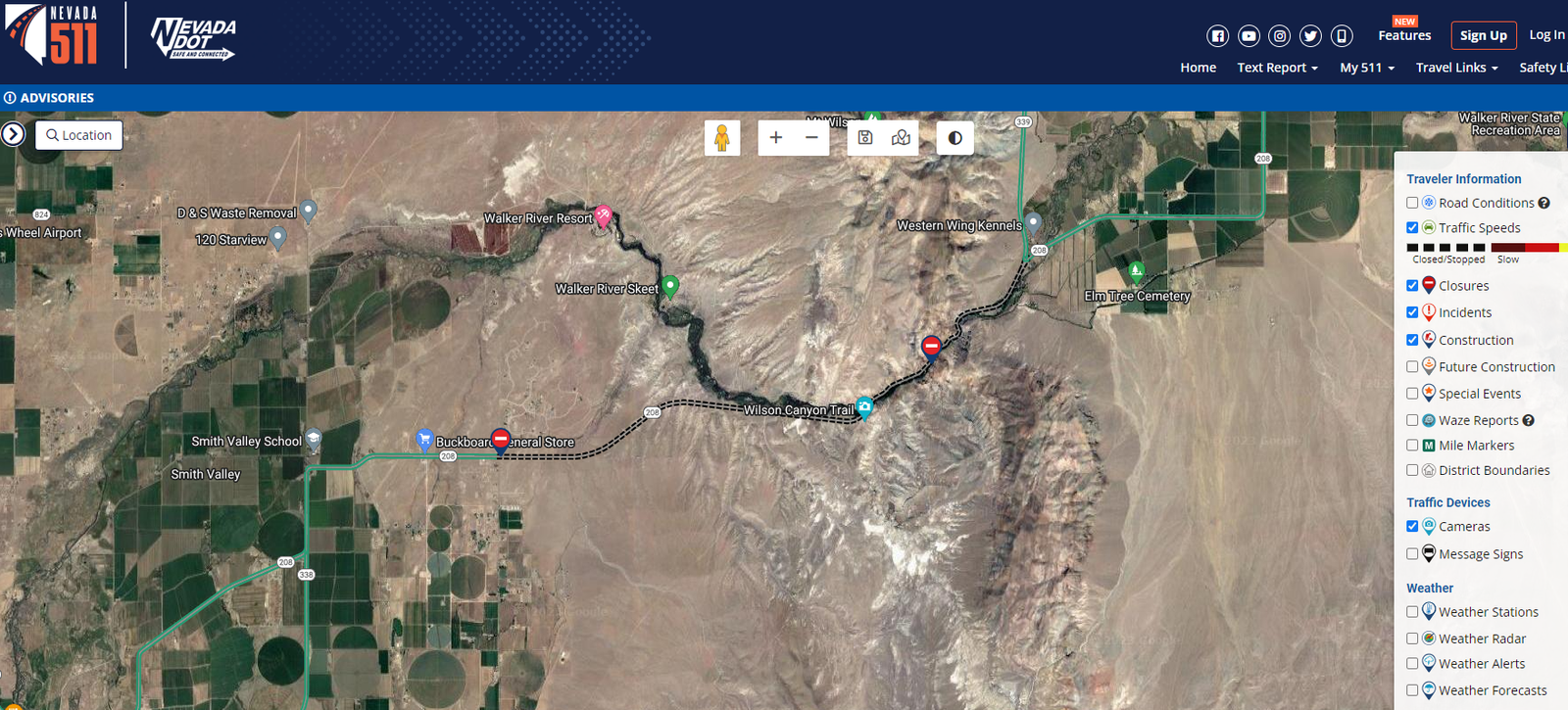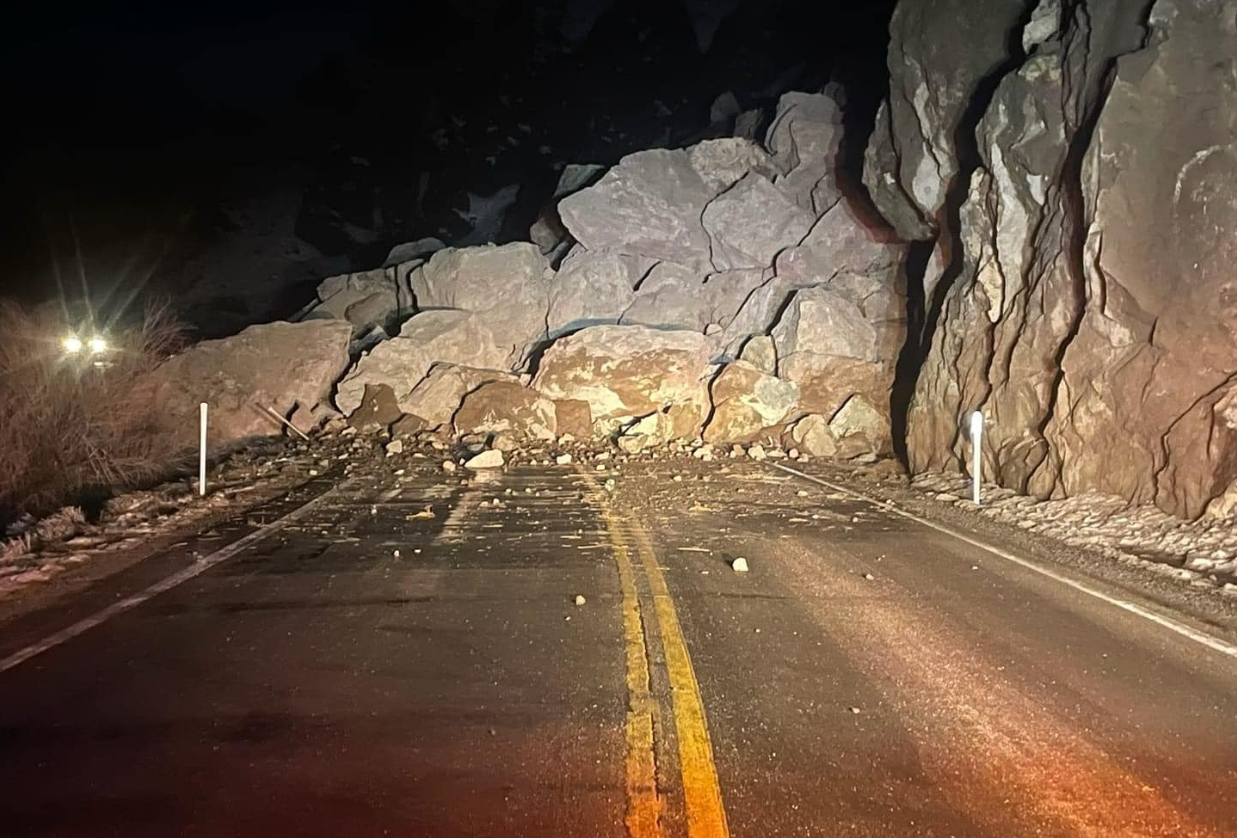 Photos on the morning of Wednesday, January 11th, 2023 from Yerington / Mason Valley Fire Protection District:
Links to videos from Yerington/ Mason Valley Fire Protection District aerial drone footage:
https://www.facebook.com/yfdmasonvalleyfire/videos/862041654911629
https://www.facebook.com/yfdmasonvalleyfire/videos/4417178415072890