***UPDATE ***JOHN CAMPI FUNERAL SERVICES: Thursday, January 26th 11:30am at Holy Family Catholic Church
John Joseph Campi, our youngest brother died suddenly during the weekend of December 10th, 2022. He was 52 years old.
He is survived by his six brothers and one sister, seven nieces and nephews, and several cousins. He is pre deceased by his mother, father, and one brother. He will be sorely missed by all of us.
John was the type of person who was always very quick to get excited about other people's interests and their lives. He would inquire about what they were doing or working on with so much enthusiasm. Everyone that met him spoke highly of him.
John was always building something or taking it apart to figure out how it worked. This included things like homemade robots to airplanes. He was an accomplished pilot and loved hanging out at the airport.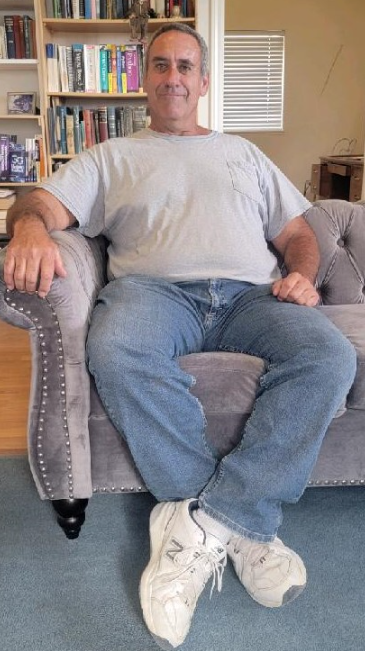 Our brother Mike wrote this poem; it says it all about how we feel.
When the light failed for you
It failed for all of us
When the darkness came for you
It came for all of us
When lightning struck your heart
It struck all of us
I hope that when you open your eyes on the other side
And our eyes clear of tears
The light will shine again.
John will be missed by family and friends and will live on forever in our hearts.
His funeral service will be held at the Holy Family Catholic Church on January 5th, 2023, Rosary recited at 11:30 followed by the funeral Mass at 12:00 Noon. This will be followed by a short graveside service where John will be laid to rest next to his father in the Valley View Cemetery. A reception will be held at the Catholic Center following the graveside service.
Family and friends are invited to sign his online guest book at www.FRFH.net.  Arrangements are under the direction of Freitas Rupracht Funeral Home, 25 Hwy 208 Yerington, NV 89447 (775) 463-2911
Rest in Peace my Brother, God Bless You and we love you.