Lupe Catherine Moore passed away at the Renown Medical Center in Reno, Nevada on Friday, July 22, 2022.  She was 89.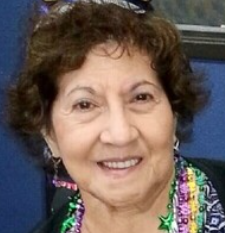 Lupe was born in Emmeryville, California on September 10, 1932 the daughter of Domingo and Guadalupe (Lara) Torres.
A Funeral Mass for Lupe will be held 11:00 am Friday, July 29, 2022 at the Holy Family Catholic Church.  Her burial will be at the family plot at Queen of Heaven Cemetery in Lafayette, California.
Family and friends are invited to sign her online guest book for the family at www.FRFH.net
Arrangements are under the direction of Freitas Rupracht Funeral Home, 25 Hwy 208 Yerington, Nevada 89447 (775) 463-2911