Lisa Glass currently works in the Lyon County Clerk/Treasurer's Office and has been there for 3 years.
Her experience includes daily operations performing Clerk/Treasurer office duties:
Dealing with election processes;
Executing tax sales;
Processing tax payments;
Maintaining financial records;
Filing Notary Bonds and Fictitious Firm Names for businesses in the county;
Maintaining bank record for Lyon County;
Recording and providing receipts for all collected county finances; etc.
About Lisa:
" I have lived in Yerington, Nevada for 30 years. I graduated from Yerington High School then enlisted in the United States Air Force.
I was the first airman at that time to advance to senior controller (a position usually held by sergeants). I earned the respect of my Airforce superiors by performing vital military duties with competence and confidence.  I had top security clearance in the US Airforce: the people of Lyon County can rely on the same level of professionalism if I serve as the Lyon County Clerk/Treasurer.
I have been married to my husband Dave for 8 years, and partners with him for 16. We have 2 children: Daniel who is 12 years old and Devyn who is 9 years old.
Our children attend school at Yerington Intermediate and Yerington Elementary Schools.
Our family enjoys camping, fishing, hunting, target shooting, growing our own vegetables and exploring Nevada's back country. We enjoy little league games and family barbeques."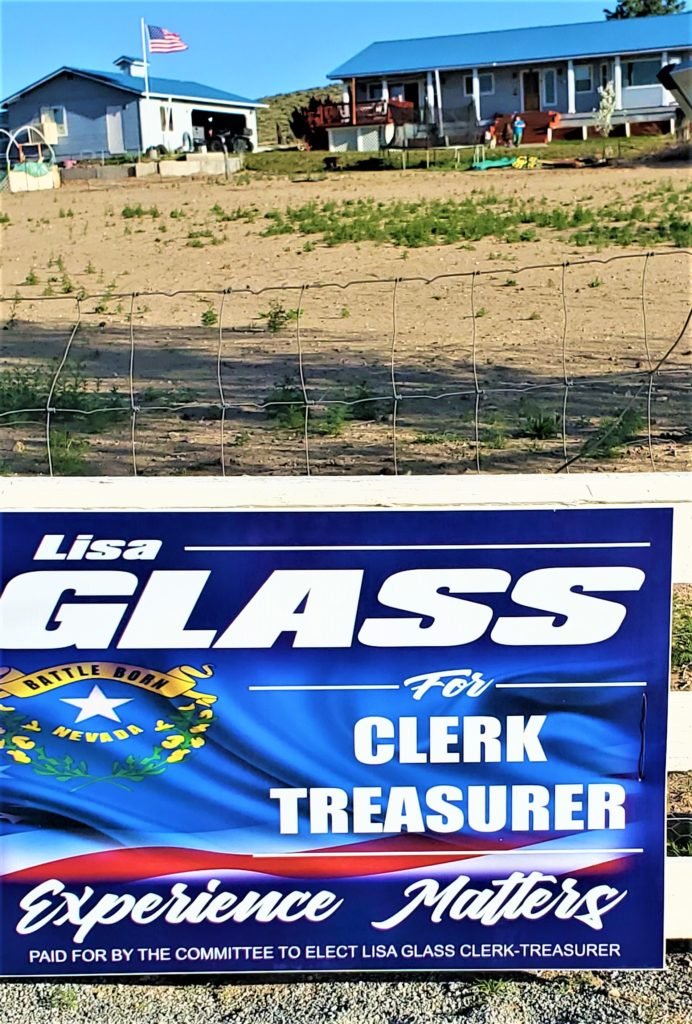 If you have any questions or concerns for Lisa, she can contacted at dansmom10@gmail.com 
Pizen Switch Times thanks all candidates in its service area for submitted articles announcing their candidacy for elected offices in local elections.