Jack William Ellington was born on Jan 6th 1947 in Holbeach, England.
He was the second of 3 boys born to Lillian Susan Pearl and Joseph William Ellington.
When Jack was 12 years old, the entire family moved to Hawthorne, Nevada to live with Bill's sister.
Jack's father, Bill, got a job at Anaconda Mine in Yerington, Nevada as a gardener and Jack's mother took a position as the Main housekeeper.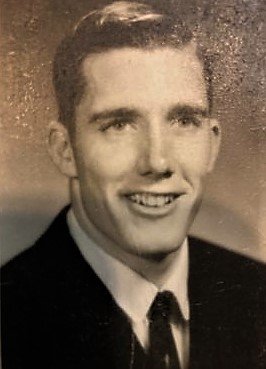 In the years to come, Jack learned all about American sports. His friend Jim Sanford introduced him to Baseball, and Jack immediately fell in love with it. Through his high school years he excelled in baseball, basketball, and football. He was the quarterback for his football team and captain for all squads. As a senior, Jack threw the first no hitter in Nevada high school baseball on March 27th, 1965 against Douglas High School, throwing 17 strikeouts for a winning score of 4-0.
Jack earned a full-ride scholarship to UNR (University of Nevada Reno) and graduated with an education degree.  He then became a teacher at Smith Valley High School.
Jack was married to Cathy Beckett and they had 2 daughters, Michelle Dawn Ellington and Angela Dawn Ellington.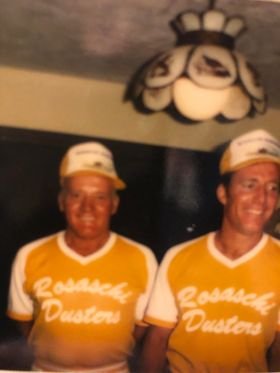 Jack later became an electrician and married his second wife Joni Ingram to whom he was married for 42 years. They lived their lives to the fullest… camping, fishing, hunting, and traveling the world. But the majority of the time revolved around traveling to play softball. He played for the Rosaschi Dusters and ended his career with the Reno Express with many of his lifetime friends. Jack was a multiple-time medalist at the Huntsman Senior World Games, earning 3 gold medals, a silver, and a bronze in Softball.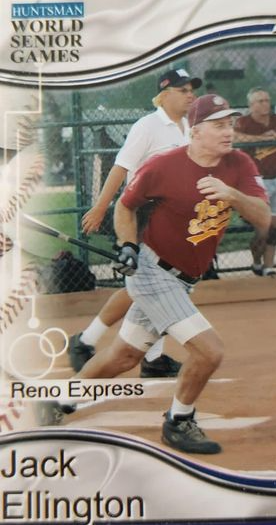 Jack and Joni lived in Fernley, Nevada for 37 years as active members of the community. Jack volunteered as a basketball coach, little league baseball coach, and a lifetime Ducks Unlimited board member.
Jack moved  on from the electrician field and ended up retiring from UNR as their Facilities Coordinator in 2013.
While softball was a major hobby, his biggest passion was waterfowl hunting. He owned a guide service focusing on ducks and geese in Mason Valley and spent the majority of his time with his best friend Gary Mattice scouting and hunting at their clubhouse known as the "Toulon Hilton".
Jack passed quietly in his sleep Saturday April 16th, 2022.
Jack is survived by his Wife Joni Ellington; Children Michelle Herzbrun, Angela Banta, and Christopher Ellington;  Grandchildren Marissa Gehlert and Kyle Banta; and Great-Grandchildren Sophie and Kenzie Gehlert.
Memorial services will be held at the Fernley Firehouse on Saturday 5/7/22 at 11:00am.
Posted online on May 02, 2022. Published in Reno Gazette-Journal.