John Paul Bielaski, also known as "Johnnie" to his wife Shirley, passed away unexpectedly at his home in Yerington Nevada on Sunday October 17, 2021, he had just turned 84.
John was born into this world on June 22nd,1937 in North Tonawanda, New York to Theofila and George Bielaski, as the fifth child of eight in a family of Polish immigrants. Dearest brother to Joseph Bielaski, Walter Bielaski, Richard Bielaski, Frank Bielaski, Dolores Gold, Nancy Firth, and Robert Bielaski.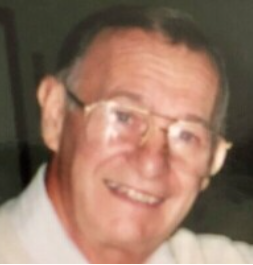 John grew up in North Tonawanda, New York, spending his evenings sticking pins at a local bowling alley; and, by day, working at a bakery, stocking shelves, and checking at a local grocery store. While attending general academic courses in high school, he also played on the local tennis team for two years.
After graduating from North Tonawanda High School, John enrolled for a short period at Buffalo State College to further his education, but soon after, in March 1955 enlisted in the U.S. Navy for a 3-year period. He was honorably discharged from Active Duty on October 24, 1958 US NAVAL AIR STATION, Corpus Christi, Texas, and was transferred to the U.S. Naval Reserve for an additional 5 years of Service as an AVIATION MACHINIST'S MATE (JET ENGINE MECHANIC) Ranking ADJ3 ending in March 1963.
John married Rachael Perez on December 22, 1963 and they had two beautiful children: Lynda, and David. This marriage later dissolved, and he married a second time to Balvina Cordova in 1976 in Reno, Nevada.
He was at this time approached, and engaged in a long-term partnership agreement with Mr. Swartz and investors on a gold & silver claim, approximately 997 acres of land on the other side of the Singatse Mountain Range from the Anaconda Copper Mine extending as far as Alkali Lake.  John ended up moving to Yerington, Nevada in the late 1970's where he settled and remained until this day.
He married a third time, to his current wife and the love of his life Shirley Tarter Bielaski on October 22, 1989, in Yerington, Nevada. They were married 5 days short of 32 years.
He always loved being in the Nevada mountains. This was John's personal therapy:  exploring properties, researching lands, searching for veins of gold & silver, visiting old, abandoned mining towns & mines, and always teaching others that were with him how to mine.   All the while he was collecting rock samples from various areas and laying claims for multiple companies and himself: A True Miner.
A graveside service will be held with military honors 1:00 pm Thursday, November 18 at Northern Nevada Veterans Memorial Cemetery, 14 Veterans Way Fernley, Nevada.  Family and friends are invited to sign his online guest book at www.FRFH.net
Arrangements are under the direction of Freitas Rupracht Funeral Home, 25 Hwy 208 Yerington, NV 89447 (775) 463-2911