On Thursday, October 7th, 2021 the Yerington Chamber of Commerce and Yerington Mayor John Garry welcomed the services of Domestic Violence Intervention to Mason Valley and to the rest of Lyon County.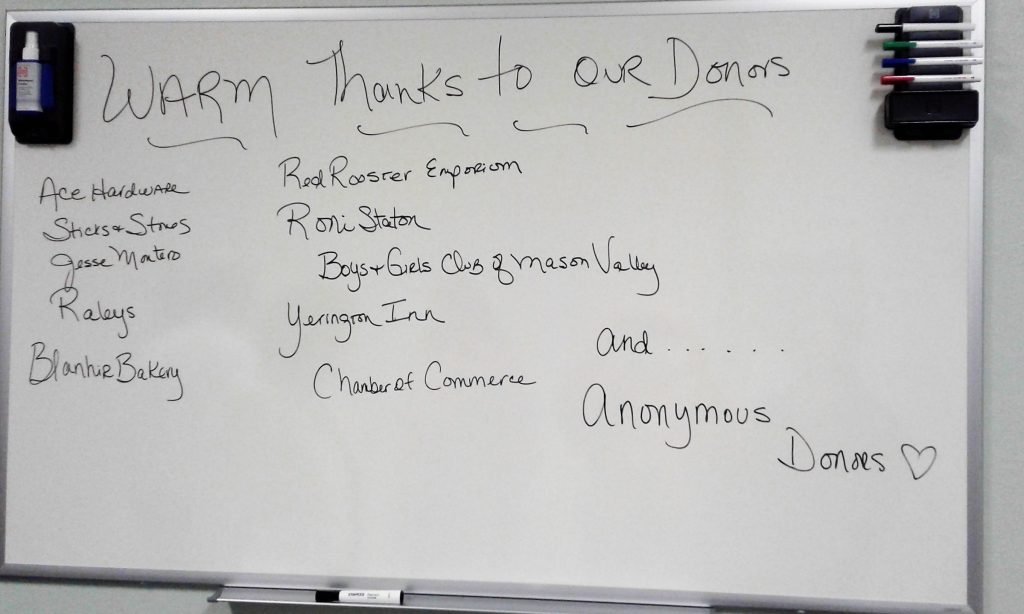 DVI (Domestic Violence Intervention) is located at 215 W. Bridge Street in Suite 10 E,  between the DMV (Department of Motor Vehicles) and NHP (Nevada Highway Patrol) Offices in the La Pinata Mall, Yerington, Nevada.
Tamie Davidson is the Assistant Program Director/Advocate at DVI Yerington.
DVI provides services to all victims of domestic and sexual violence in Yerington/Mason Valley.  Emergency shelter services are available to victims of domestic and sexual violence and their children who reside within the state of Nevada.
DVI Assistant Program Manager Tamie Davidson told Pizen Switch Times that on average 1 out of 4 women in the population may be the victim of domestic violence at some time, 1 in 7 men  may be the victim. DVI will assist with victims of all ages, ethnicities, genders, orientations, etc.
Recognizable faces in the crowd from Rural Nevada Counseling; the Yerington Chamber of Commerce; South Lyon Medical Center; State of Nevada Rural Mental Health; Nevada Highway Patrol, Veterans of Foreign War; Domestic Violence Interventionists from Carson City, Dayton, Fallon; and more: