Healthy Communities Coalition announces Pack the Trunk event
Student-driven event to provide basics to transient persons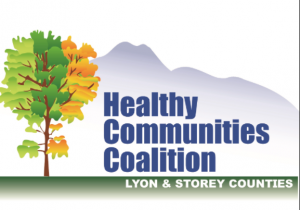 YERINGTON, Nev. – The Lyon County Sheriff's office parking lot will play host to Healthy Communities Coalition's first-ever Pack the Trunk on Sept. 15 at 3:30 p.m.
The afternoon's goal is simple. A team of 11 students, led by school resource coordinator Leia Wells, will prepare backpacks, hygiene kits and sleeping bags for officers to keep in the trunks of their vehicles. This will better equip Lyon County deputies with resources on hand when encountering transient and homeless populations on patrol, who need a little help.
"I had a group of 11 students over the summer help me with numerous community projects, and I'm thrilled we can wrap up our summer session with this event," Wells said.
"I got the opportunity this summer to make friends and help the community during COVID," Ehren, one of the students helping with the project, said. He is joined by multiple other students at Yerington High School, including Sarah.
"The youth and the Sheriff's Office are coming together to help the homeless," she said. "This is an awesome project!"
Walmart has graciously donated all of the sleeping bags, Mason Valley Assembly of God donated the project's backpacks and the hygiene kits were put together by numerous people and organizations in Yerington. People wanting to chip in can drop off backpacks, sleeping bags and hygiene products in new condition during the 3:30 p.m. event at the sheriff's office located at 911 Harvey Way in Yerington.
MEDIA CONTACT
Wendy Madson
wendy@hcclsc.org