Lynne Lightfoot Gibbs : August 01, 1939 – July 28, 2021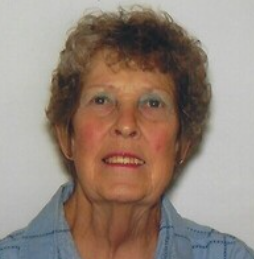 Lynne Gibbs passed away on Wednesday, July 28, 2021 after a brief illness at Renown Medical Center in Reno.  She was 81.
Lynne was born in Williams, Arizona on August 1, 1939 the 2nd of 5 children to Elvie and Merlyn (Jackson) Lightfoot.  When Lynn was one year old, the Lightfoots moved to Hawthorne where her father worked at the Naval Ammunition Depot during World War II.  She attended schools in Hawthorne and shortly after graduating from Mineral County High School, Lynne married a Fallon Boy, Charles "Buzz" Gibbs.
Lynne is survived by her daughter, Lorrie Miller and son, Mike Gibbs both of Yerington and her son, Brian Gibbs of Dayton; her 10 grandchildren, 20 great grandchildren and also her three brothers.  She was preceded in death by her husband in 1994 and her oldest son, Charles, Jr. "Ed" in 2010.
Lynne also leaves behind her many friends at the Senior Center, which was her second home for over 20 years.  Lynne's granddaughter labeled her Senior Center friends "The Gang of Grannies".
No services are planned at this time.  Donations in her name can be made to the Yerington Senior Center 117 Tilson Way, Yerington, NV 89447.  Family and friends are invited to sign her online guest book at www.FRFH.net
Arrangements and cremation are under the direction of Freitas Rupracht Funeral Home, 25 Hwy 208 Yerington, NV 89447 (775) 463-2911