In preparation to volunteer for the 2021 Night in the Country Music Festival on Saturday July 24th, 2021, cousins Sarah and Morgan travelled to Reno, NV two weeks ago to earn their Nevada Food & Beverage Certificate. Morgan drove in from the Sacramento area and Sarah from Yerington.
The non-profit group that Sarah and Morgan were volunteering for is the Yerington High School Lions Pride Booster Club which supports YHS Students in sports, band, and other extra-curricular activities.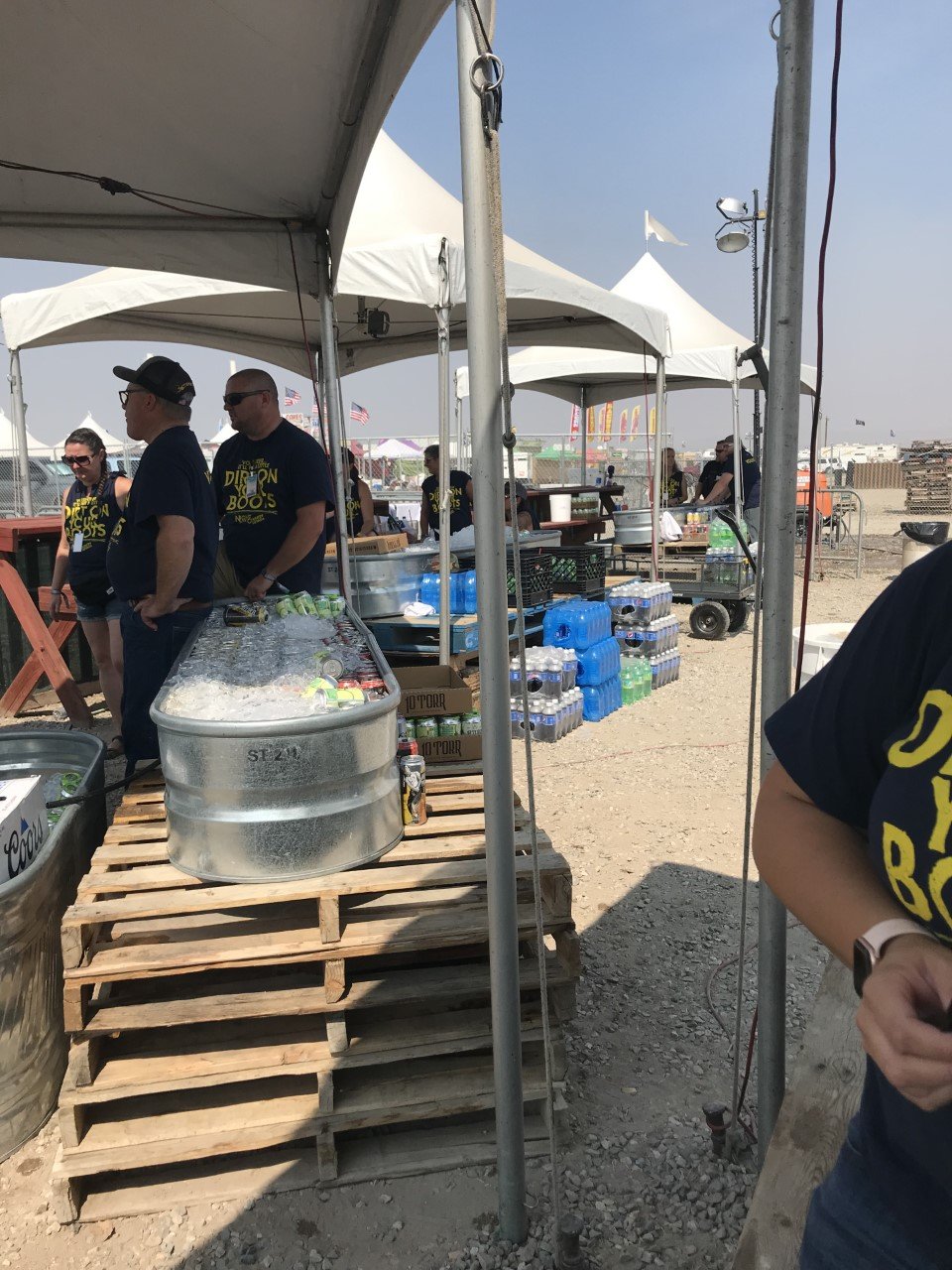 The bars were stocked with pallets of water, gatorade, and beer that people would pay for with tickets they purchased at a different booth.
Another booth was set up to identify ages of concert fans to distinguish the under 21 year olds from the over 21 year olds.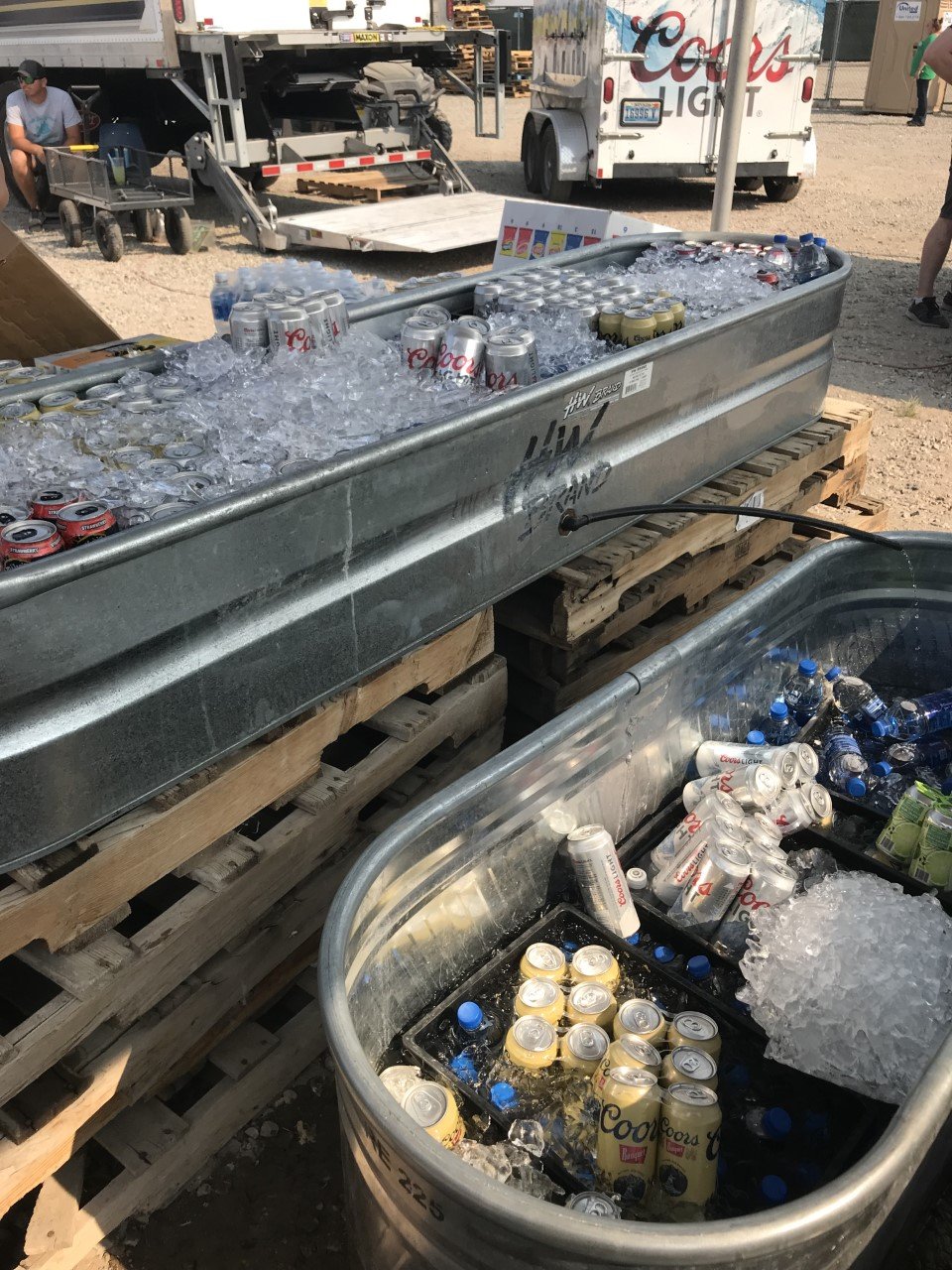 Before the crowd came: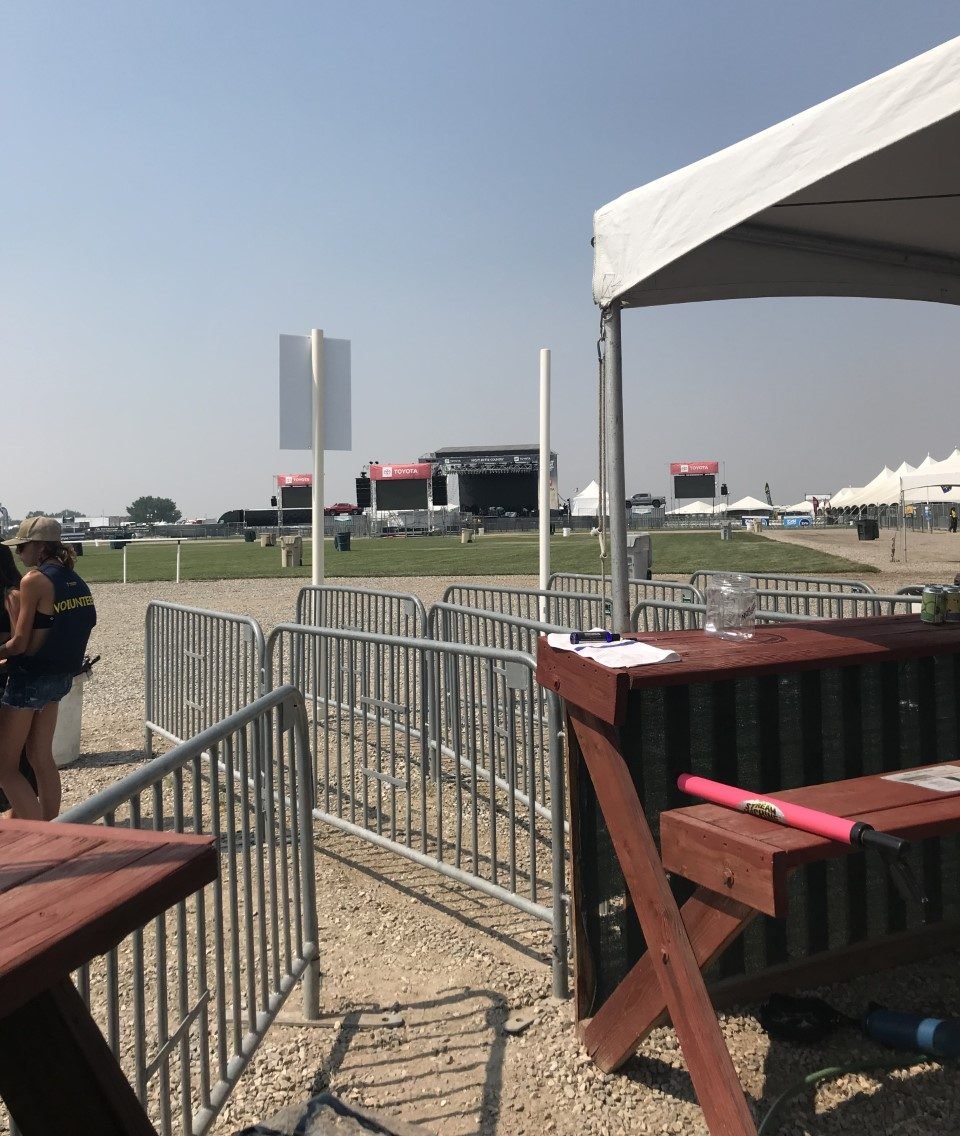 As the fans trickled in: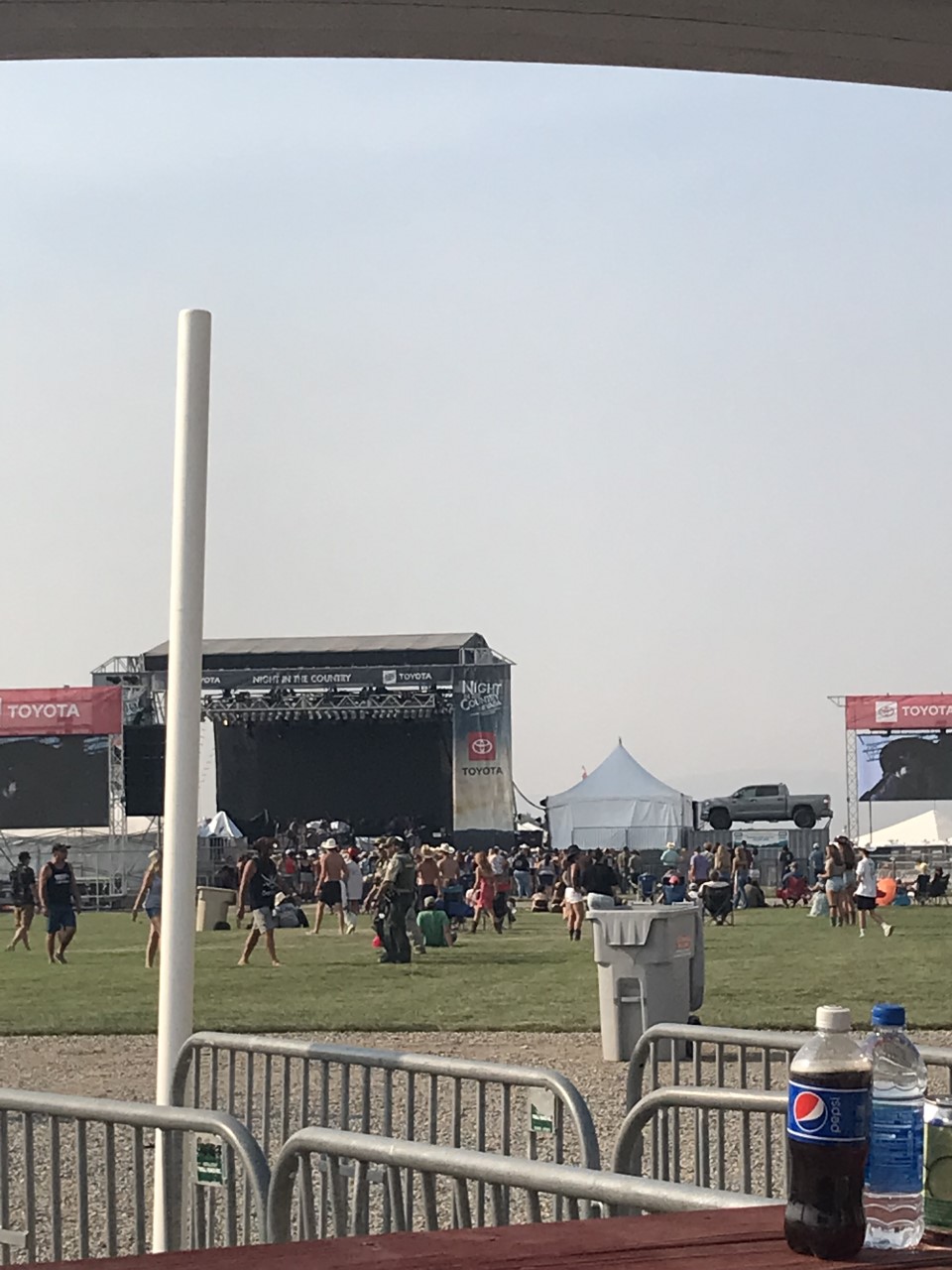 And full-on celebration:
Sarah and Morgan's "shift" ran from 2-11pm with a break. Customers lined up at 1 of 5 beverage tents that were each manned by 4+ volunteers.  Canned drinks and plastic bottles were served only open to prevent any 12 ounce projectiles. This meant that Sarah, Morgan, and the other volunteers opened hundreds of cans and plastic bottles each hour.
Sarah reported that she and Morgan plan to volunteer "all 3 days next year!" She said it was a lot of  work but a lot of fun seeing people have a good time & enjoy the music while raising funds for the Mason Valley Boys & Girls Clubs as well as other non-profits.
Thank you, Sarah, for providing the information and photos for Pizen Switch Times readers!