According to the United States Geological Survey USGS, a 6.0 earthquake occurred 33 kilometers Southeast of Markleeville, California, 20 miles Southwest of Smith Valley, Nevada at 3:49pm. Numerous Mason Valley residents report feeling the strong tremors that lasted more than 10 seconds.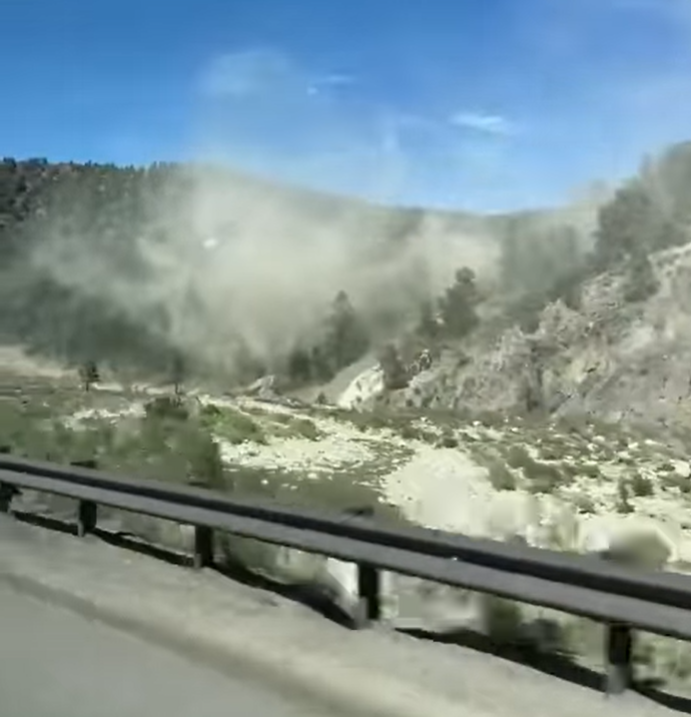 In our region, "this would be the largest one in almost two and a half decades," according to Graham Kent, director of the University of Nevada, Reno's seismological lab. "It's 5.9 and some change – to the average person, it's a magnitude 6.0." (Reno Gazette Journal is credited with quoting Graham Kent.)
From the onset of the 6.0 earthquake, 55 aftershocks have been recorded.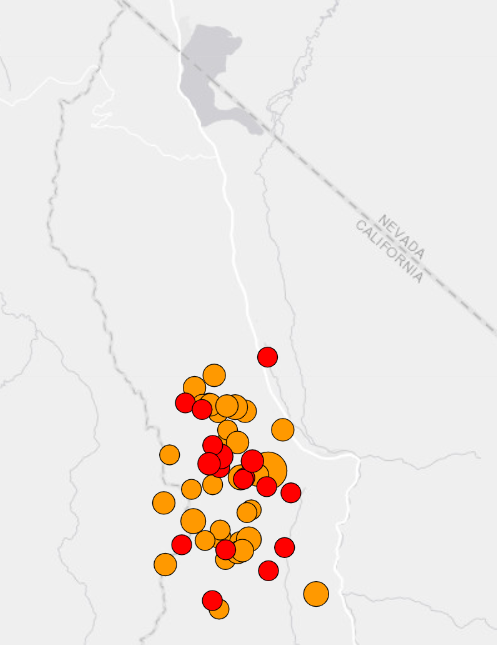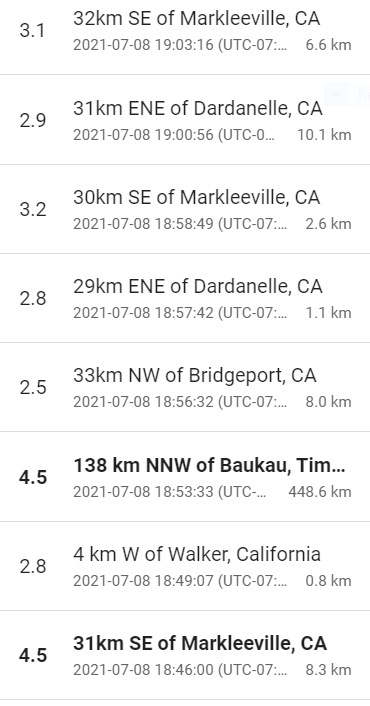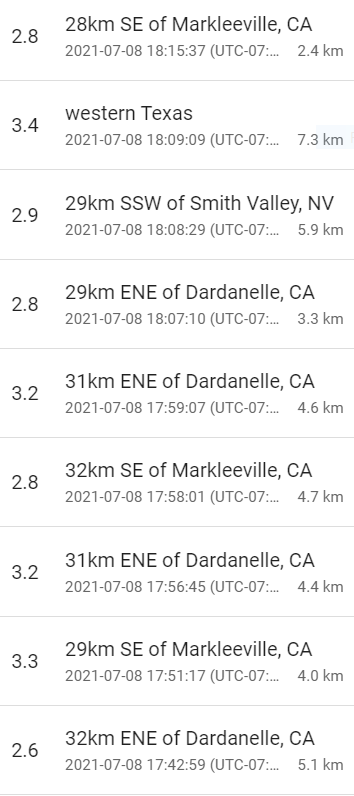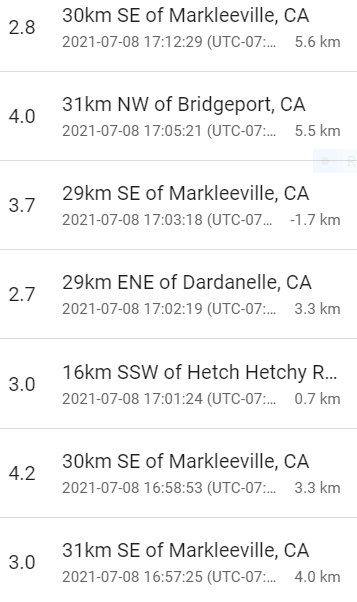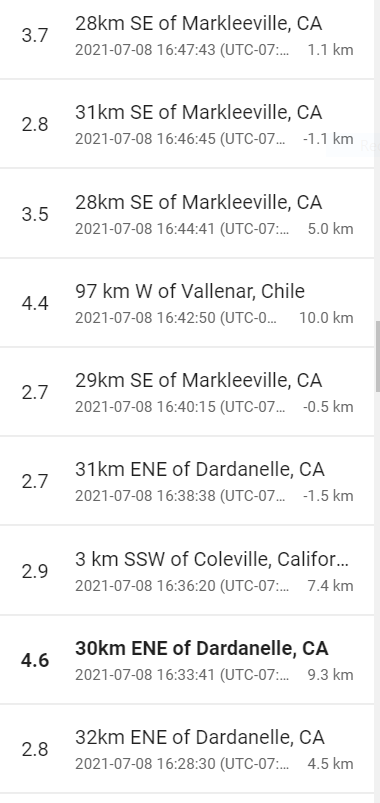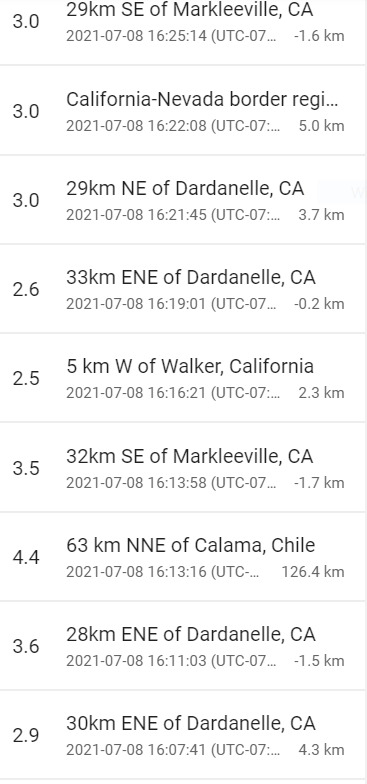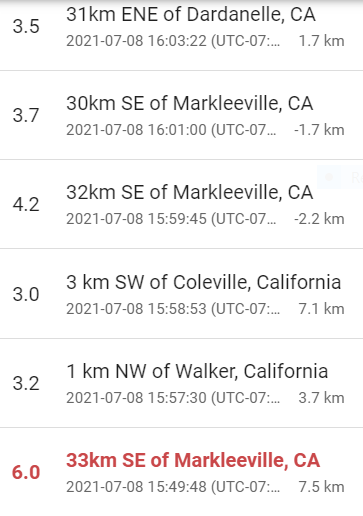 Magnitude table is courtesy of earthquake.usgs.gov.