4th of July 2021 began with the Kids Bicycle Parade at 9:30am with children and families gathering at the Yerington/Mason Valley Firehouse.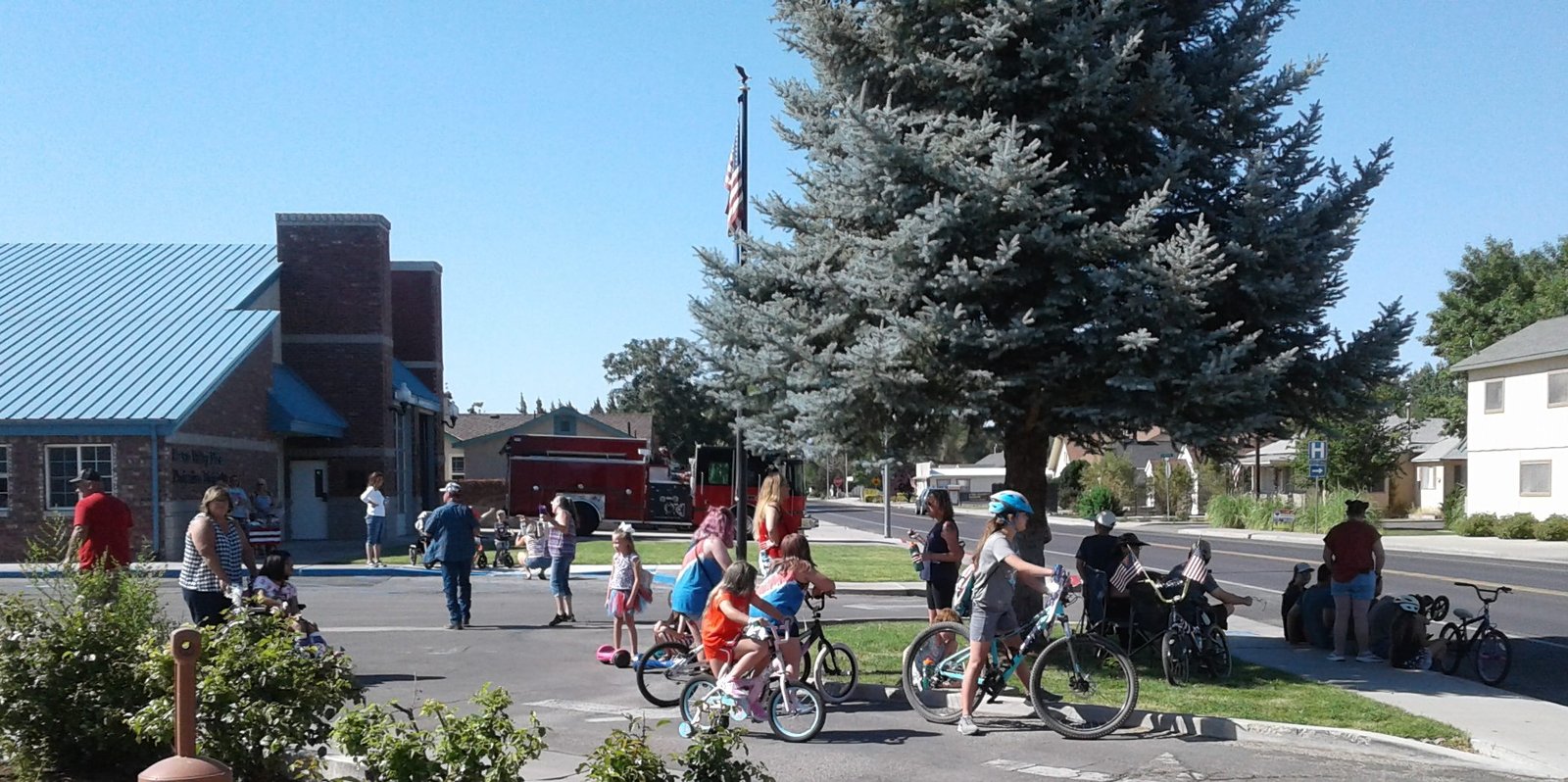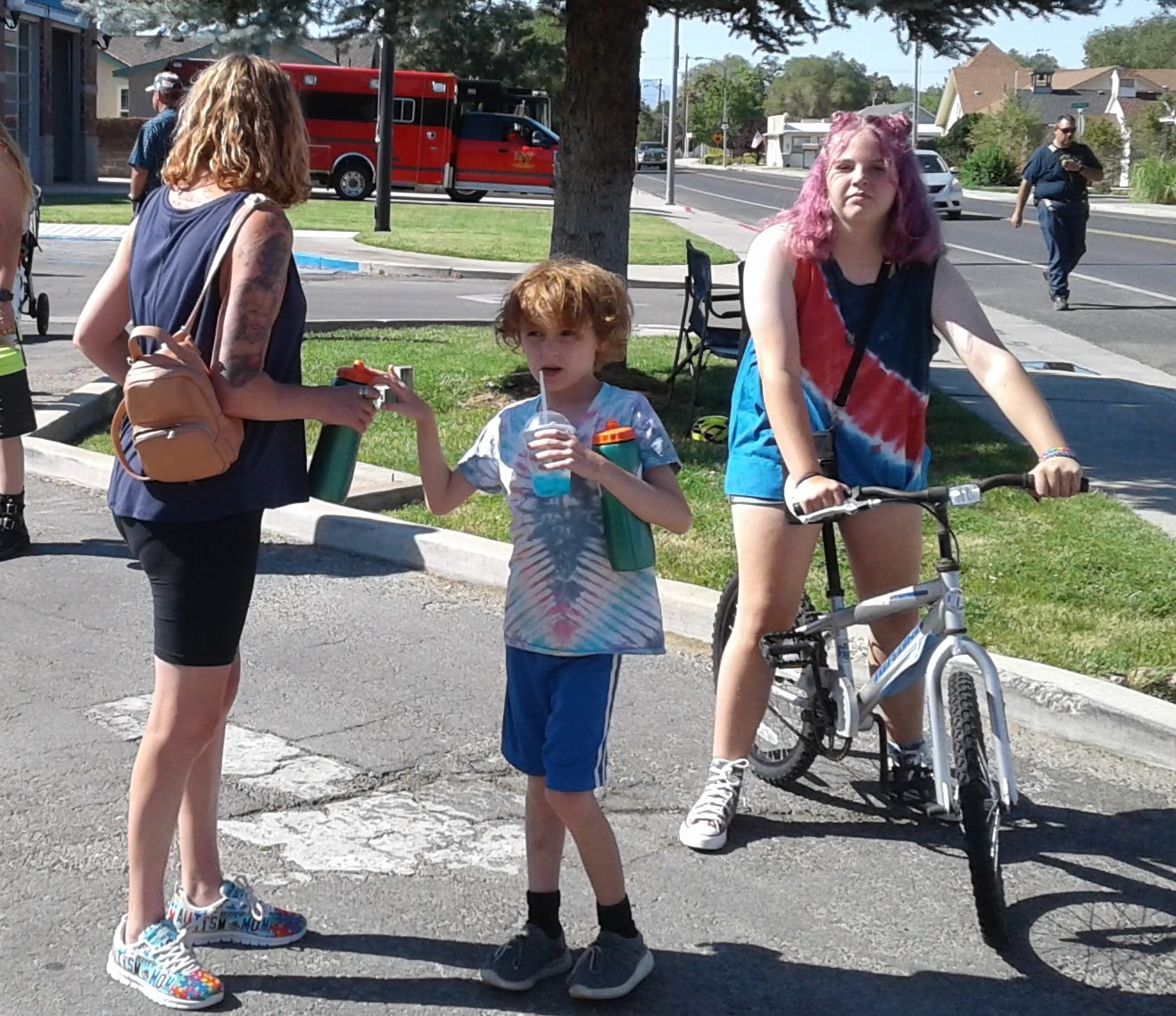 The ambulance led the parade of walking kids, bicycling kids, wagoneering kids, skateboarding kids, hoverboarding kids, rolling kids, even a mini go-karting kid.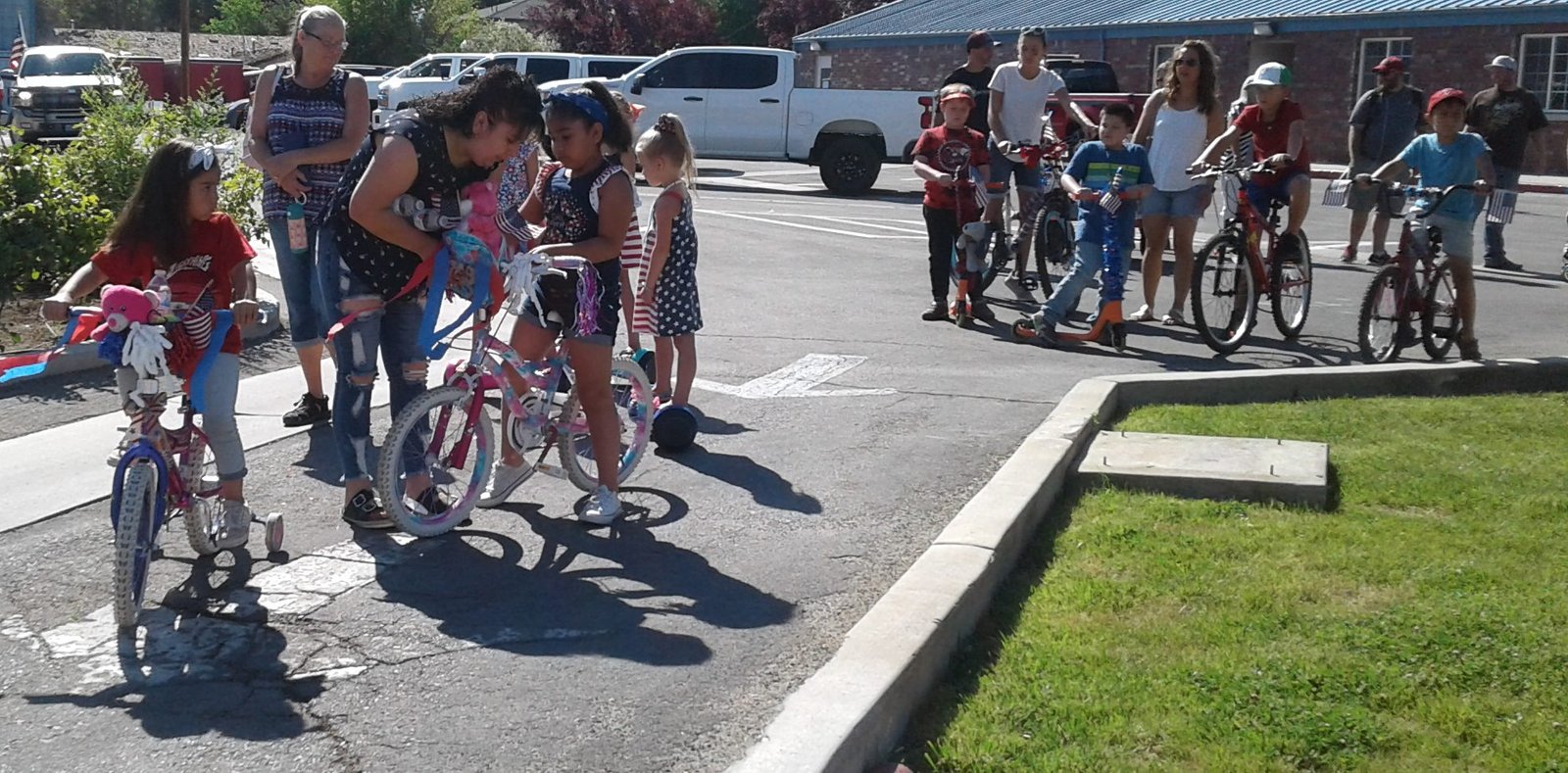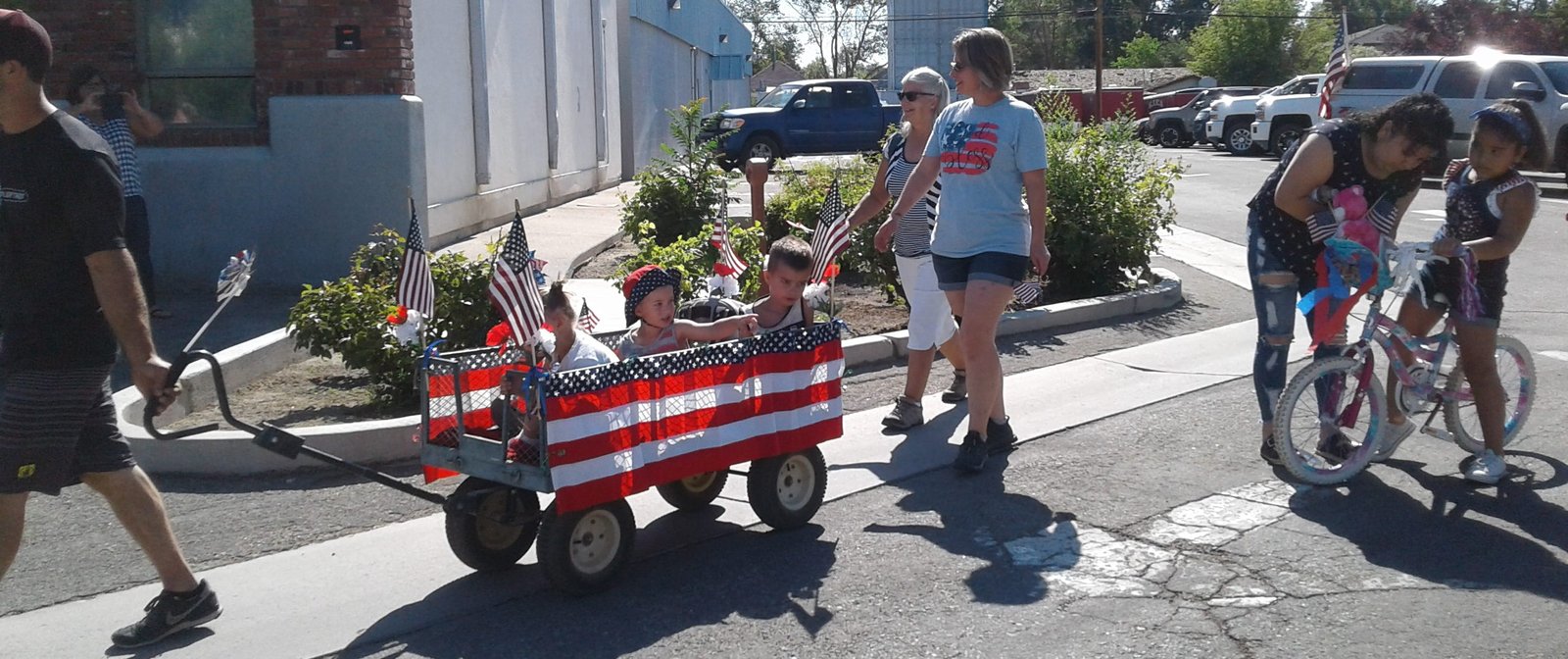 The parade of excited children accompanied by their parents headed north on Main Street.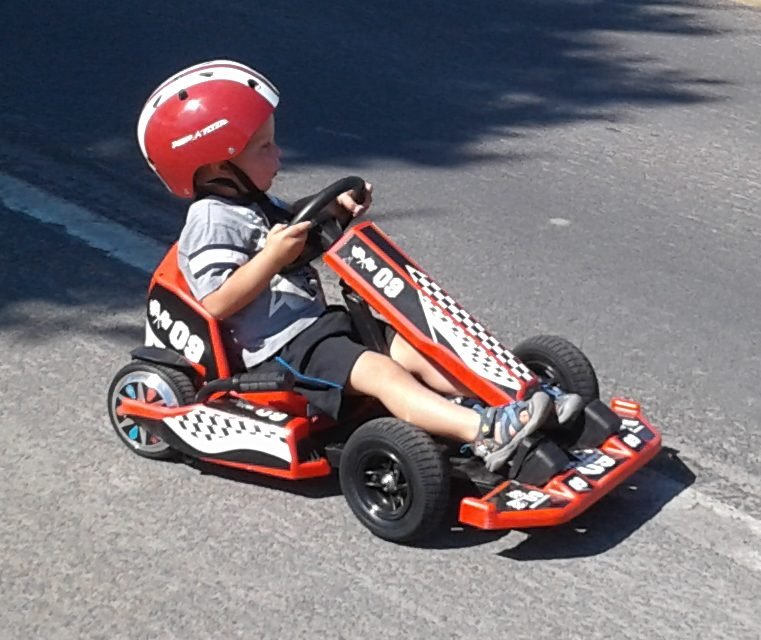 From Main Street the ambulance led the children pied-piper style turning west for two blocks then south to the Mountain View Park where a crowd of enthusiastic revelers had gathered.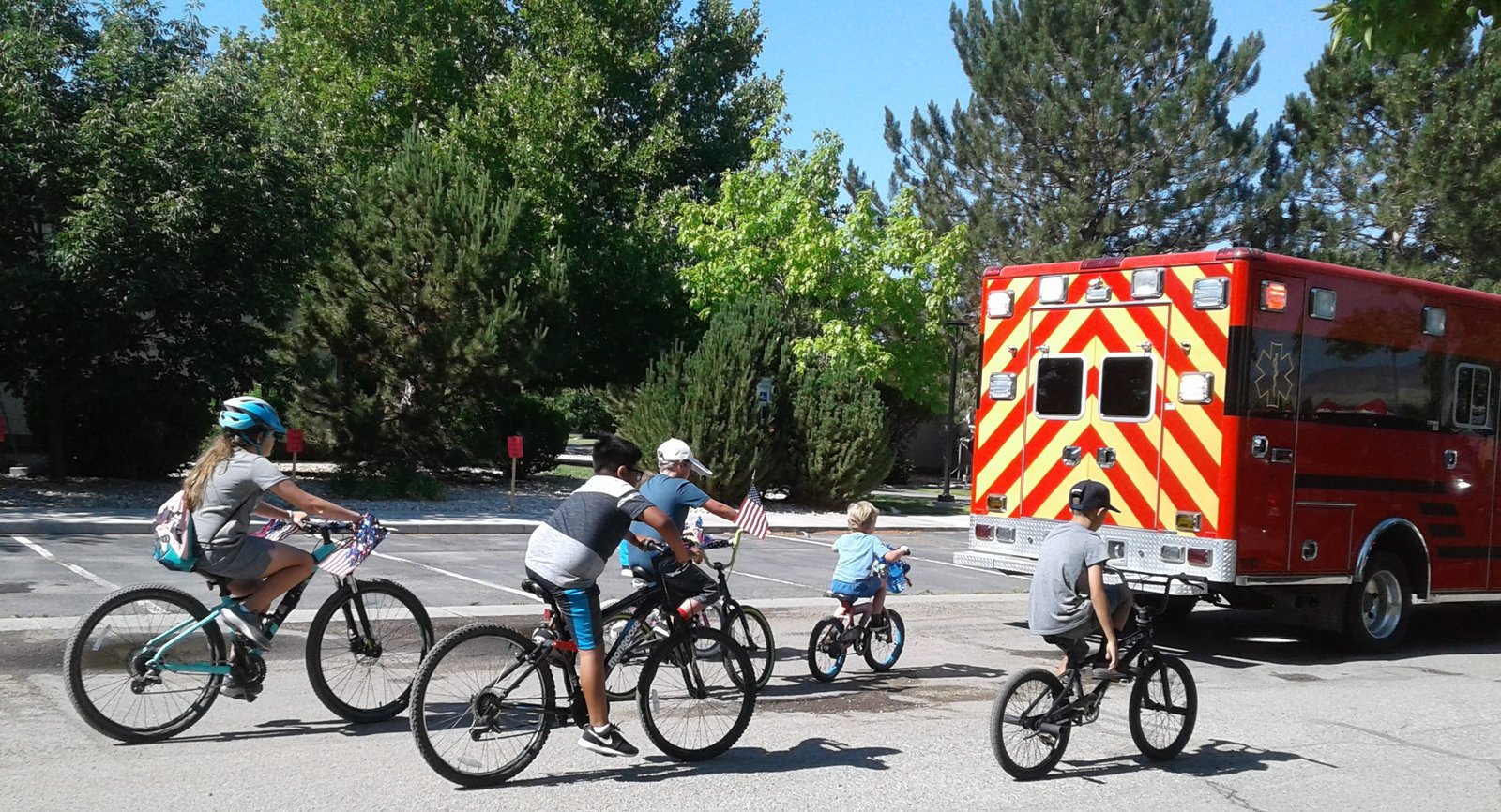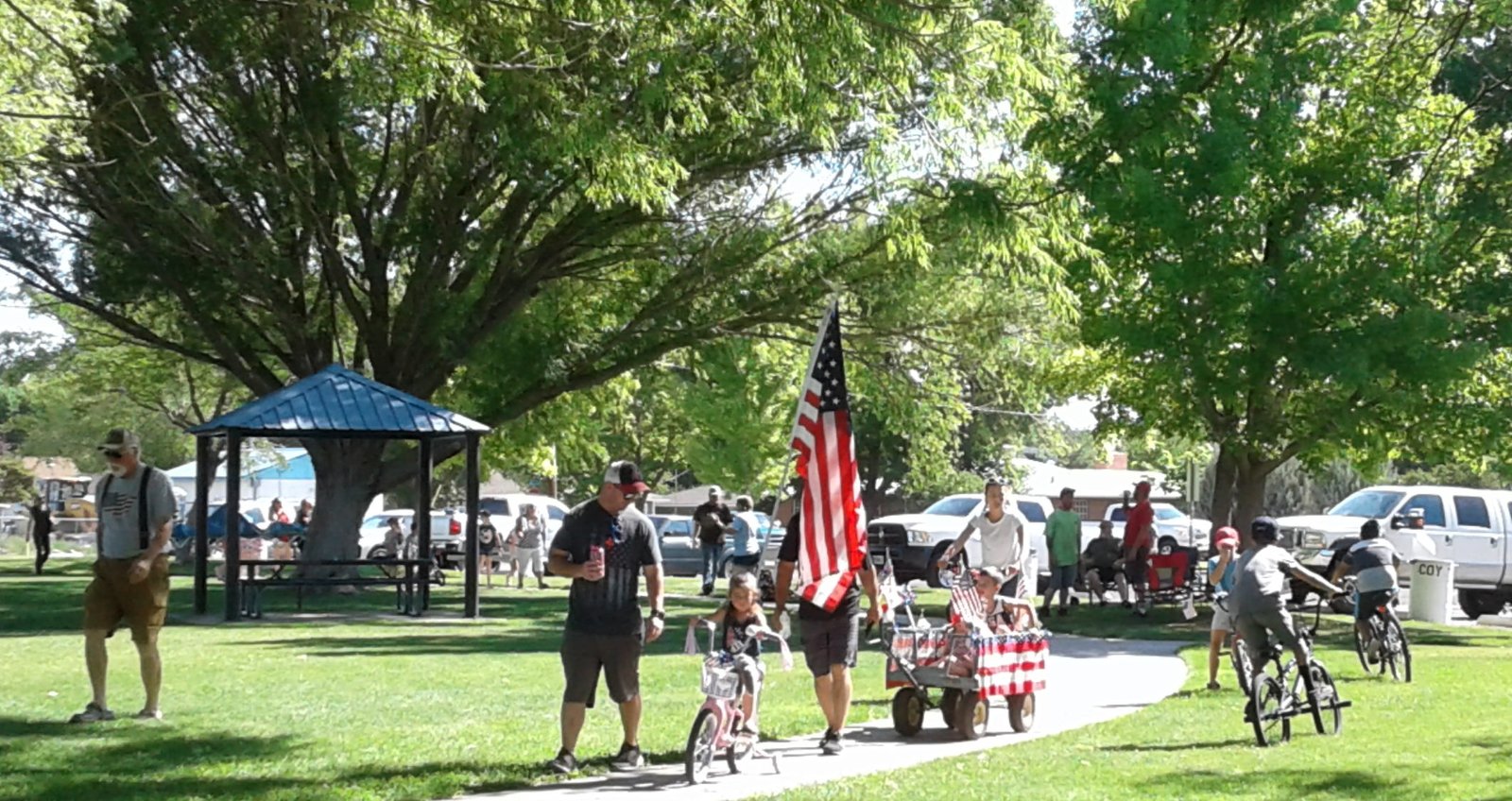 Cooling shade was waiting for the procession arriving at Mountain View.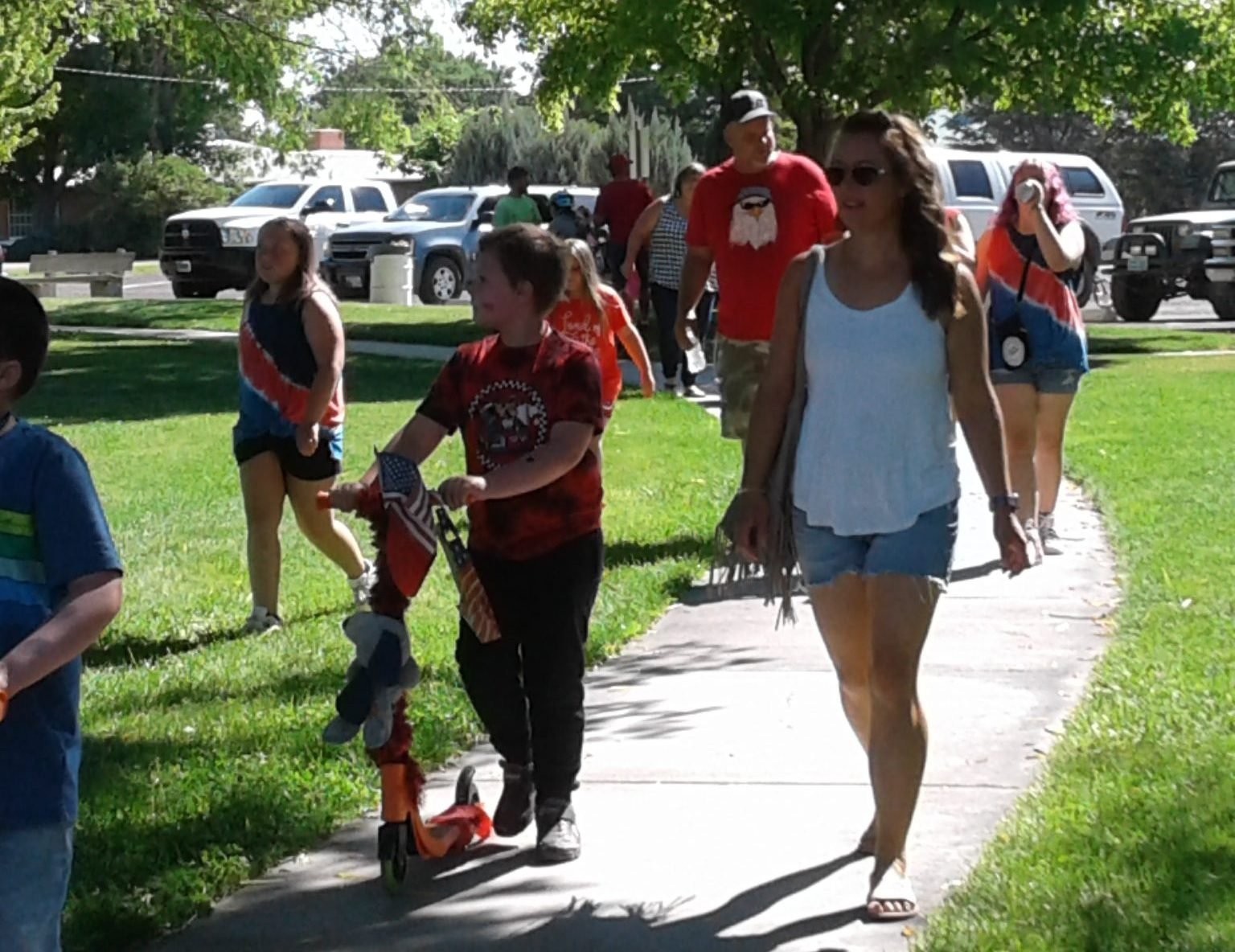 And volunteer firefighters  in Big Red shepherded in the final children.