David H. Fulstone passed away peacefully Monday, November 6, 2023 in Carson City after a beautiful day with family. He was 100 years and 7 months old
David was born in San Francisco, California, on April 1,1923, the second of five children of Fred and Dr. Mary Fulstone, and raised in Smith Valley on the family ranch. He was a ranch hand throughout his youth and loved sheep camp in the Bodie Hills. David was a star on the Smith Valley Bulldogs basketball team and he graduated from Smith Valley High School in 1941 with a class of 13 students.
In 1944, David moved to Yerington and in 1945 he married Angelina Margaroli. They raised their two children, DeeAnn and David Hill II, in Yerington. In 1953, he bought his own ranch where he raised cattle, sheep, and pigs, then later grew hay, garlic, and onions.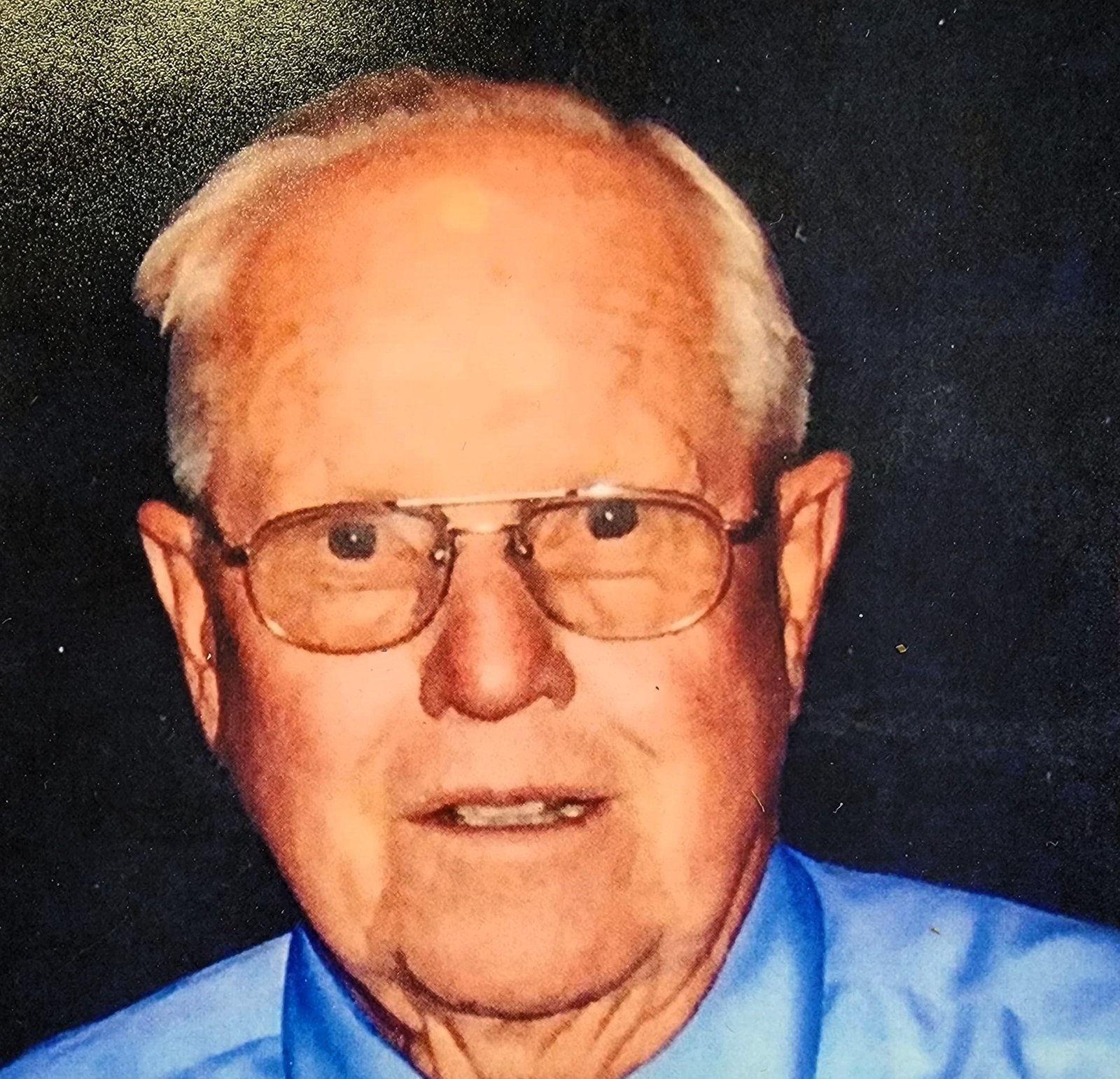 David loved and was beloved by all. Children knew him as the Cat Man, friends called him Poppy, and everyone knows he loved to dance. He was big-hearted, generous, and a friend to everyone. David never met a stranger; you always got a friendly waive on Main Street passing David in his truck with his iconic 'Garlic' license plate. He was the rock of his family from fixings flat tires, towing a stuck truck, or teaching the kids to irrigate; you could always call Poppy.
David's many achievements and activities included being an active Farm Bureau member and even traveling across the US to many of the annual meetings; he was the oldest and longest-serving member of the Yerington Rotary Club and received the Paul Harris award; he received the Farmer of the Year award; he was Grand Marshall of Lyon County Parade; for years he was an active board member of the South Lyon Medical Center and the Lyon County Commission; he was a golfer and a bowler; a member of Italian Catholic Federation; and he belonged to the Yerington Episcopal Church.
We were so fortunate to have celebrated David at his 100th birthday earlier this year with so many of his friends and family. Thank you to all of those who came out and to everyone David ever called a friend.
David is survived by his two sisters Ellie Killebrew Brown and Jeanne Corfee, sister-in-law Georgia Fulstone, daughter DeeAnn Fulstone, daughter-in-law Diane Fulstone, granddaughter Kimberlee Rotchy, grandsons Joshua and Jeffrey Fulstone, and great grandchildren Daisy and David. Preceding David in death were his parents Fred and Dr. Mary Fulstone, wife Angie, brothers Fred and Richard, son David, and grandson Mathew Rotchy.
A Graveside service will be held 11:00 am on Saturday, November 18, 2023 at the Valley View Cemetery.  A reception will follow the graveside service at the City Hall, 14 East Goldfield Avenue Yerington.   Family and friends are invited to sign his online guest book at www.FRFH.net
Donations may be made in his name to the Yerington Rotary Club.
Arrangements are under the direction of Freitas Rupracht Funeral Home, 25 Hwy 208 Yerington, NV 89447 (775) 463-2911