Lillian "Lee" F. Rowe, 74, born March 4, 1949, in Tucson, Arizona passed on July 29, 2023, at her home in Reno, Nevada.
She is proceeded in death by her parents, Robert and Dolores Del Castillo, and husband, Thomas Rowe. Lee is survived by her brother, David (Joanne) Del Castillo; her children Cher (Mark) Kaufmann; Amanda (Abel) Ortiz; Isaak Rowe; Jamie (Sam) Rowe; Jennifer Rowe and Christina Rowe. She was known as "Nani" to her grandchildren, Serrah, Erica (Jason), Sydne, Sedona, Tiana, Lance, Ava, Tristan A., Gabriella, Selena, Tristan T., Thomas and Alexis.
Lee grew up in Tucson surrounded by a supportive and protective family of aunts, uncles and cousins, devoted to faith and carried that influence throughout her life. She attended Immaculate Heart Academy (student body president) and the University of Arizona. Lee was a lifelong pianist, singer, and all-around creative spirit. She married Robert Baker in 1969, and they started a family with their two daughters.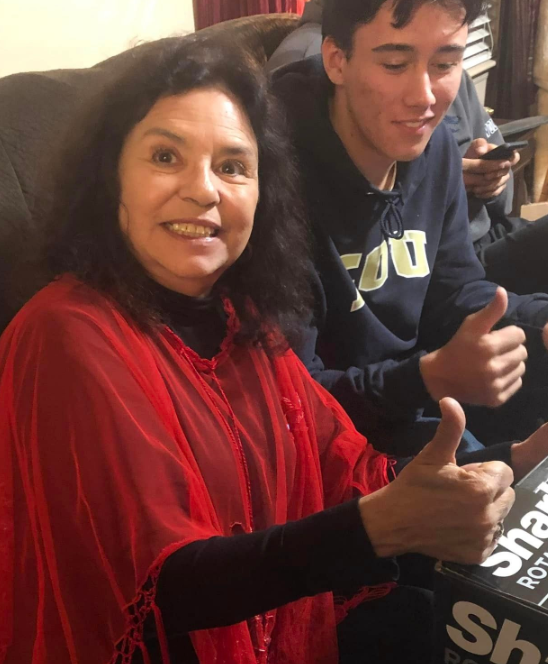 She spent the last 32 years in northern Nevada, where she had the joy of raising a son. She made an impact on her many friends and co-workers. Lee was known for her quick humor and her kindness. Her greatest joy was being your biggest – and loudest – fan, time with her family, and that first cup of coffee.
A celebratory memorial will be held Friday, September 8, 2023, at 3 pm at Holy Family Catholic Church, 37 N. West St, Yerington, NV, with a reception to follow. To honor her colorful personality, wear color to support the joy of life of Lee Rowe.
In lieu of flowers, donations can be made to St. Jude Children's Research Hospital.