Hudson Bay Minerals was founded in Northern Manitoba in 1927 and is currently headquartered in Toronto, Canada with U.S. headquarters in Tucson, Arizona. For most of its history, Hudbay was the Hudson Bay Mining and Smelting Company. The company covers everything on the mining spectrum from exploration, development, operations, closure, and long term remediation.
The Hudbay Mason Project is in Lyon County, Nevada. Hudbay estimates that construction for the Mason Project will require an investment of $2.1 billion. The project will generate millions of dollars in tax revenues for state and local governments to support public schools, improve infrastructure and investments in public safety.

The Mason Valley copper properties were purchased by Hudbay in 2018. The properties contain historic mines that operated in the late 1800s to the early 1900s and produced over 3.6 million short tons of ore grading 1.5 to 6 percent copper.
The Mason Project is one of the largest undeveloped copper deposits in North America. The current plan contemplates a 27 year mine life with average annual copper production of approximately 140,000 metric tons per year for the first 10 years.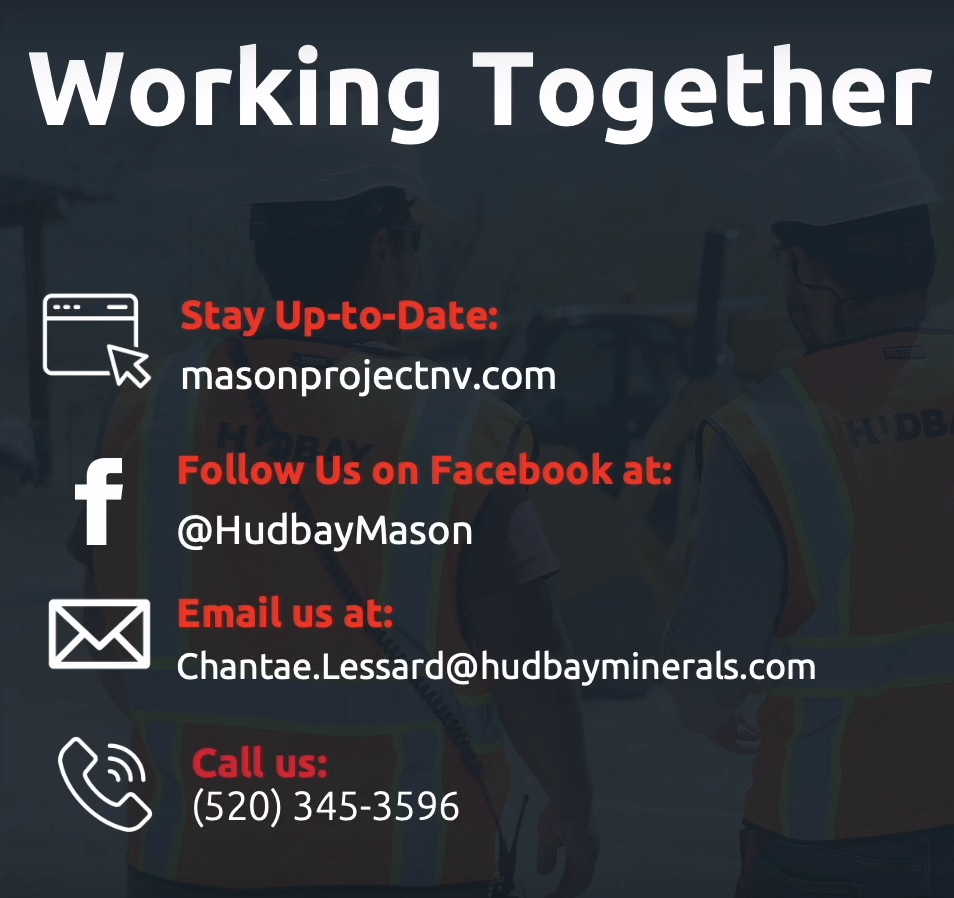 Comprehensive information regarding the HUDBAY's Mason Project can be found at:
https://www.masonprojectnv.com/mason-project