Spotlight on Business : Anytime Fitness   
Written and photographed by Richard Massey
Since 2009, the Yerington Anytime Fitness Center has grown into a place of motivation, fitness, and fun.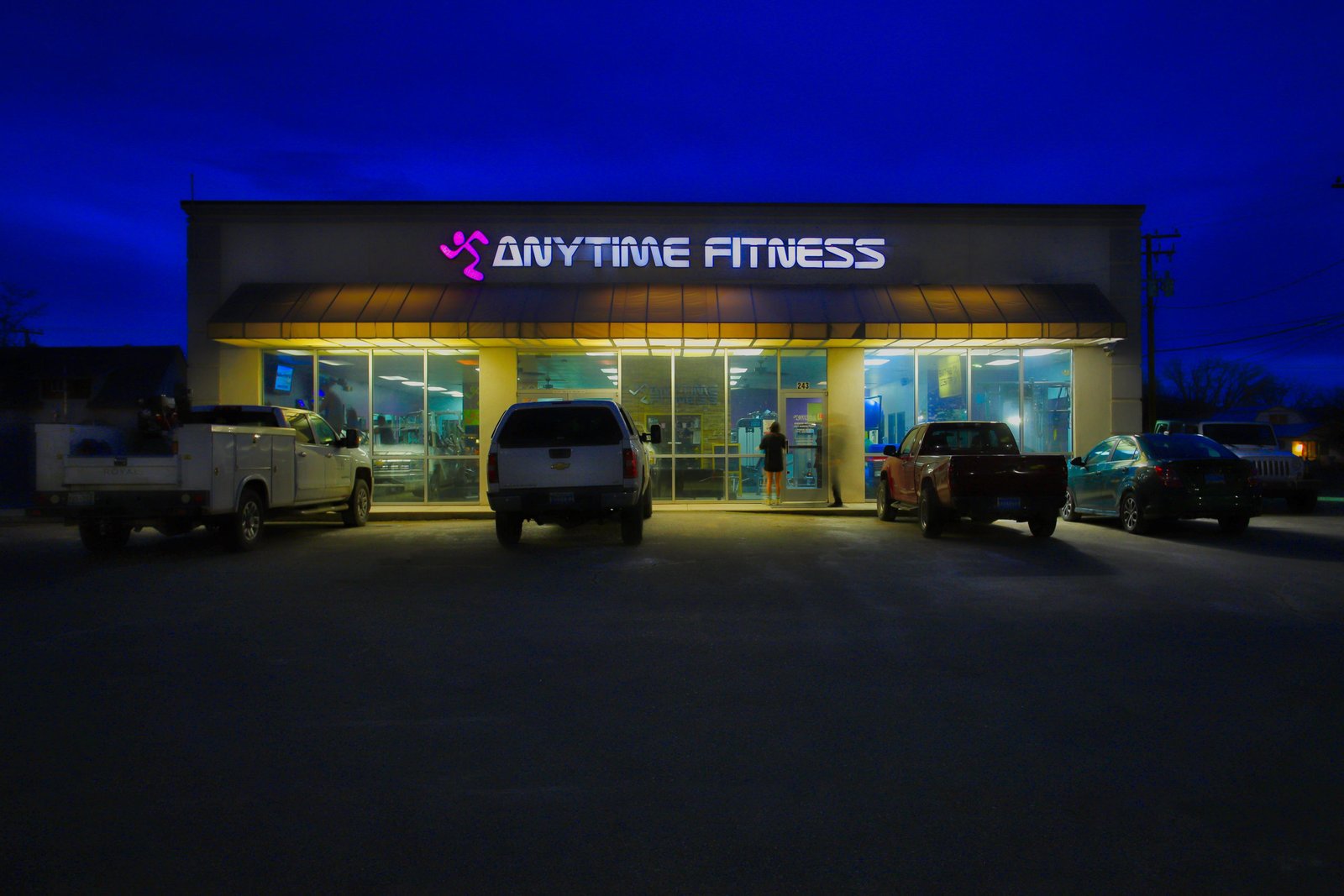 A massive workout room is the center of activity with additional areas including a tanning room, separate men's and women's bathrooms, a large private shower room, lounge area, and office. To assist with progress and comfort, water, protein, and energy drinks are available.
Anytime Fitness is on a mission to curb an epidemic that plagues or nation. With more than 2 in 5 adults (42.4%) considered obese, America has become the 12th fattest country on the planet!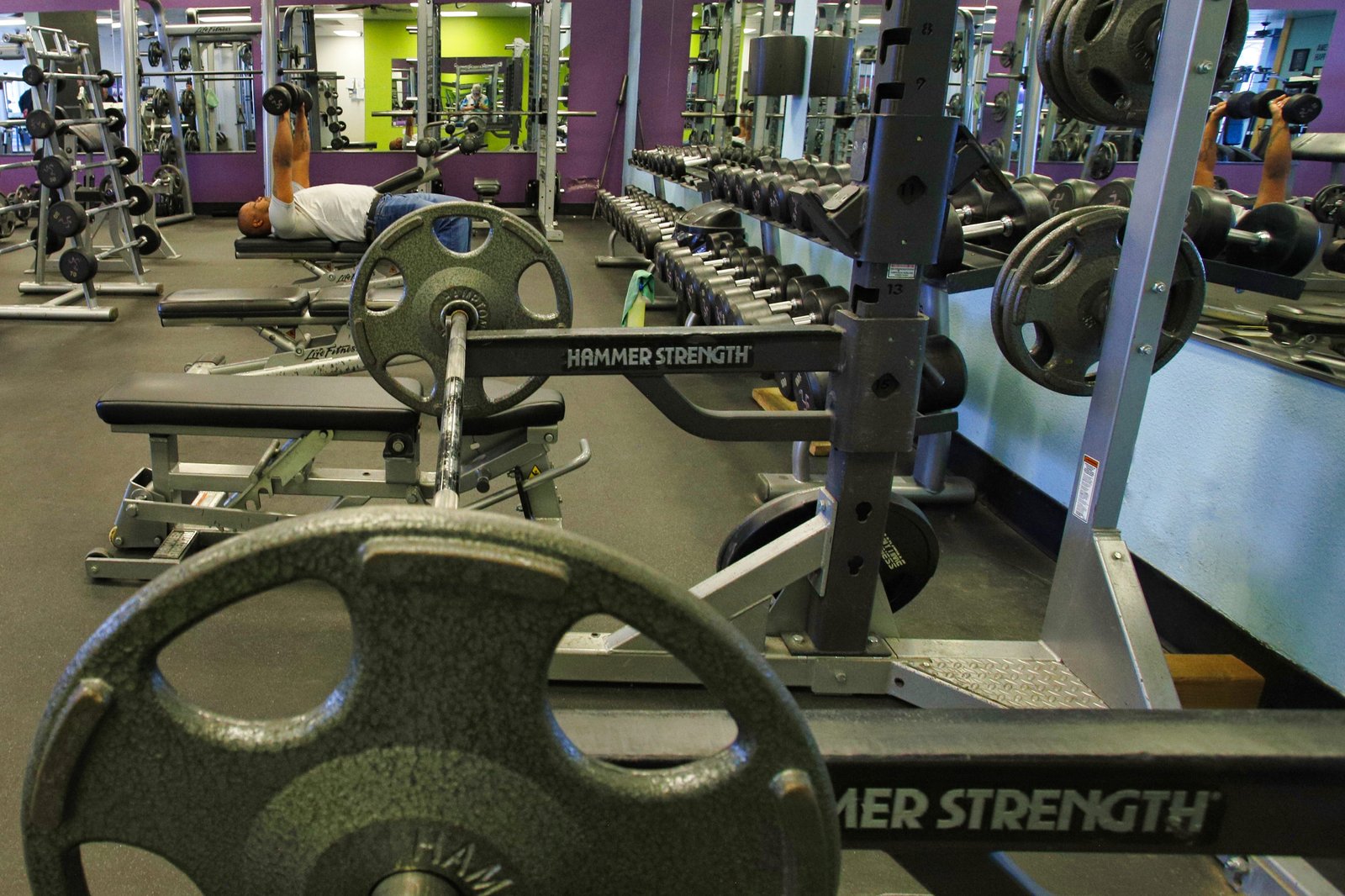 Obesity-related conditions include heart disease, stroke, type 2 diabetes and certain types of cancer. The sad thing about this is, these are all preventable with a healthy lifestyle, but still remain among the leading causes of premature deaths.
Worldwide, there are 3000 Anytime Fitness Centers and as the name implies, they are open 24 hours a day, 365 days of the year. When you join Anytime Fitness in Yerington, you automatically become a member of this nation-wide franchise. All 287 AF facilities will welcome you and grant you full membership privileges.
Each location has at least one shower and for travelers, most facilities allow members to park their RVs overnight. This privilege has saved several Yerington members hundreds of dollars during their travels. Managers appreciate if you call before arriving.
Cleanliness is a high priority at AF. There is a daily cleaning of the facility as well as bottles of sanitizer and fresh cleaning towels at each station. After a person uses a piece of equipment, they are expected to wipe it down for the next person.
Becoming a member is easy. Just stop by or call ahead (775-463-3848) during regular business hours, 9-1 and 3-6 Monday thru Thursday and Fridays by appointment. Appointments can also be made through their web site. While general membership is $35 per month, there are special programs offering a variety of options. Among these is a special program for seniors with most health insurance plans covering the membership fee.  Don't worry if you haven't had experience in a gym before. The staff will introduce you to the equipment and help you develop a routine to fit your needs.
As the title of our story states, this is a true family affair. Priscilla Perry is the general manager and is assisted by her sister Crystal Perry (office manager) and their mother Tammy Long (housekeeper).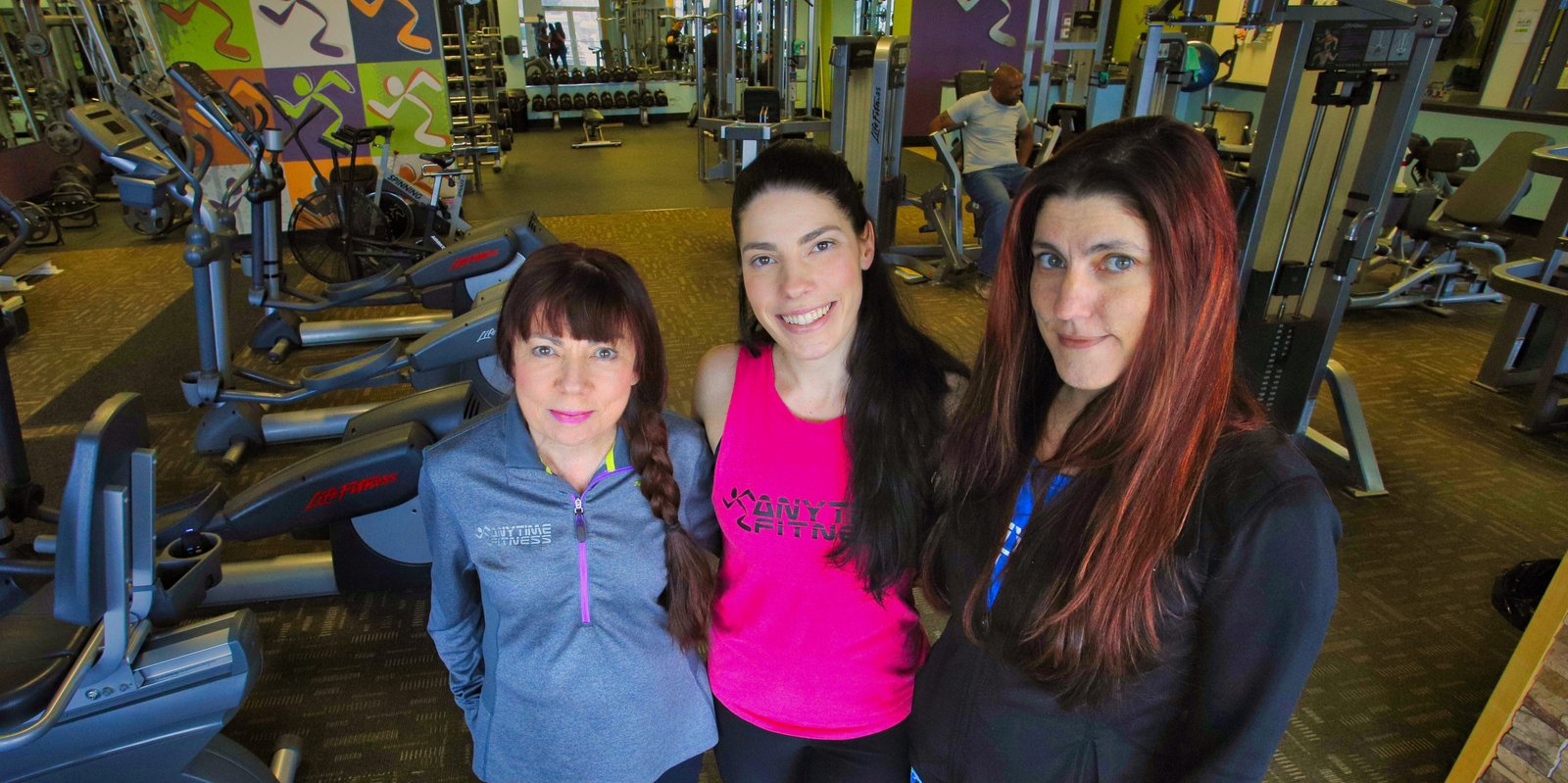 Priscilla is not only the GM for the Yerington facility, she is also the Regional Manager for all four AF centers owned by the Kudrna franchise group. These include Gardnerville, NW Reno, Fernley, and Yerington. Most of her time is spent working from her hometown Yerington office.
She has a well-grounded background in health and fitness. Graduating from UNR, having achieved an American Council of Exercise certification, years as a personal trainer, appearing on TV, and achieving high marks in several Body Building Bikini competitions has brought her the respect and admiration of her peers and clients.
Priscilla loves what she does and is enthusiastic about sharing her passion. As she tells others, "This job has taught me to become a stronger individual, and I have learned that you can achieve anything that you put your mind to! I try to remind my members/clients that as well. Age is only a number! I love seeing 16 to 80-year-olds working out at our gym."
The center is very involved in community activities. Each year they are part of the 4th of July Fun Run with Priscilla's good friend, Roni Stanton and the Mason Valley Fireworks Committee. Other events include Wine Walks and Health Fairs, just to name a few.
Health and fitness are a common theme shared by other members of our community. Carrie Baker at Mason Valley Physical Therapy frequently refers her patients to AF for follow up work after completing their therapy. Such team work can lead to a life-long understanding of health and happiness.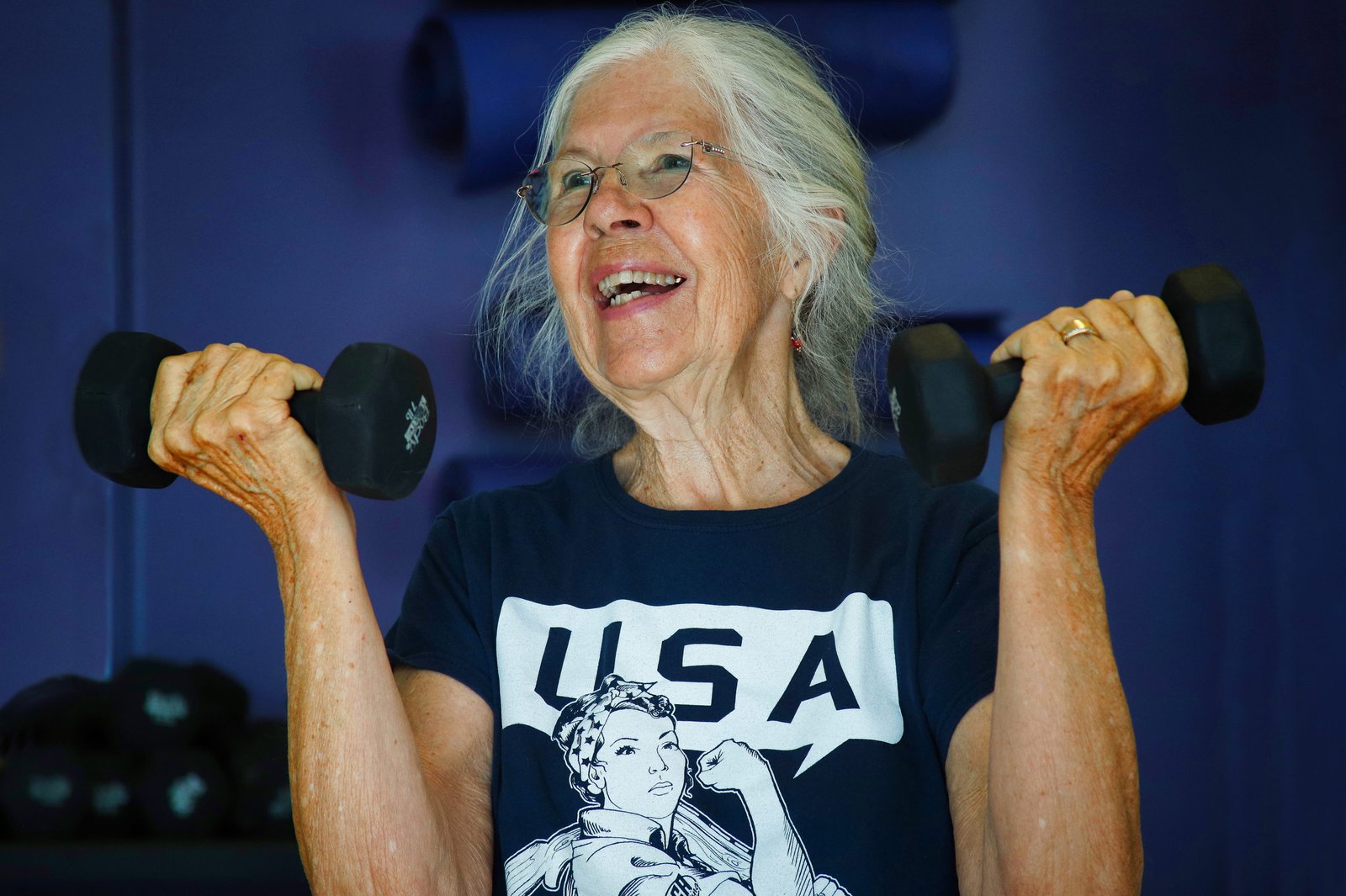 As a person of support with a holistic approach, Priscilla encourages potential members, "Don't be afraid to come check out our gym. Anytime Fitness is not intimidating and the atmosphere is friendly and supportive. We like to think of Anytime Fitness as the "Cheers" without the beers-a place where everybody knows your name."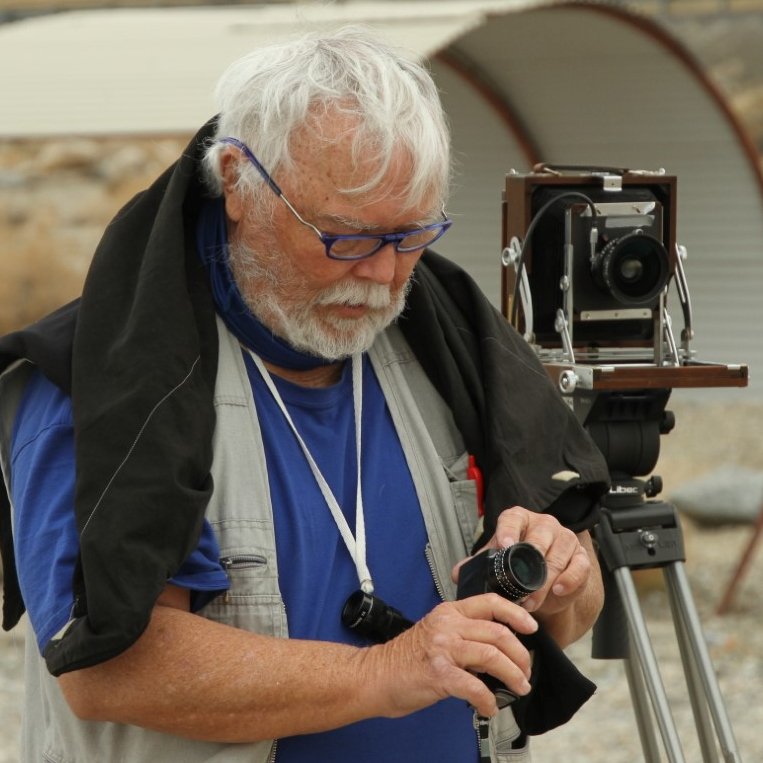 Richard Massey is an international award-winning photojournalist and freelance-writer. He has a passion for film and does much of his photography using vintage film cameras…as seen here. His interest in teaching has led him to start a photography YouTube   channel: https://www.youtube.com/channel/UChdW0Jjsca47EpKE5N_jtag