Yerington, Nevada ~ Mayor John Garry and the 4 City Councilmen, Frank Pizzo, Jerry Bryant, Shane Martin (by phone) and Matthew Galvin convened at 10 a.m. on Monday March 13, 2023 at the James Sanford Community Center in the Yerington City Hall to address agenda items for their regular  semi-monthly council meeting.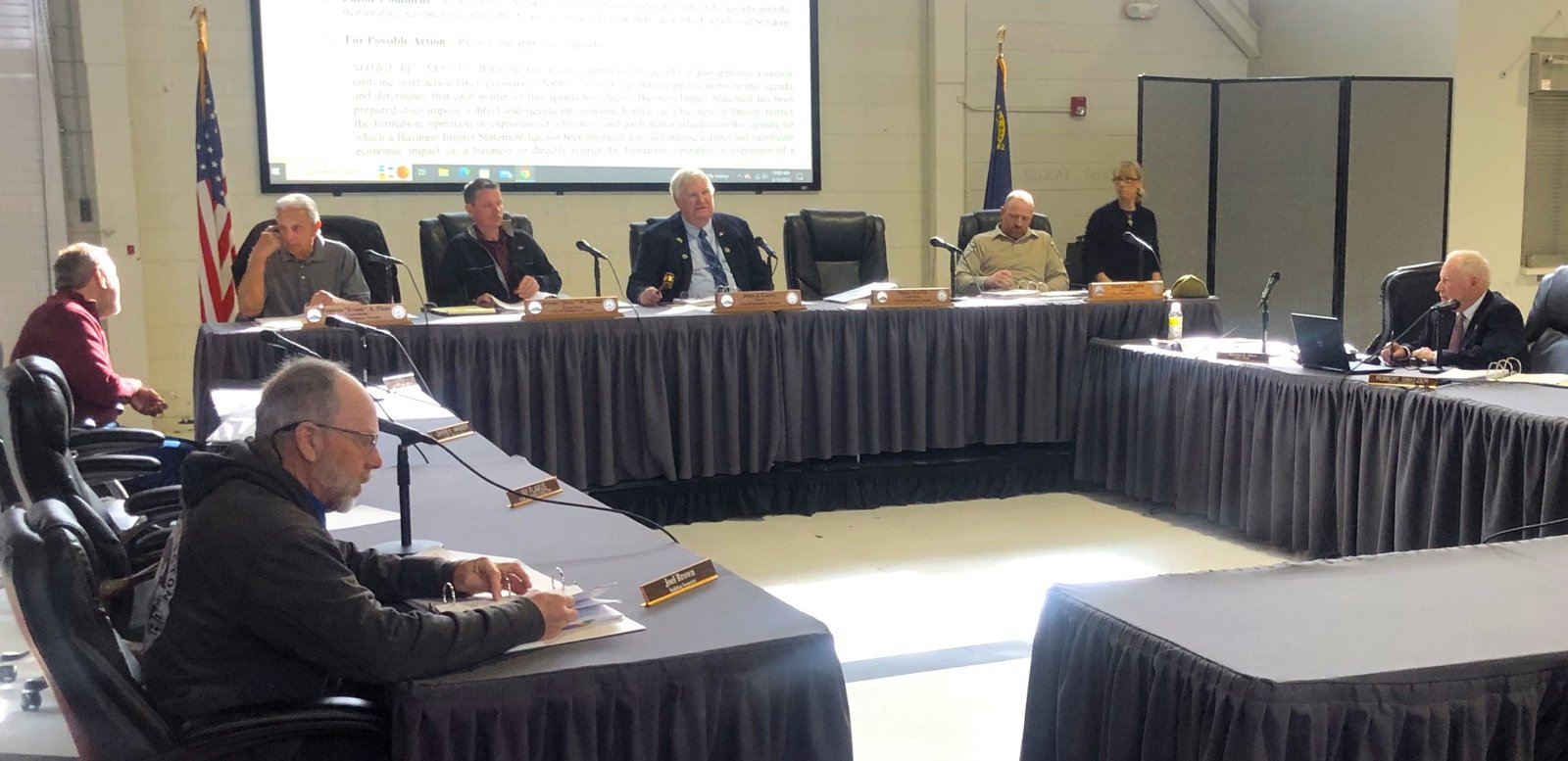 The Councilmen were joined at the head table by a City Attorney; Yerington Police Department Chief Darren Wagner; Director of Yerington Buildings & Grounds Jay Flakus; Building Inspector Joel Brown; City Clerk Sheema Shaw; City Manager Robert Switzer; and Grants Administrator Angela Moore.
The Council meeting lasted for 1 hour and 45 minutes, attended by an audience that occupied all of the chairs.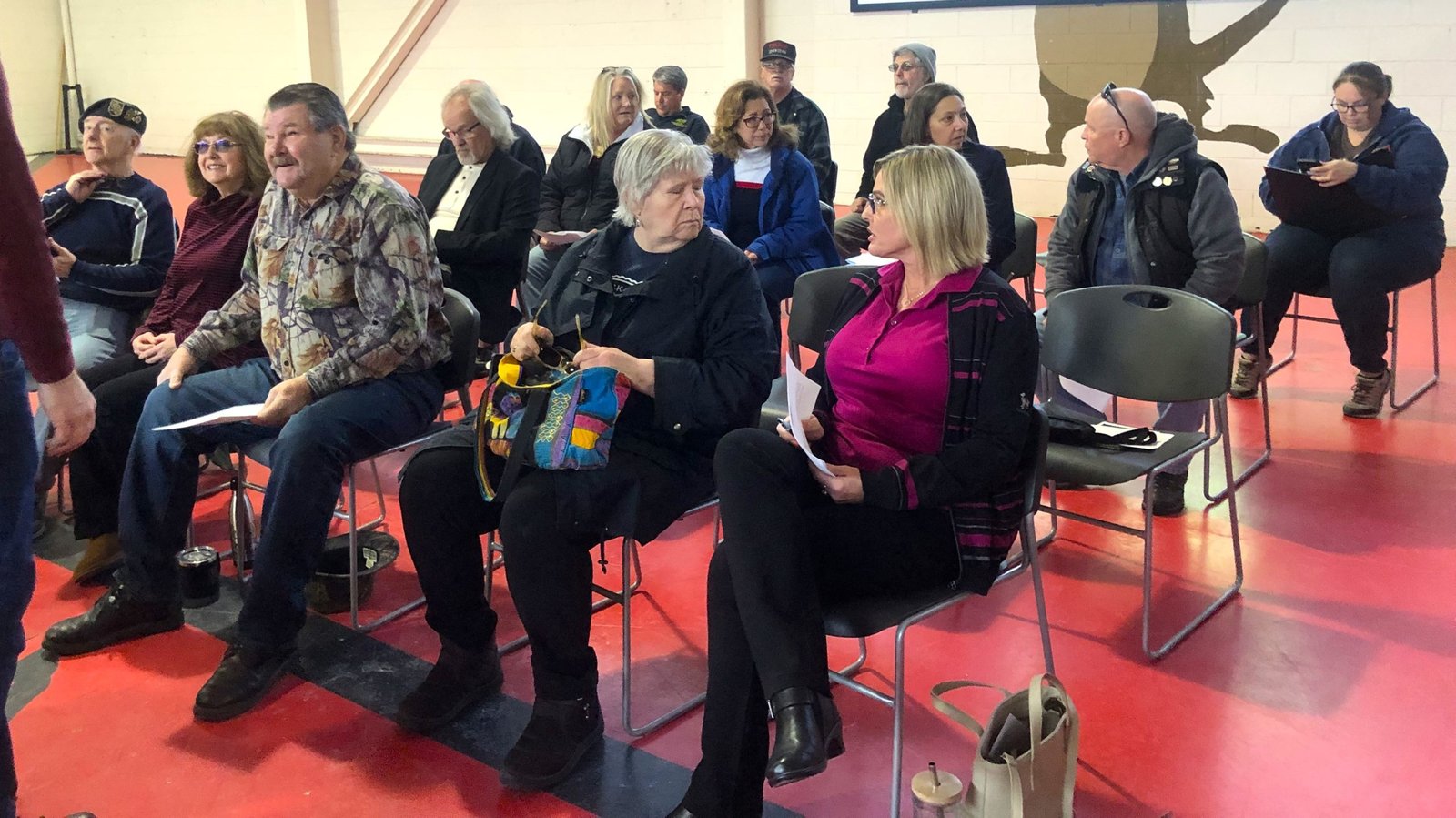 A highlight of the gathering was when Chantae Lessard of HudBay Minerals presented the City Council with $15,000 to invest in a new baseball field needed to accommodate a surge in baseball t-ball teams and players.
Over half of the meeting was utilized to discuss consideration for financial assistance for the Yerington Food Bank in moving from its current location to one more compatible to its mission of food assistance to needy citizens. For the past 5 years, Cheryl Giomi of Ace Hardware of Yerington has leased her building on the corner of West and Bridge Streets to the Yerington Food Bank, for FREE.
Unfortunately, extreme age coupled with some very inclement weather has caused this building to become unsuitable for food storage or distribution.
Lisa Selmi and Noel Chrunet of Healthy Communities Coalition presented their request for assistance to the Yerington City Council on behalf of the Yerington Food Pantry.  Councilmen asked numerous questions, and several audience members spoke to the Council on this subject.
Ultimately, the City Council tabled this agenda item for a future meeting. A sub-committee was to be established to address the challenges facing the Yerington Food Pantry and possible solutions.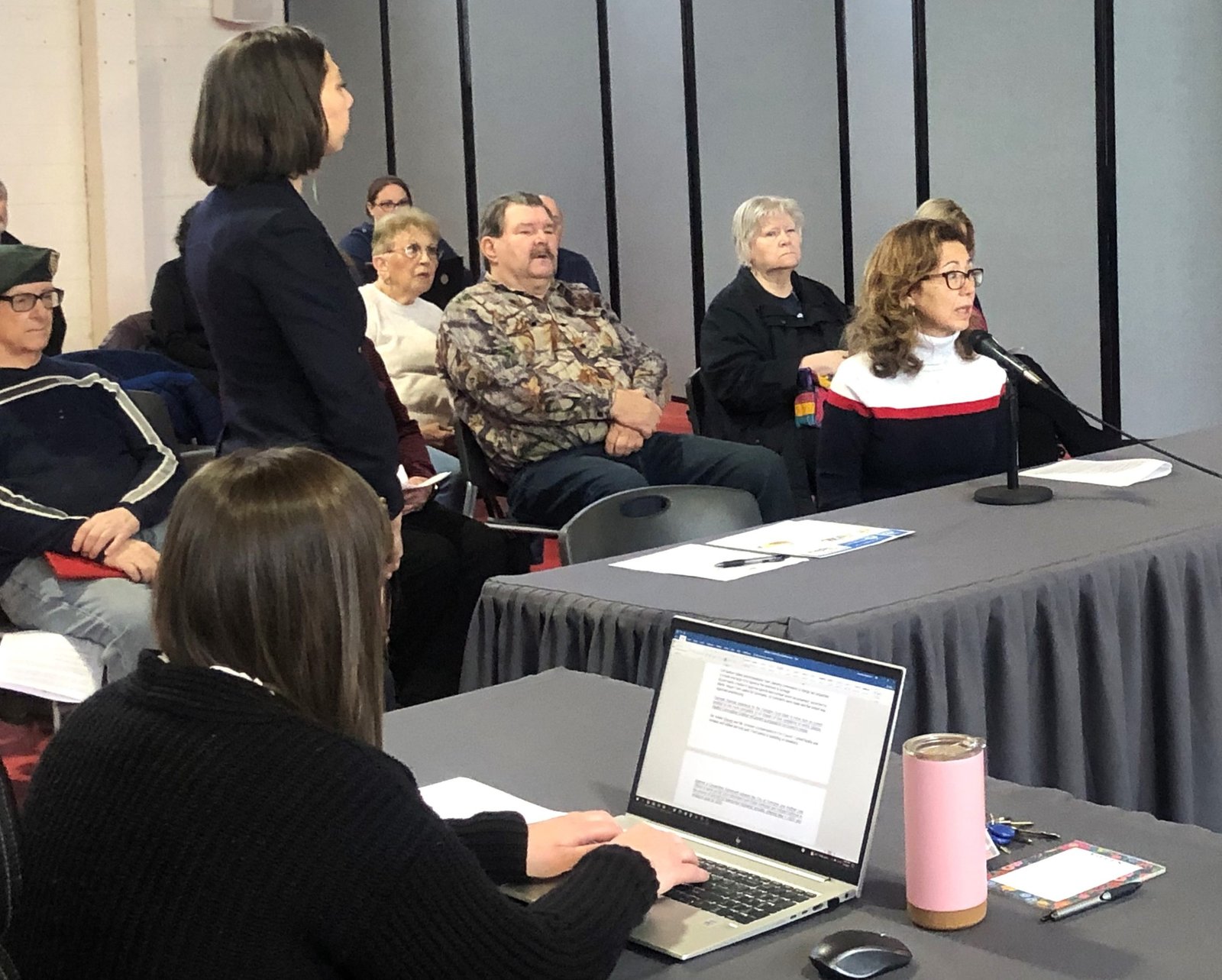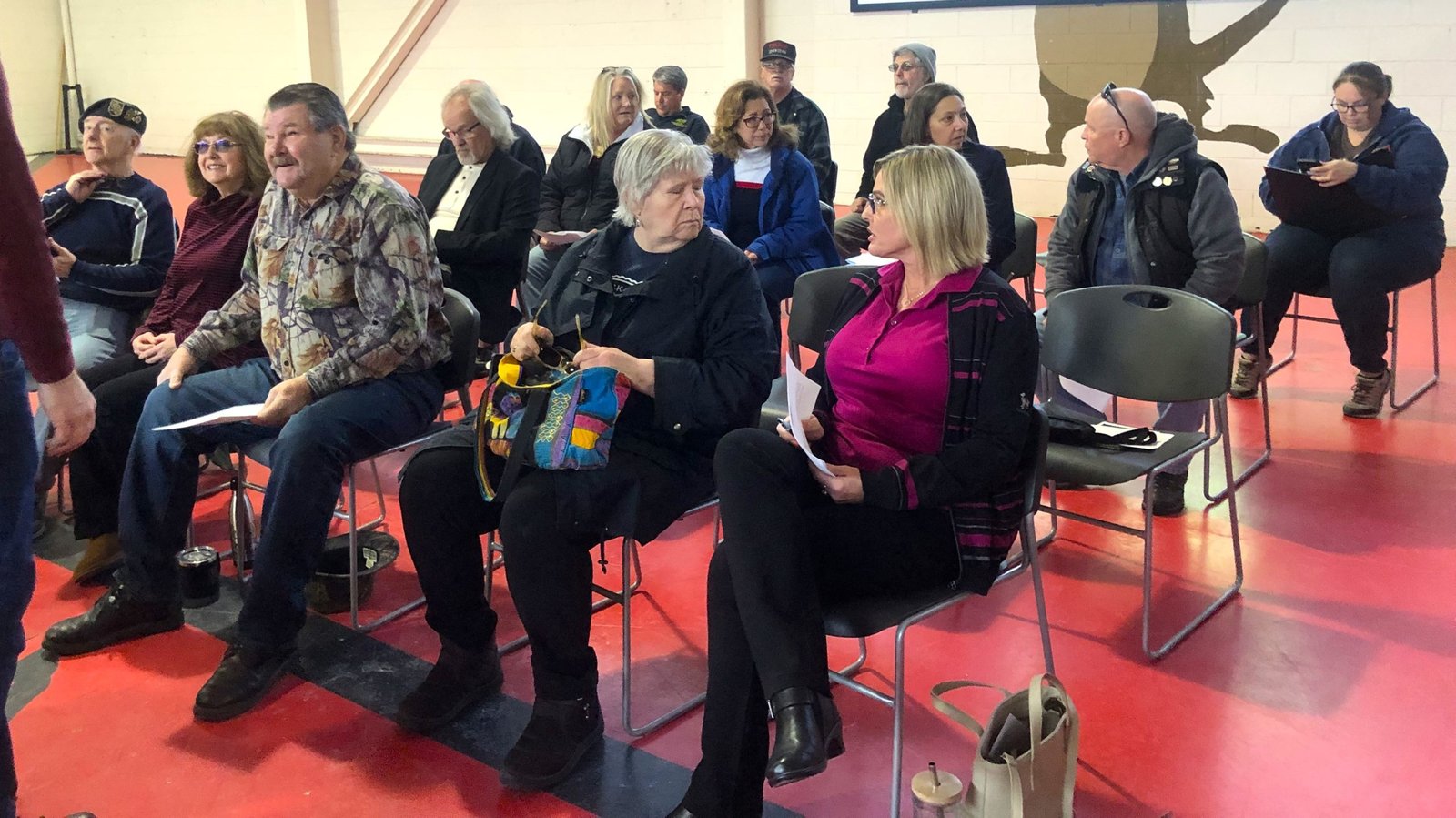 Brief Department Reports were delivered, mostly with comments regarding the weather and flooding.
The City Council recognized Yerington/Mason Valley Fire Protection District  Fire Chief Scott Draper and his team for their ongoing and outstanding response to urgent and emergency situations, including flood related challenges.
The Council recognized Jessica Halterman and General Manager Bert Bryan (not present) of the Walker River Irrigation District WRID for professionally addressing the ever-changing river depth and flooding issues effecting Yerington and Mason Valley.
The City Council recognized NDF Nevada Department of Forestry crews for assisting with sand bagging and other hard-labor duties to mitigate flood damage.
YPD Chief Wagner made a point of reporting to Pizen Switch Times his recognition and gratefulness to Peri & Sons and WRID for working tirelessly in the past and present to minimize flooding and flood damage in Yerington and Mason Valley.
Mayor Garry chaired the Yerington City Council Meeting  and made sure that every person who wanted to address the council was heard.