Jan. 5, 2023
Nevada teens encouraged to apply to become 'pollinator ambassadors'
University of Nevada, Reno Extension launches Nevada 4-H Pollinator Ambassador Program
RENO, Nev. – Teens interested in learning more about pollinators and getting hands-on experience in developing pollinator habitats can apply to become a "Nevada 4-H Pollinator Ambassador" through a new program being launched by University of Nevada, Reno Extension.
University of Nevada, Reno Extension was awarded a $15,000 grant to establish the Nevada 4-H Pollinator Ambassador Program through a partnership with National 4-H Council and Corteva Agriscience, as part of the national 4-H Pollinator Habitat Program. Youth ages 14-19 from across Nevada who are interested in being a Pollinator Ambassador are encouraged to apply, and need not be a current 4-H member.
"We are excited to have been chosen as one of the recipients of this grant," says Lindsay Chichester, Extension educator in Douglas County. "In Nevada, my colleagues and I are building momentum with honey bees, horticulture and pollinators in general, and this seems like a great step in the right direction."
The Nevada 4-H Pollinator Ambassador Program is an 11-month commitment that includes online and in-person training related to pollinators and pollinator habitats, as well as how to provide educational outreach to other audiences across the state. Approximately 10 youth will be chosen, and at least six of the ambassadors will have an opportunity to attend the National 4-H Youth Summit – IGNITE, in March in Washington D.C. The ambassadors will have an opportunity to travel the state to interact with fellow ambassadors, learn more about pollinators, and work on developing pollinator habitats in several locations throughout the state.
"This program will empower teens to advocate and educate their peers on pollinators throughout Nevada," says Katelyn Brinkerhoff, Extension statewide Master Gardener Program coordinator. "It is a fantastic opportunity to expose youth to a variety of pollinators and horticulture."
Most of the program costs will be covered by the grant funds and Extension. There could be some minor incidental costs to participants, but Extension is working to get those covered as well, by other grants and donations. More information on the program and link to the application can be found online here. Applications must be returned to Chichester by Jan. 13. Applications can be completed online or filled out and returned by mail. Potential candidates will be interviewed. If accepted, participants need to participate in one of the two virtual orientation sessions, held on Jan. 30 and 31, 6-7:30 p.m.
Persons in need of special accommodations or assistance should contact Paul Lessick, civil rights and compliance coordinator, at plessick@unr.edu or 702-257-5577 at least five days prior to the scheduled event with their needs or for more information.
– @UNRExtension –
Photo Cutline: Extension invites Nevada teens to apply to become pollinator ambassadors, encouraging habitats to support important pollinators such as bees. Photo by Wendy Hanson Mazet.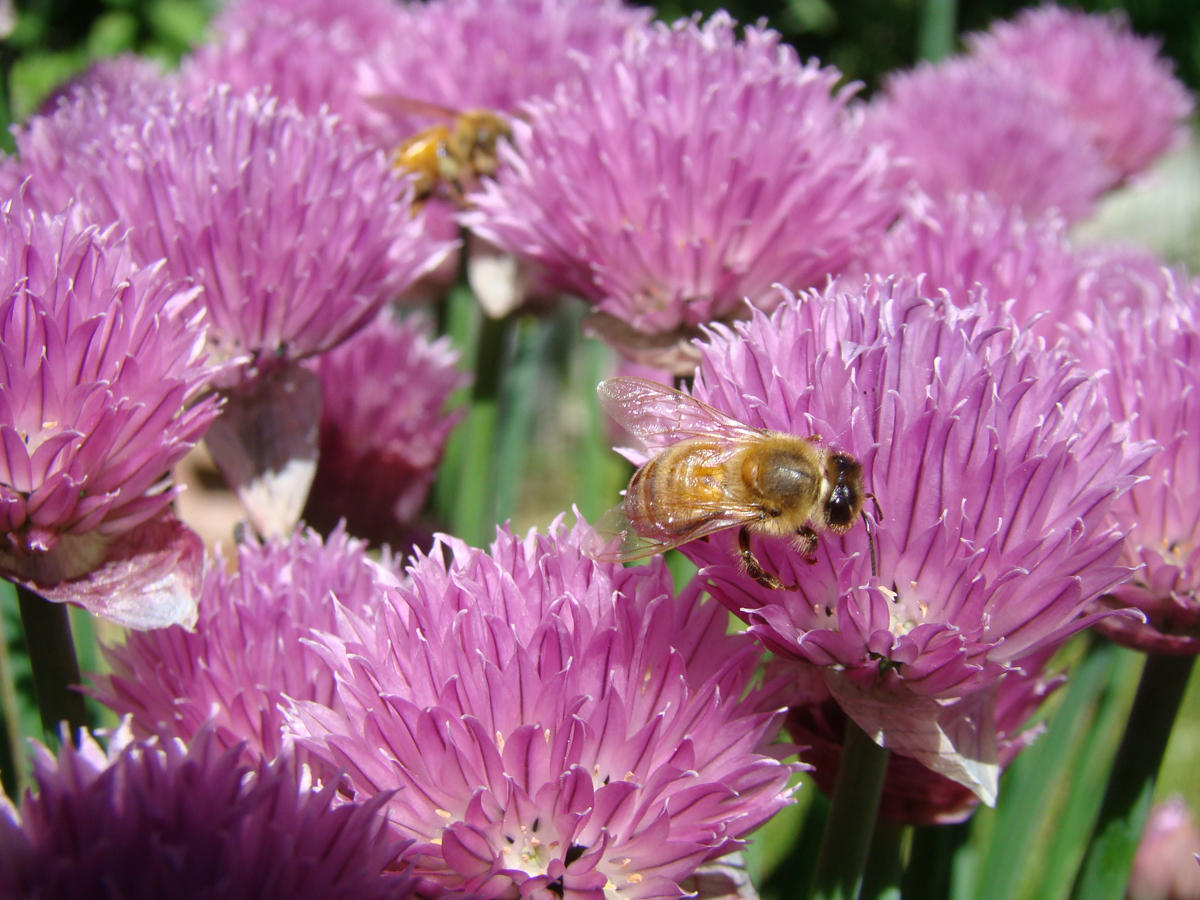 Extension is a unit of the University of Nevada, Reno's College of Agriculture, Biotechnology & Natural Resources engaged in Nevada communities, presenting research-based knowledge to address critical community needs. It is a county-state-federal partnership providing practical education to people, businesses and communities. For more information on its programs, visit extension.unr.edu.
The University of Nevada, Reno, is a public research university that is committed to the promise of a future powered by knowledge. As a Nevada land-grant university founded in 1874, the University serves 21,000 students. The University is a comprehensive, doctoral university, classified as an R1 institution with very high research activity by the Carnegie Classification of Institutions of Higher Education. Additionally, it has attained the prestigious "Carnegie Engaged" classification, reflecting its student and institutional impact on civic engagement and service, fostered by extensive community and statewide collaborations. More than $800 million in advanced labs, residence halls and facilities has been invested on campus since 2009. It is home to the University of Nevada, Reno School of Medicine and Wolf Pack Athletics, maintains a statewide outreach mission and presence through programs such as the University of Nevada, Reno Extension, Nevada Bureau of Mines and Geology, Small Business Development Center, Nevada Seismological Laboratory, and is part of the Nevada System of Higher Education. Through a commitment to world-improving research, student success and outreach benefiting the communities and businesses of Nevada, the University has impact across the state and around the world. For more information, visit www.unr.edu.
Contact: Claudene Wharton
Senior Marketing & Communications Specialist
College of Agriculture, Biotechnology & Natural Resources
University of Nevada, Reno / MS 0405
Reno, Nevada 89557-0404
775-784-7072
whartonc@unr.edu