Article with cover photo written by Nick Beaton and Travis Crowder of Boys & Girls Clubs of Mason Valley; Photo Gallery shared by Tashina Galvin :
For 25 years, Yerington lifer Robin Rosaschi has gone by a different name every December: Santa.
He's been played the role for so many, the voice and face of Christmas' biggest start for multiple generations now. For instance,
Boys & Girls Clubs of Mason Valley, the local schools, multiple service groups and much, much more have all been able to rely on
Robin, who volunteered many, many times, to bring holiday joy to their children.
"My kids would see him in Raley's off-season, and come up to me and go 'Dad! Santa's in aisle 11'," said Travis Crowder, the chief executive
officer of the Club.
Rosaschi is known to all as a kind soul, which has helped his small window and screen business over the years.
"Santa" never fails to bring a smile to everyone's face, outside of the occasional crying child meeting him for the first time. Over the years, it's estimated that more than 5,000 of Yerington's youth have plopped down in his lap to share what they want for Christmas. It goes without saying that he's a staple in our Mason Valley community for those young and old.  He even was the finale in Yerington's first-ever Parade of Lights,  which has grown into a full-blown week of small town Christmas events and cheer.
"It can't be easy," said Teri Trout, who oversees education  programming at Boys & Girls Club. "Some of the requests I've heard
kids give him over the years, from the silly to the emotional, he always did such a good job. He really kept the magic of Christmas
alive."
Rosaschi can still be seen across numerous stops in town during the Christmas season. Keep your eyes peeled for our local hometown Santa!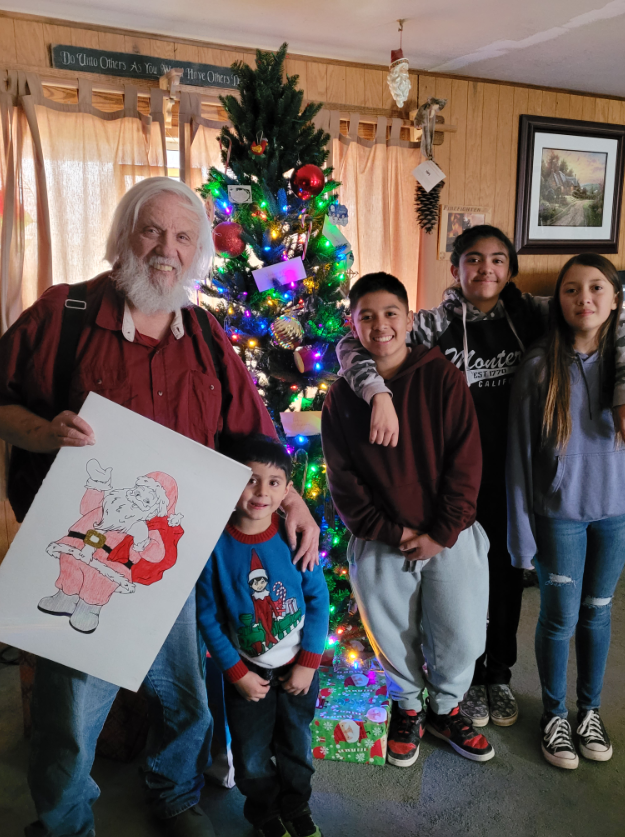 And, Tashina Galvin's Photo Gallery of Santa Robin Rosaschi over the years: (Scroll OR click on photos for slide show.)