11/29/2022 Lyon County Sheriff's Office posted that:
On Sunday, November 27, 2022, at about 8:50 p.m., a Lyon County Sheriff's Office K9 Deputy spotted a suspicious vehicle on Main Street in Yerington, Nevada.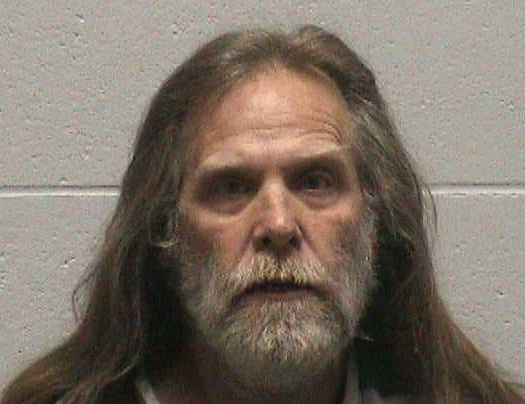 The K9 Deputy stopped the vehicle for traffic violations and made contact with the driver, who provided a false name to deputies. During the course of the traffic stop, a certified patrol K9 alerted to the presence of controlled substances in the vehicle.
While deputies were speaking with the driver, he fled on foot and deputies gave chase. The man ran several blocks away before he was caught and placed under arrest.
A subsequent search of the vehicle revealed a significant amount of suspected methamphetamine, a loaded handgun and large amount of US Currency in the vehicle. The suspected methamphetamine was later tested and found to be positive for methamphetamine. It was also weighed and found to be 457 grams (one pound).
The driver of the vehicle was identified as 55-year-old Victorville, CA resident, Richard Campbell. Campbell was found to have a very lengthy criminal history and is a previously convicted felon.
Campbell was arrested and booked into the Lyon County Sheriff's Office Jail on the following charges:
Five (5) outstanding warrants for his arrest
Trafficking a Controlled Substance
Possession of a Firearm by a prohibited person
Resisting Peace Officer
Giving False Identification to Avoid Prosecution
His total bail is: $ 178,114

The traffic stop took place near Pioneer Crossing in Yerington. Law Enforcement apprehended Richard Campbell in a dirt parking lot one block due West of Pioneer Crossing on Center Street. After utilizing a tazer during the foot chase, Officers called for Yerington/Mason Valley Fire Protection Emergency Medical Services to check Campbell for a tazer barb.
The K9 (canine) partner of the K9 Deputy is a certified K9 Patrol for detection of controlled substances.