Heartbreak for Yerington Varsity Football
By Chris Brown
On November 12, 2022, following the State 2A Semi-finals loss by the Yerington Lions Football squad, you could (almost) hear the collective hearts breaking for the fourteen Senior Players who left it all on the field, ending their high school gridiron careers with the 44-13 loss against the Lincoln County Lynx (Panaca).  Coaches, underclass players, family members and fans all felt their pain, but in addition to that, there was an intense sense of pride in acknowledging that those young players (men and women) had a phenomenal run!
The Lions maintained a record of 17 consecutive wins entering the game, and finished the season 8-1 overall, ranked third in the 2A standings. In addition, their record of 6-0 in conference left them as the undisputed 2A Northern Conference Champs.
The Lions were unable to stop the Lynx passing game.  Lincoln County accumulated 446 total yards rushing and passing against the Lions, with 248 yards passing and 198 rushing yards. Sophomore Quarterback Marc McClain for the Lynx had 248 yards passing against the Lions and 27 rushing yards, readily securing their victory.
With their win over Yerington, Lincoln County (#2) is slated to meet The Meadows School (#1) in Las Vegas at Allegiant Stadium on Monday, November 21, 2022, at 3:40p.m. for the State 2A Championship Title.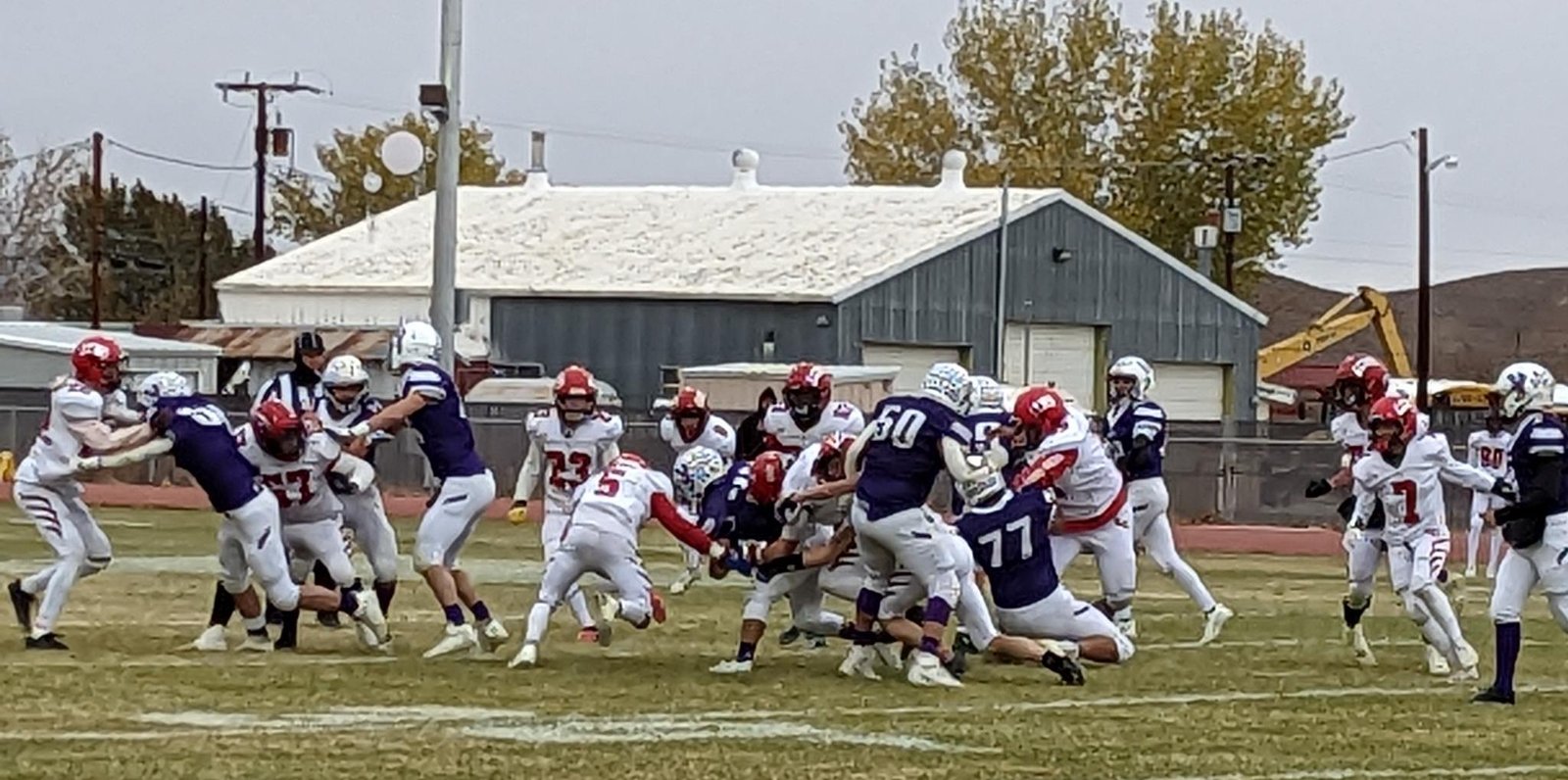 Individual and game statistics have not been entered for Yerington on MaxPrep Sports. Max Prep did identify Yerington player of the week as Erick Rodriguez (running back and defensive linebacker), who was also the Offensive player of the game.  Sam Rios (guard and middle linebacker) was the Defensive player of the game, and Christian Flores was the Special Teams player.
*** Please note that this writer is currently preparing year end statistics for the Varsity Team.  Be watching for that article coming soon.