Pizen Switch Times credits Sports Reporter and Photographer Chris Brown for the following story:
The temperatures may have been cold on Friday evening November 4th, 2022 but the Yerington Lions football players proved to be smokin' hot in their first round victory in the Northern 2A State Quarter Finals tournament against Incline Village.
The Lions were able to freeze-out Incline Village by closing out the game with a cool 34-0 win.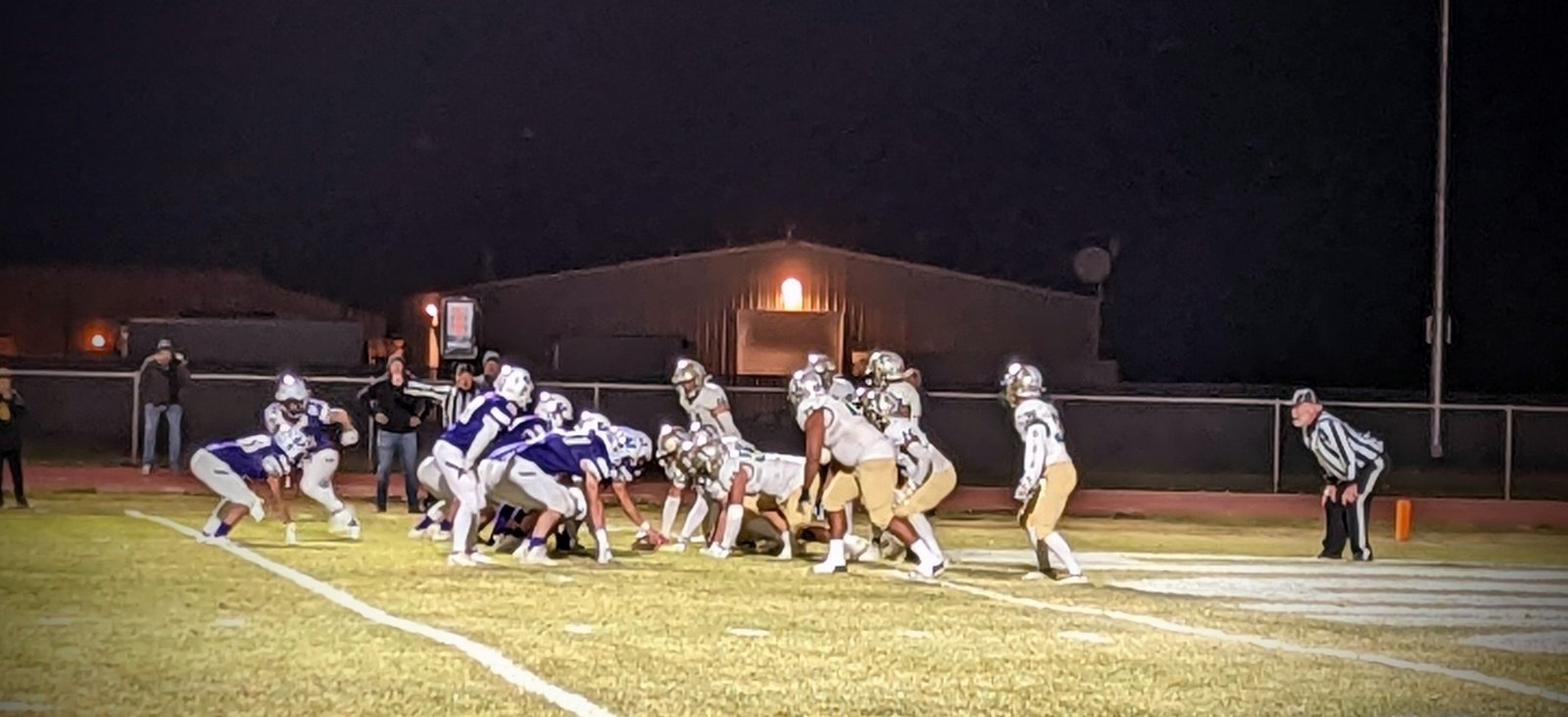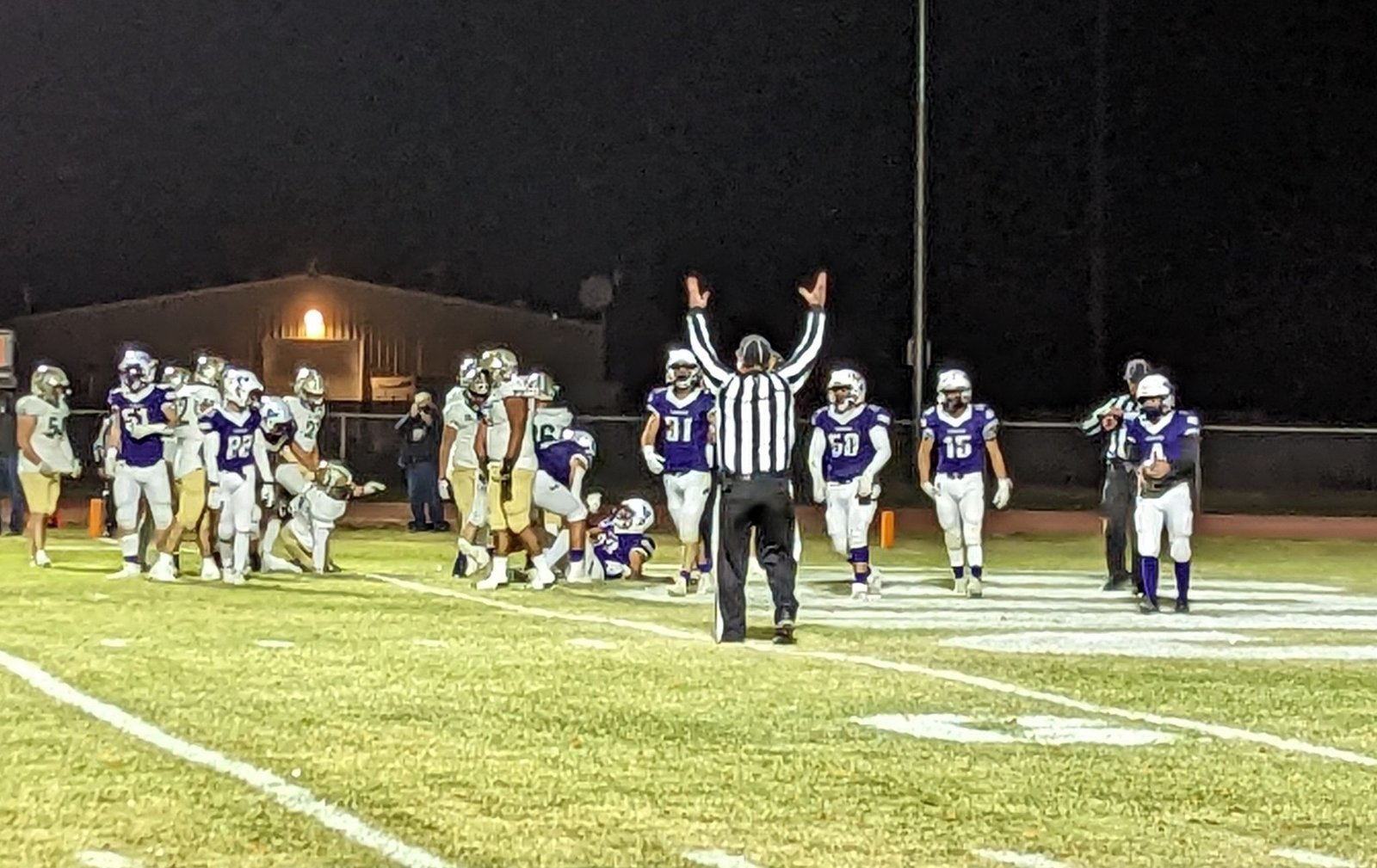 Yerington entered the tournament in the number 1 spot in the Northern 2A with a record of 6-0. Pershing County (Lovelock), Battle Mountain, and Incline Village came in second, third and fourth respectively.
The Lions currently hold a 17 game winning streak, having last lost a game in the spring of 2021.
Following Friday night's victory, the team moved one step closer to the goal of achieving their third consecutive state championship title. A loaded arsenal of senior players with the help of a sophomore quarterback were able to make it abundantly clear that this is Lion territory, and we bleed purple!
Senior running back and outside linebacker Felix Garcia #23 walked away with Player of the Game honors for his performance on both the offense and defensive sides of the ball. Garcia had 19 carries for 174 rushing yards including a 75-yard rushing touchdown in the fourth quarter. Defensively he had 7.5 tackles, 0.5 sacks and one forced fumble.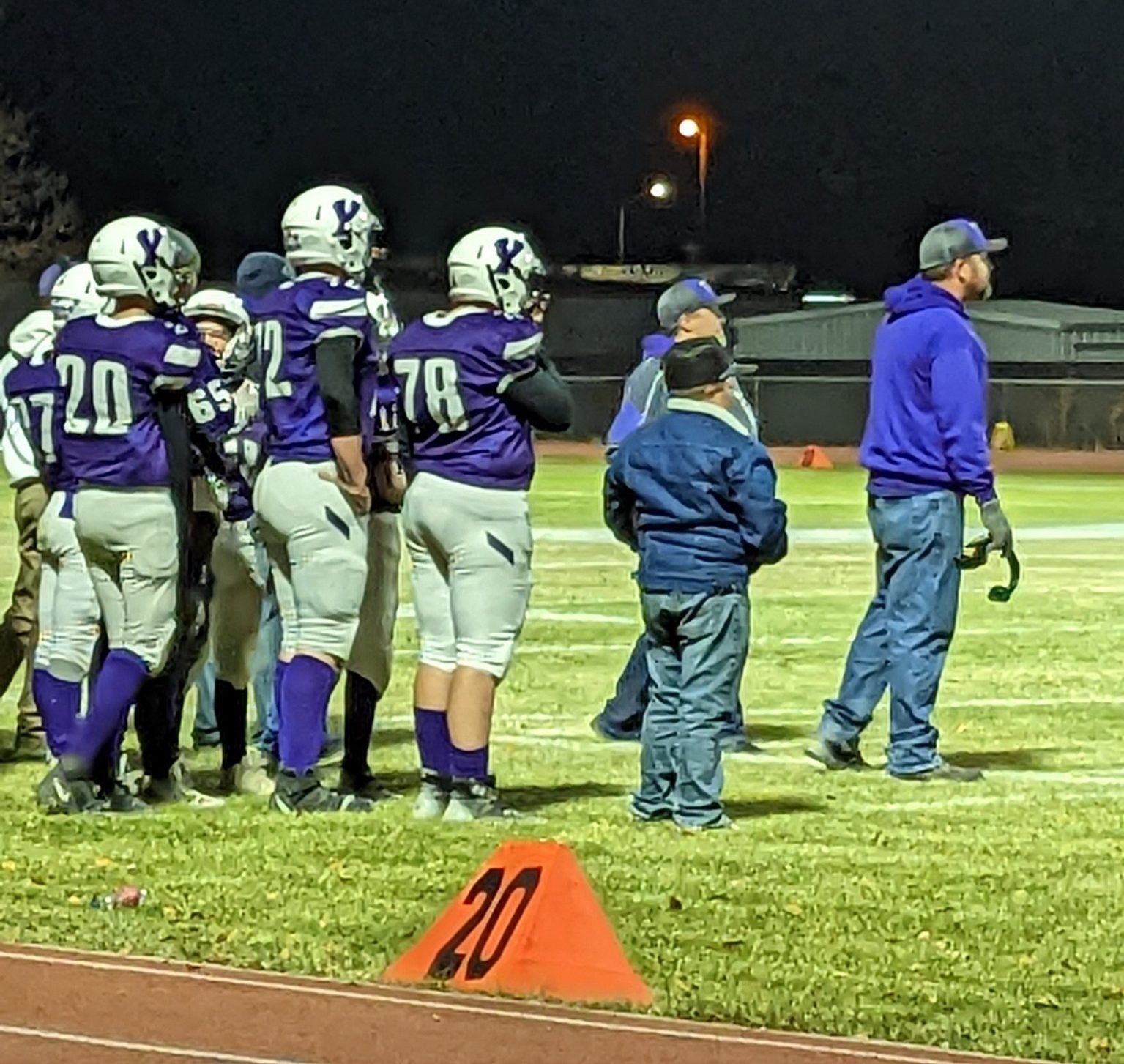 Other Yerington Lion stand out players included Seniors Justin Evasovic, Luis Ramirez, Erick Rodriguez, and sophomore quarterback Cameron Reyes.
Justin Evasovic #31 was a powerhouse at defensive end, and led the Lions with six tackles, four tackles for loss (of yardage,) two sacks, and one fumble recovery. Playing offensive tight end, Evasovic, who is 6'4″ towered above Incline Village defenders and pulled in a touchdown pass from Reyes.
Wide receiver Luis Ramirez #15 had two carries for 47 yards and one touchdown.
Outside linebacker Erick Rodriguez #23 had 7.5 tackles and 1.5 tackles for loss.
Sophomore quarterback Cameron Reyes #4 had 82 pass yards and one two yard rushing touchdown.
The Lions had a total of 373 yards on the game; 82 passing yards and 291 rushing yards. Incline Village completed 214 yards with 146 of those in the air (passing.)
Yerington advances in the tournament and is scheduled to play Lincoln County (Panaca) on Saturday, November 12th at 1:00 p.m. in Yerington.
Lincoln County defeated Lake Mead Academy (Henderson) in the southern 2A conference with a 10-7 victory.
In other 2A Northern action, Pershing County (Lovelock) beat Battle Mountain 50-19. Lovelock advances to play The Meadows Academy (Vegas) from the southern 2A next week in Las Vegas.