In late 2013, Smith Valley Dairy broke ground on Hunewill Lane for a dairy in Wellington, Nevada.
Fast forward to 2022: milk from Smith Valley Dairy's 12,000-head herd ships to Fallon's DFA (Dairy Farmers of America) processing plant daily.
Pizen Switch Times thanks a local PST reader for sharing this  story, and will update this article as new information is verified.
Further information can be submitted to the Pizen Switch Times at leahwilkinson@pizenswitchtimes.com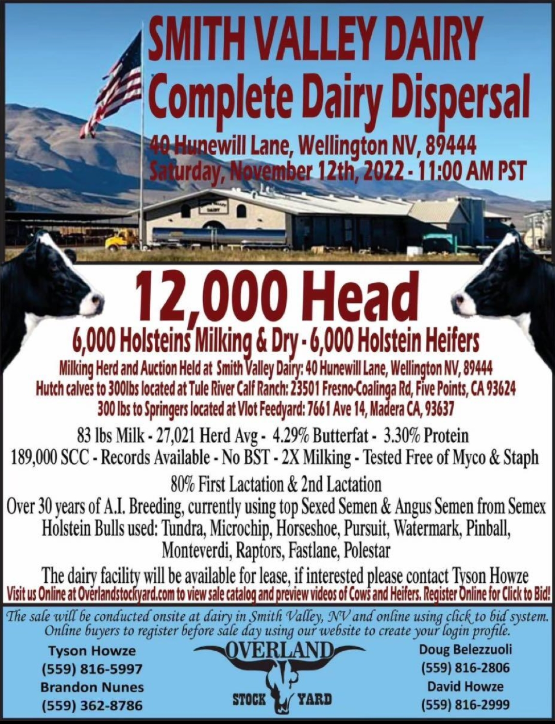 Further information can be submitted to the Pizen Switch Times at leahwilkinson@pizenswitchtimes.com