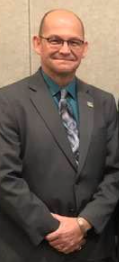 County Manager Jeff Page notified the Board of Commissioners of his intent to retire on September 19, 2022.
Page has served as County Manager since June of 2010.
Page has been with the County since 1985 starting as a Reserve Deputy Sheriff. Page worked for the Sheriff's Office and held a variety of positions until he left in 2006 as a Captain.
Page served as the County Emergency Management Coordinator from 2006 until 2010 when he was promoted to County Manager.
Page is the fourth County Manager in Lyon County. Steve Snyder served from 1990-2004, Donna Kristaponis served from 2004-2007 and Dennis Stark served from 2007-2010.
The County Commission will now be asked to appoint an interim County Manager and begin the process to hire a replacement for Page.
September 20, 2022 Press Release from Lyon County: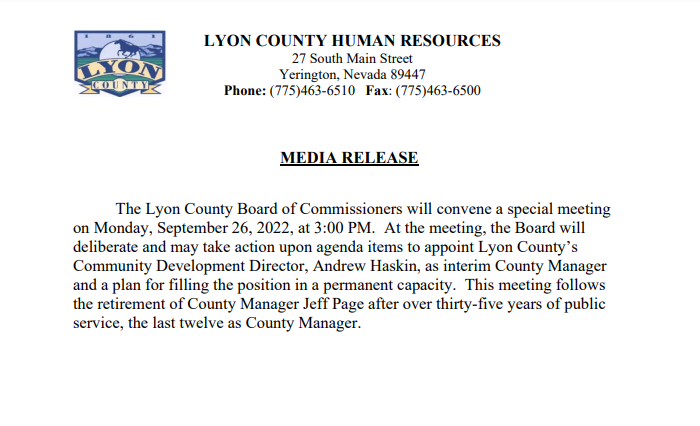 2 articles from the Mason Valley New, June 25th, 2010 edition: