Natalie Rubio, grand-daughter of Patty Steinbach of Yerington, is a sophomore at UNR majoring in Mining Engineering. 
Natalie, who is a member of UNR's Mackay Muckers Old-Fashioned Mining Team, competed with the Mackay Muckers in the 44th Annual Intercollegiate Mining competition in Rolla, Missouri in March of 2022.
Natalie submitted the following article for publication in the Pizen Switch Times:
University of Nevada Reno's Mackay School of Earth Science and Engineering known as Mackay School of Mines is planning on traveling to Kalgoorie, Australia and competing in the 45th Annual Intercollegiate Mining competition. The Mackay Muckers plan on sending a men's and a women's team with a potential of sending a co-ed team.
Mining Schools from all around the world take turns hosting the competition each year. UNR hosted the Intercollegiate Mining competition in 2019 in Virginia City, Nevada. In March of 2022, Missouri Science and Technology was able to host the 44th Annual Intercollegiate Mining Competition. The competition was fierce with eight schools participating including University of Nevada Reno's Mackay Muckers. 
In 2022, UNR had to create a whole new team because of the COVID pandemic and because senior team mates had graduated. There were enough students for a Co-Ed team to go to Missouri this year. The brand new team competed in all seven events and placed in Mucking (2nd Place), Trackstand (3rd Place), Hand Steel (4th Place), and Surveying (4th Place). 
Events that are competed in included: 
Single Jack Hand Steel (Used to chisel at the face of the ore body and as well as doing blast holes by hand):
Gold Panning ( Extracting ore from a placer deposit) :
Mucking ( Shoveling muck into an ore cart and running it down the rails) :
Trackstand (Building the railroad for ore carts):
Survey (Helps with details of mapping) : No photo.
Jack Leg Drilling ( Another way for blast holes or helping with ground supports):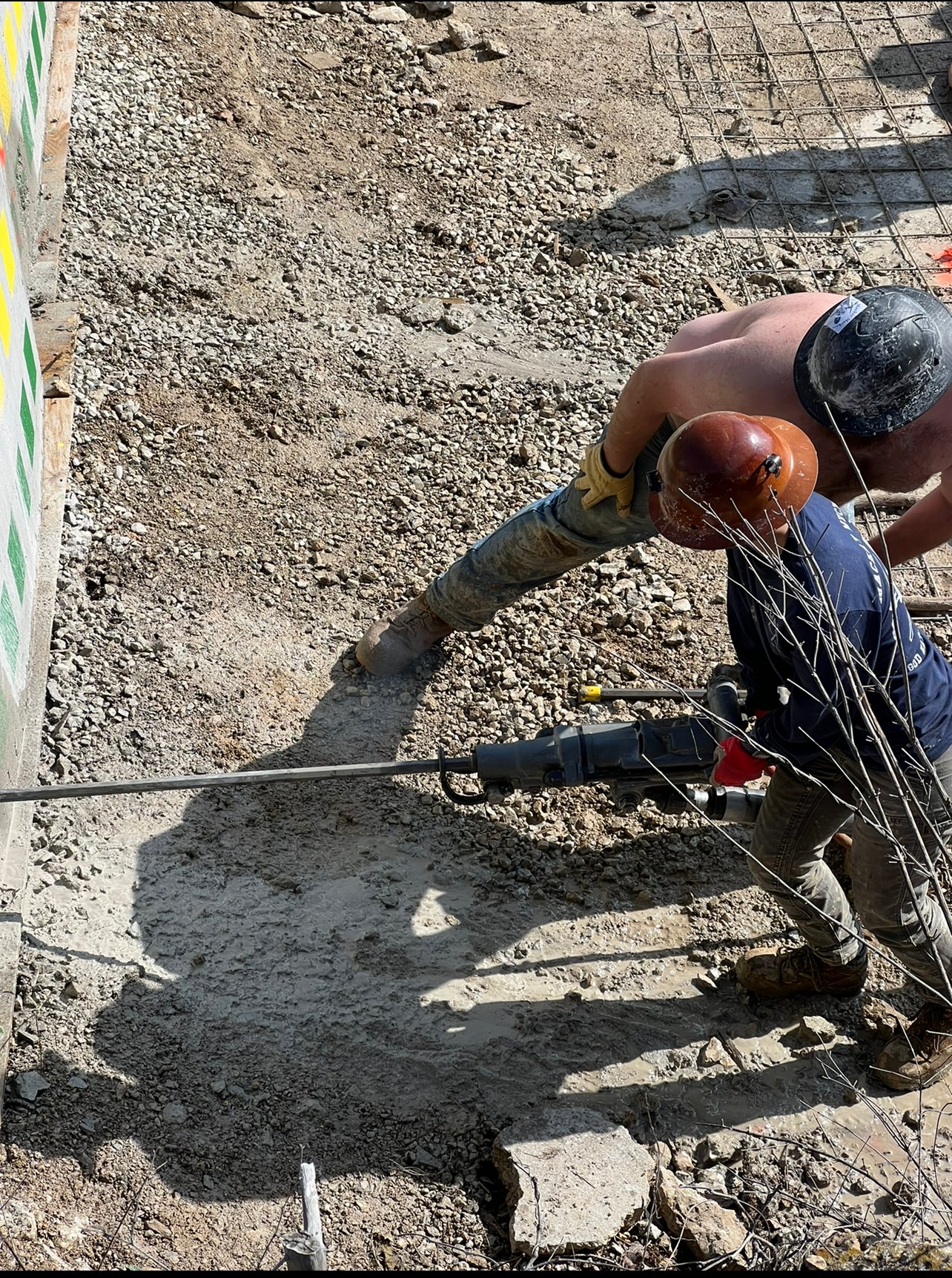 Swede Saw (Cutting wood for the railroad) :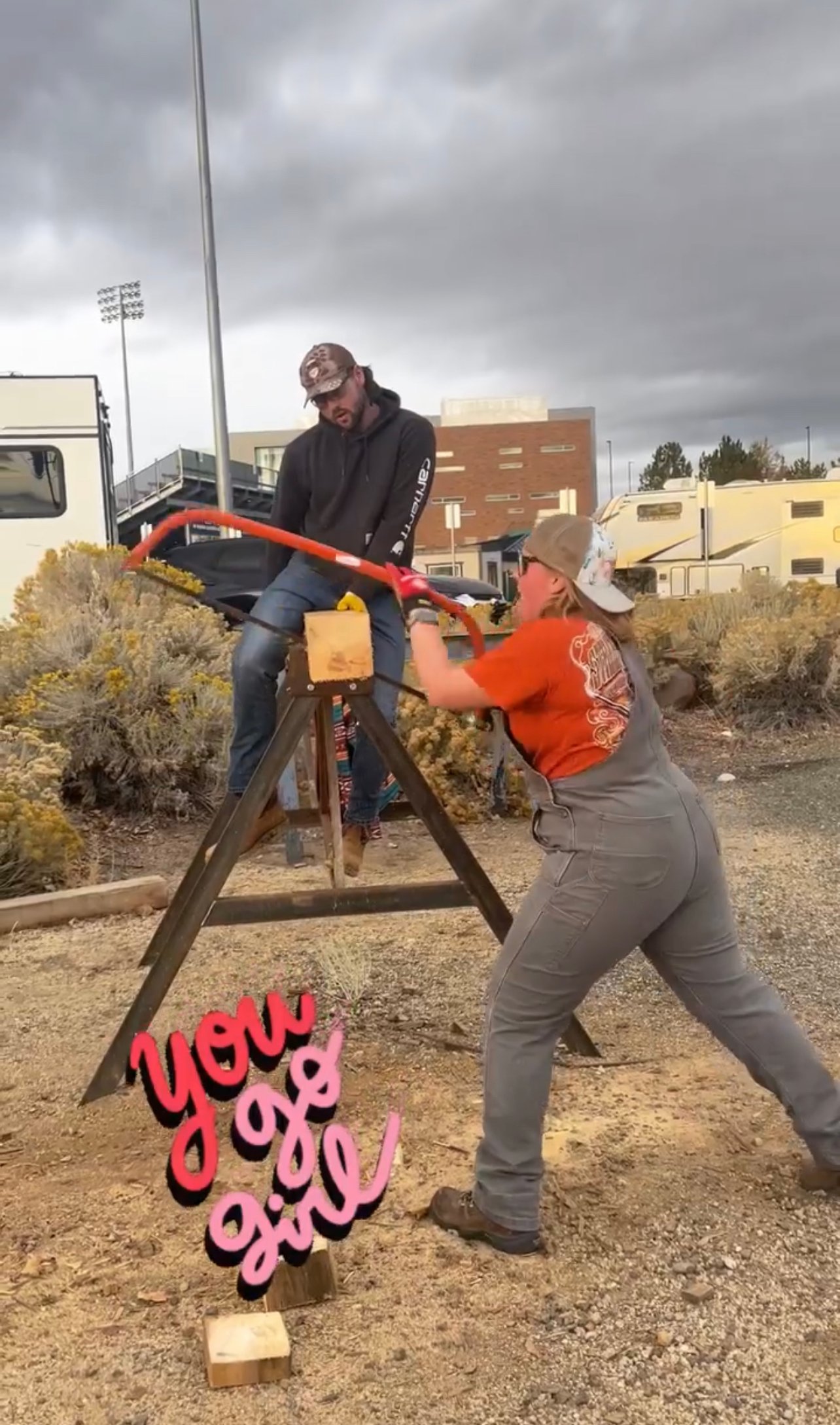 The Intercollegiate Mining Games started in 1978 and is dedicated to the fallen miners of the 1972 Sunshine Mine Disaster in Kellogg, Idaho, as well as all miners who have perished in the line of duty. The goal of the competition is to keep old-mining techniques alive, as well as strengthen the camaraderie of the mining students of today.
Sunshine Mine Disaster Background: 
On May 2, 1972 fire broke out in the Sunshine Mine, near Kellogg, Idaho. At the time 178 miners were working in the mine. Carbon monoxide, heat and smoke spread quickly through the tunnels, hampering the efforts of rescue workers. Initially, 85 miners escaped safely and two more were rescued seven days later.
 On May 13, 1972 the last of the 91 victims were brought out. The Sunshine Mine fire was the country's worst hard rock mining disaster since 1917. 
The 1st Annual Mackay Day will be held at the Historic Sutro Tunnel in Dayton, Nevada. 
Natalie and her team will be holding the fundraiser to help send two Mackay Mucker teams to the Intercollegiate Mining Games in  Kalgoorie, Australia in March of 2023. The fundraiser will be on October 1st, 2022. This will be the 1st Annual Mackay Day which will be an exhibition with a chili cookoff and raffle. The events will be Swede Saw, Gold Panning, Mucking, and Single Jack Hand Steel. They will have stuff for the kids to do including Mining Bags( Digging for Rocks) as well as coloring books.
Tickets can be purchased at: 
https://buytickets.at/mackaymuckersminingteam/756984
 Video about Mackay Muckers from 2019 in Virginia City: