On May 9, 2013, Doug Gist, Captain (ret) Washoe SO, Silver State National Peace Officers Museum remembered George:
"I have laid down my life in service to all of you. I have been a part of the fabric that has held the line between your safety and your victimization. I have given my life so that others may live in peace. I have lived my life as a dedicated member of the greatest profession. There is no greater honor.
As I now become a part of the rich history of law enforcement, please remember me always for I have left behind those who loved and depended upon me.
My partners and my agency, please remember my family, their loss, and don't let time soften your compassion for them.
You guard the gate now and I will continue my watch from above.
MAY YOU REST IN PEACE AND MAY YOUR FAMILY FIND COMFORT IN THE GOOD YOU HAVE DONE HERE ON EARTH."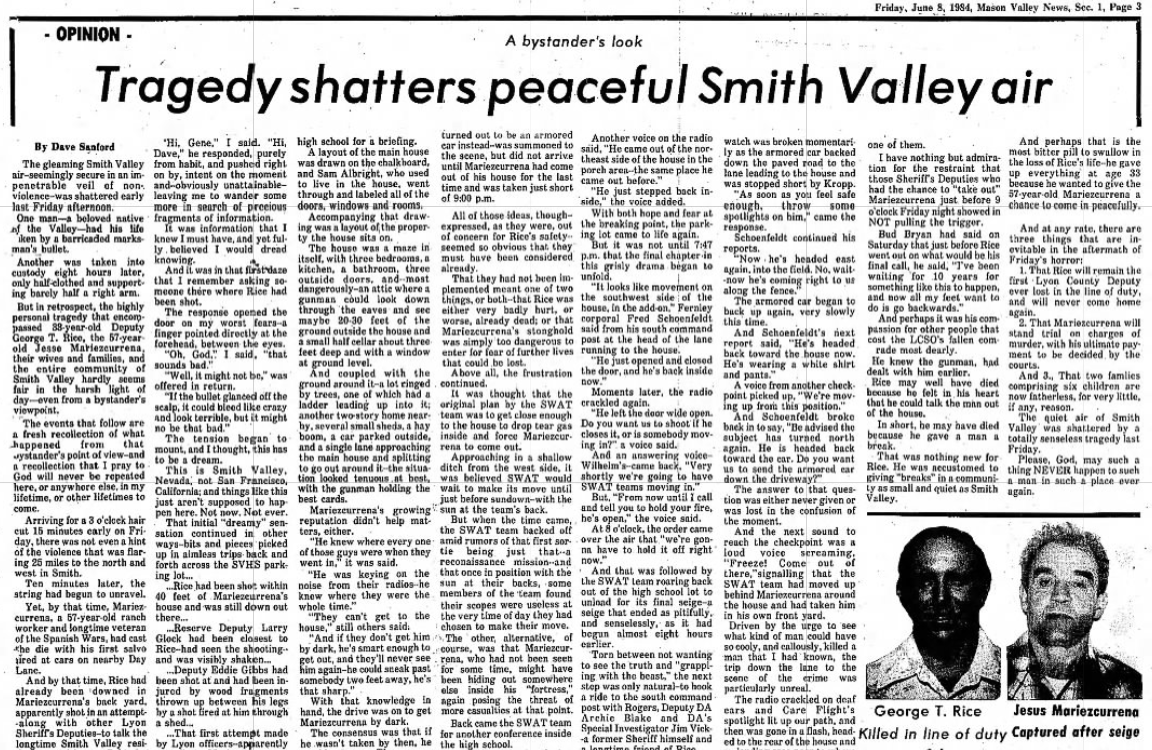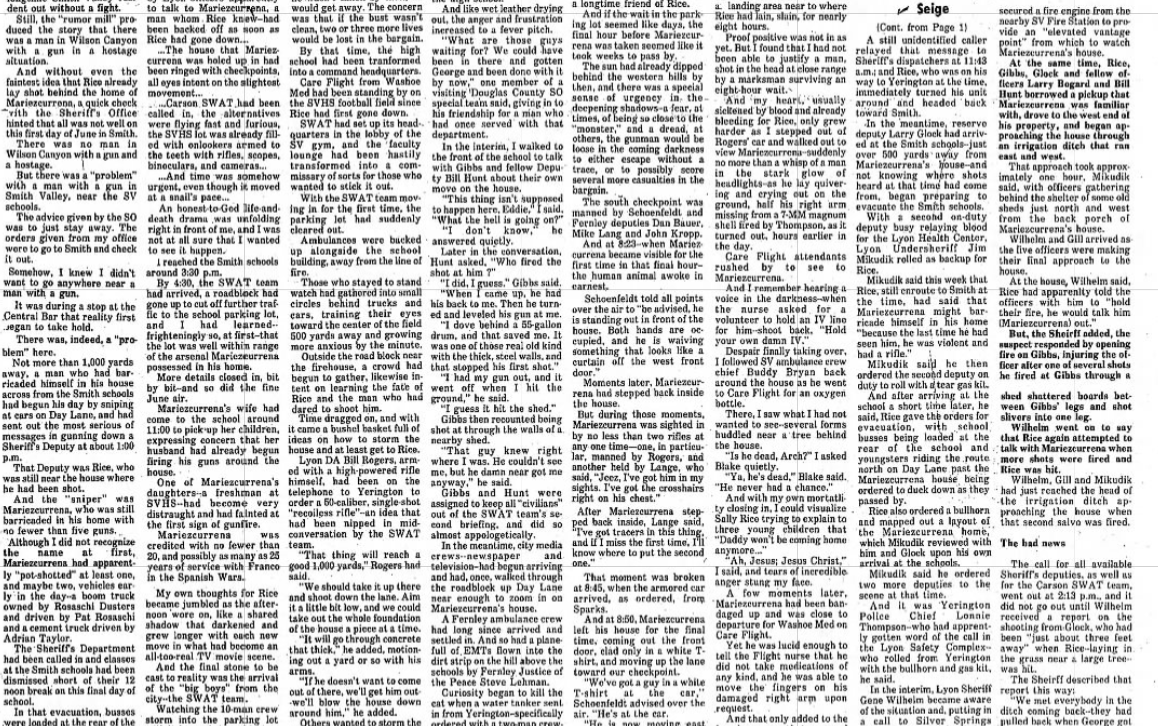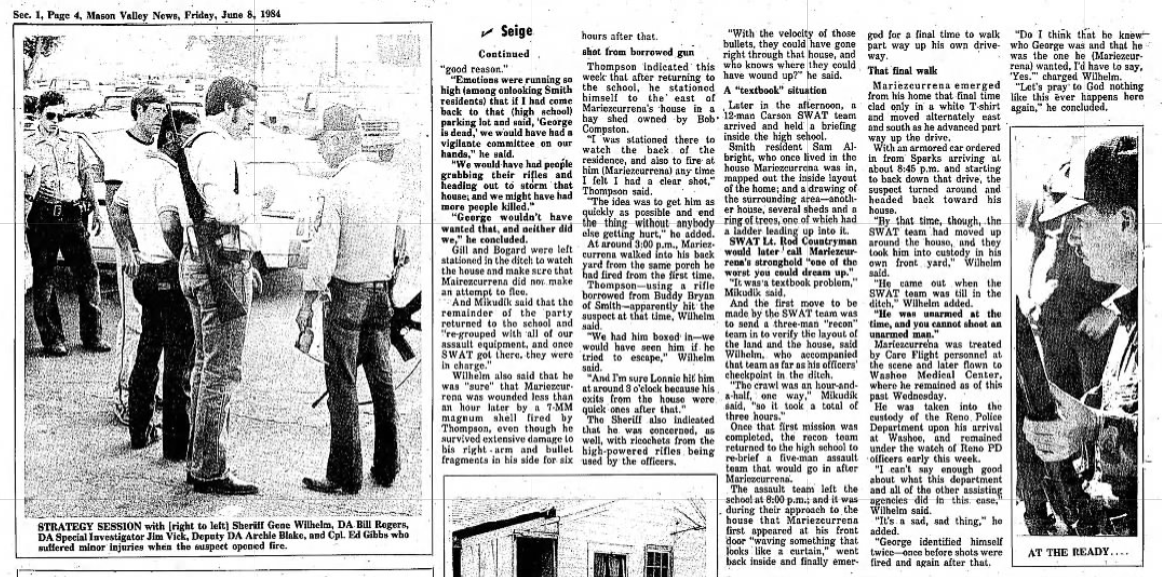 Then 10 years later on June 3, 1994 in the Mason Valley News: