Michael David Hagen of Yerington, NV
1947-2022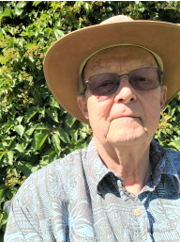 Michael David Hagen, reverently known as Mr. Hagen to his high school students, passed away on Thursday, May 19, at the age of 75, as his enormous heart decided to give way. He and his wife, Cheryl, celebrated their 50th anniversary last September, and he is survived by her and his three children, Teressa, David, and Brian, and his six grandchildren.
Michael and Cheryl moved to Yerington in 1972 from Fargo, North Dakota, where they met during their first years as educators. They  lived and thrived in Yerington, Nevada, from 1971, adding Las Vegas as a winter home for the last 14 years, until his death.
Mike was a teacher at Yerington High School for nearly 30 years. He taught not only as a profession but also as a calling. He will be remembered by those whose lives were affected by his teaching and anyone who visits the Lyon County Museum.
For the last 20 years, Mike took an active role and great pride in the Lyon County Museum, curating many of the displays, recording "Museum Moments" for the local radio station, giving tours, and participating on the board.
He was known for the depth and breadth of his knowledge and sense of humor. He loved completing the New York Times  Saturday crossword puzzle (in pen!) and trying things just for the sake of determining whether or not he could.
In accordance with his wishes, there will be no services. In lieu of flowers, please consider a donation to the Lyon County Museum on his behalf.