Scott Leslie Brown: December 8, 1953 – February 22, 2022
Stephen Brown wrote: "Sadly, my brother Scott Leslie Brown,  of Yerington, Nevada passed away February 22, 2022, due to a fall that led to his death.  Scott was 68.
Scott was born and raised in the city of San Fernando, California. He attended Sylmar High School. After high school Scott rode with a wild Harley motorcycle club for several years until he decided that was not the life for him. He started working for Easton Aluminum, sporting goods manufacturer, eventually becoming a Master Machinist. Scott retired from Easton and after several years living in Lancaster, California he moved to Yerington Nevada, where he built a home for his retirement.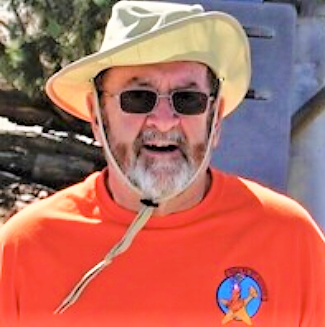 Scott was an avid motorcycle rider enjoying long rides throughout the western states. He also operated his custom motorcycle parts business out of his home machine shop, Metrickmetals.
Scott had many close friends in Yerington and enjoyed socializing & going on motorcycle rides with them. Scott is missed by many.
Scott is predeceased by his sister Andrea Lynn Brown and is survived by his brother Stephen Thomas Brown of Palm Springs, California. There will be a private scattering of his ashes by his brother and close friends of Yerington.
I want to thank all of his friends in Yerington in supporting me through this difficult period. Their kindness and generosity will long be remembered by me, his only surviving relative Stephen Brown."
Family and friends are invited to sign his online guest book at www.FRFH.net
Arrangements was under the direction of Freitas Rupracht Funeral Home, 25 Hwy 208 Yerington, NV 89447 (775) 463-2911