May 7th, 2022 :
Jerri and Bob Kirk of Mason Valley announced that their son Kevin Kirk graduated after only 4 years at Dixie State University in St. George, Utah with 2 Bachelors Degrees.
Cum Laude denotes that the college degree was achieved with distinction.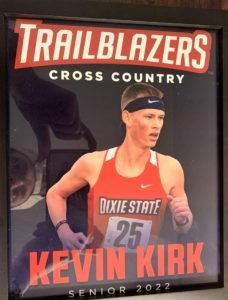 Kevin was also a STANDOUT for the Trailblazers in Cross Country and Track & Field.
Kevin plans to attend Weber State University to earn a Masters Degree.