Theodore Scott Reed-Baum (Theo) was named after both his grandpas. He was born April 5,2022 in Loveland, Colorado to Ryan and Kayla Reed-Baum (Lommori) weighing in at 9 lbs .5 oz. and measuring 20 1/2 inches long. Maternal grandparents are Scott and Leslie Lommori and Paternal grandparents Ted Baum and Sue Reed-Baum.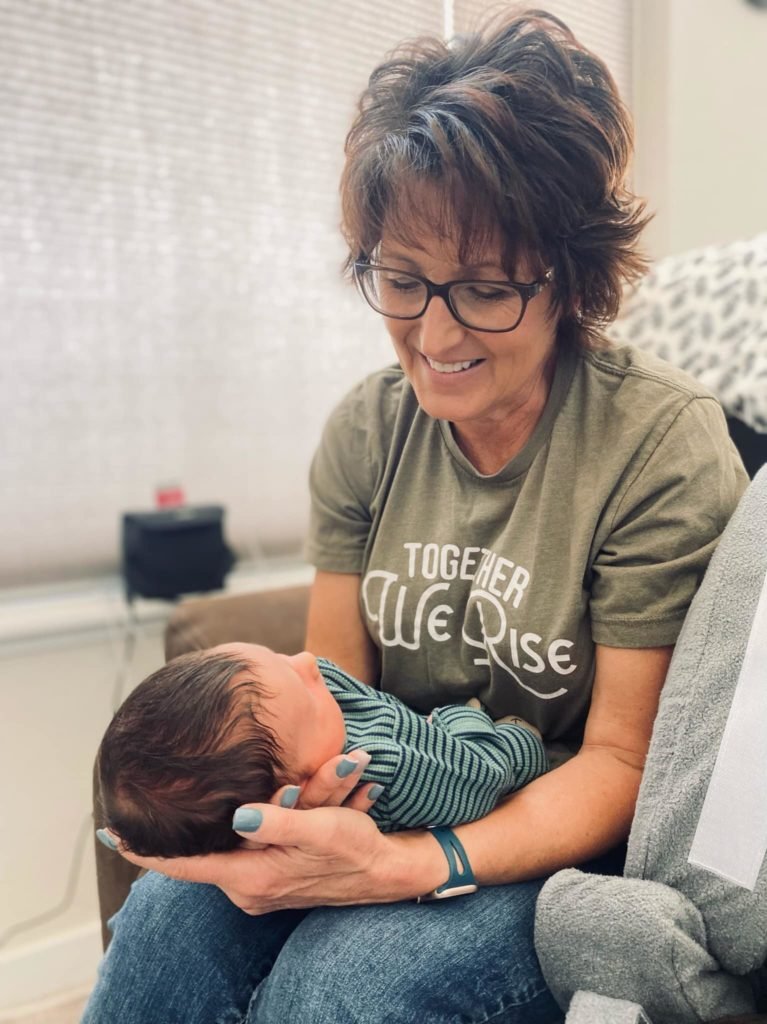 On April 24th, Leslie wrote: "I haven't posted about my new title as "Noni" yet because I didn't have the appropriate words to describe my feelings about Theo coming into this world! I realized there are no words to accurately depict what I experienced, felt, and continue to feel! As we raise our children, there are numerous moments when we are so proud of them and what they have conquered and accomplished…from learning new skills, excelling in sports and academics, to accomplishing goals along the way to becoming adults whom we now consider friends and people with whom we love to spend our time. The list of milestones is long and we, as many parents are, continue to be proud and consider ourselves so blessed to be a part of their lives. That being said, nothing prepared me for the blessing of getting to be a part of Theo's journey! Kayla and Ryan were kind enough to allow me to be a part of their birthing experience and I'm still in awe of the strength, determination, and love I witnessed in the process! Being a proud mama doesn't begin to describe what I felt on April 5,2022 when Mr. Theo was brought into this big world. That experience will remain with me forever! Now begins the beginning of new proud moments for us as grandparents. Kayla and Ryan as parents, and Auntie Bun Bun and Auntie Poo Poo as the coolest aunties ever… Love you Theo Scott Reed-Baum!"
Mason Valley roots run deep! Welcome, Theo!