Opening ceremonies for 36 local Little League teams (over 400 participating players!)  were held on Saturday, April 23rd at Buck Aiazzi Field in Yerington, Nevada.
Walker River Baseball is the official Little League affiliation for Yerington, Mason Valley, Schurz and Smith Valley, Nevada.
Jerry Bryant played a major part in organizing the Opening Ceremony with Ed Kilgore announcing.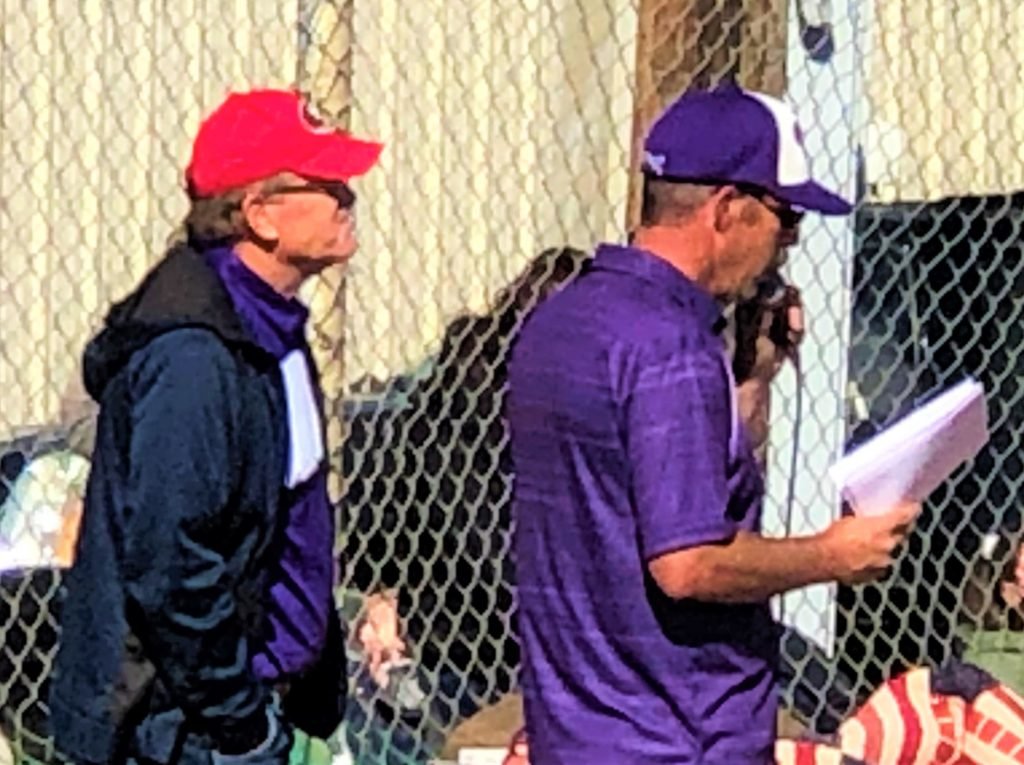 Originally the Opening Ceremonies was scheduled for April 16th, but extreme wind conditions postponed the Opening to the 23rd.
Team Introductions(starting with older teams working down to teeball);
The National Anthem was performed by Yerington's own Cassidy Miller;
Player Pledge;
Ceremonial First Pitch was thrown by Rita Evasovic;
Teams were introduced in this order:
Junior/Senior Divisions:
VINCE ANGLE
TOBY ENOCHSON
NATE LANDA
ED KILGORE
CANDICE LANDA
LEONEL RODRIGUEZ
 Major Divisions: 
JASON BORSINI
DOMINIC NUNEZ
ANDREA MARTINEZ
LEO SOLARI
JOE GRAHAM
JOEY LABRANCH
GAREY SMITH
Minors Division:
BRANDON COOMBS
CHRISTINA JUSTICE
NATE LANDA
LEONEL RODRIGUEZ
Farm Division
TRAVIS EDNEY
CYNTHIA CROWL
BOBBY SANCHEZ
ELMER BULL
TASHINA GALVIN
JOEY FANJUL
JESSY COCHRANE
AL ROBERTS
TOMMY CROWDER
Teeball Division:
JOSH INSERRA
SALVADOR GUERRERO
MARIA RAMIREZ
ALEX CORONA
MONICA JOHNSON
KALEB WARTGOW
ALICIA HARTMAN
LEAH JIM
NOELLE WATSON
CRYSTAL RODRIGUES
And finally, "Play Ball!"