Jim Freeman ~ 1945 to 2021
Jim Freeman passed away November 2, 2021. Jim was born on November 19th, 1945. He was a member of YHS Class of 1965, a Navy submarine veteran, a devoted family man, a friend to everyone he met.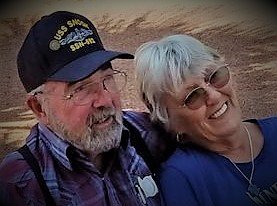 His funeral will be held April 14, 2022 at 2:30pm at the Northern Nevada Veterans Memorial Cemetery, 14 Veterans Way, Fernley, Nevada. All are welcome.