Awards galore, Guerrero earns top youth honor at Youth of the Year banquet
Dayton Area Chamber of Commerce receives Champion of Youth award
YERINGTON, Nev. – Now moving on to represent Boys & Girls Clubs of Mason Valley at the state competition in March, Crystal Guerrero was named the 2022 Youth of the Year at Saturday night's annual awards banquet.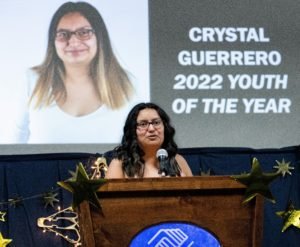 Each year, Boys & Girls Clubs of America hosts the premier recognition program Youth of the Year. Each organization selects its representative who then moves onto the state, regional and national levels, competing in a series of essays, interviews and speeches. Paired with the announcement of its representative, BGCMV hosts a banquet each year. The evening was full of recognition for people who support the Club and work with its members. Award recipients included the City of Yerington, Lyon County, Silver Stage Middle School Principal Amber Taylor and the Dayton Area Chamber of Commerce, who took home the Champion of Youth honor.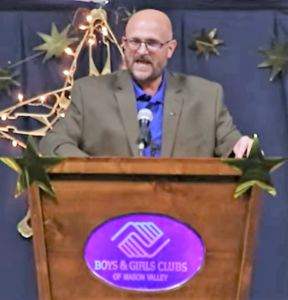 "It's been said that giving back is how we pay our rent to be on this planet," said Helaine Morres, the chamber's executive director. "I see a lot of paid rents in this room tonight."
Travis Crowder, the Club's chief executive officer, handed out many of the awards.
"This is one of my favorite nights of the year," said Crowder. "To see so many people who support our kids, teens and families in one room is truly incredible, and I love getting to honor those who make what we do possible."
Guerrero has been a Club member since 2010, and now works for the organization's Yerington clubhouse with the youth. During her speech, she tells the story of having to leave Mexico to get away from her abusive parents in a trip to Yerington that "went from days to weeks, and then to years." Guerrero credits the Club with making her and her siblings feel welcome and comfortable in such a new environment, especially not knowing any English.
Nevada will hold its state competition virtually this year on March 9, when a state representative will be selected to move onto the Pacific region state.
FULL LIST OF AWARD WINNERS (in order of the evening)
MEMBER OF THE YEAR
Caydence Galindo, Dayton
BLUE DOOR AWARD
Eric Anderson
 MEMBER OF THE YEAR
Hailey Coolie, Silver Springs
APPRECIATION AWARD
Lyon County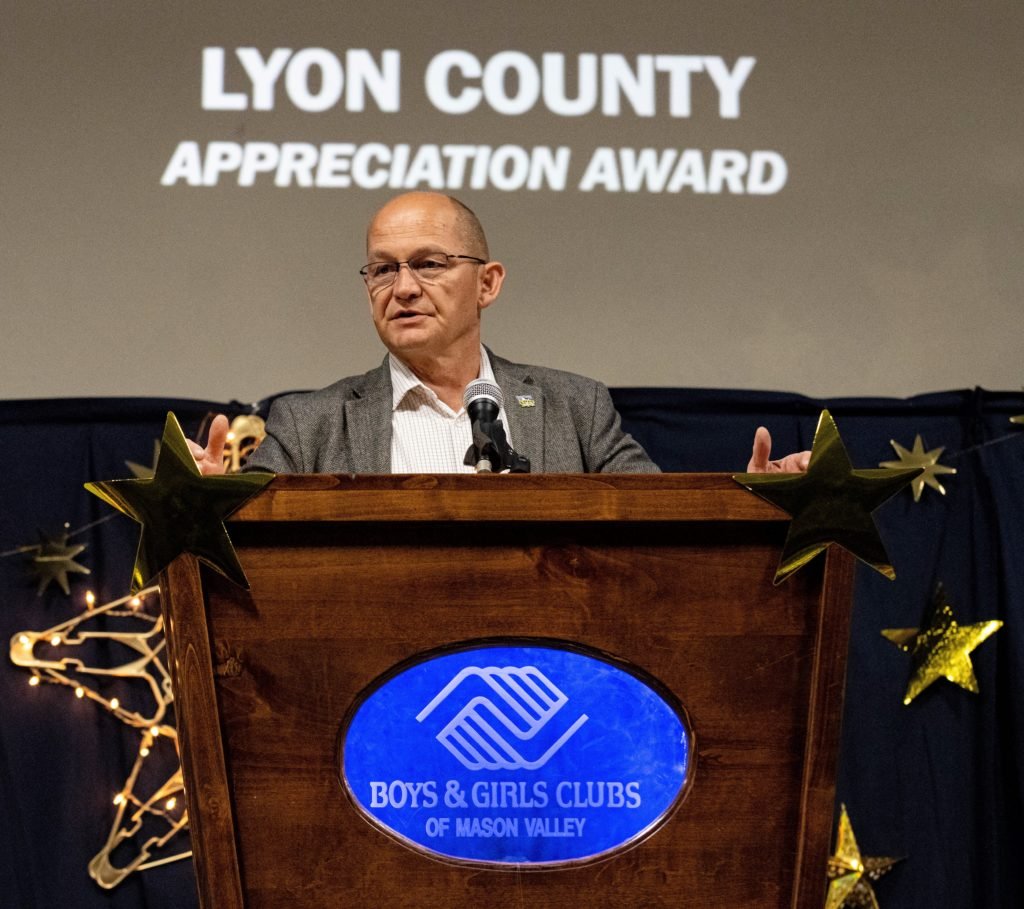 MEMBER OF THE YEAR
Rylee Santos, Hawthorne
HELPING HANDS AWARD
City of Yerington
PRESIDENT'S AWARD
Shannon Roe
 JUNIOR YOUTH OF THE YEAR
Colby Rowe
 STAFF OF THE YEAR
Michael Lyman
MEMBER OF THE YEAR
Isabella Kosak, Yerington
VOLUNTEER AWARDS
Frank Pizzo, Yerington
Chris Nepper, Hawthorne
Amber Taylor, Silver Springs
Bill Miles, Dayton
 FROM THE HEART AWARD
Liquid Blue Events
CHAMPION OF YOUTH AWARD
Dayton Area Chamber of Commerce