Tator Nez, son of Shawn Nez and Verjean Manygoats, is a sophomore at Yerington High School.
Tator qualified for International Miniature Bull Riding Association (IMBA)World Finals in 2019 & 2020: 2021 will be the third year that he has qualified.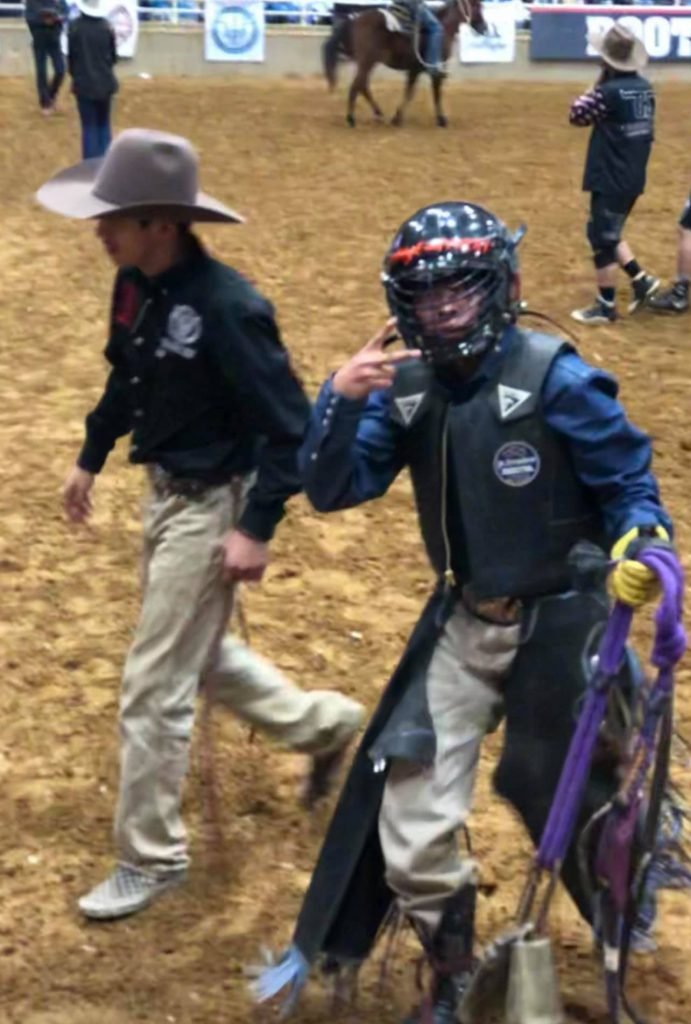 The 2019 IMBA was held in Las Vegas in December. Tator was also selected to represent Team USA, Team Glory for the Global Cup. He competed against international bull riders from Mexico, Brazil, Canada, Australia and Europe. He didn't finish as strong due to receiving a concussion in the first round of competition.
The 2020 IMBA World Finals was held in Mesquite, Texas. Tator covered both of his bulls in first two go-rounds but bucked off in the Semifinal. He finished 14th in the world !
Starting this week, Tator will be busy! He will be leaving for Gifford, Illinois for a bull riding competition on Monday. Then he'll be back by following Monday for IMBA World Finals  in Reno, Nevada starting on November 9th.
From December 1st-4th Tator will be in Las Vegas competing in the Junior Roughstock Association World Finals. Shawn and Tator are also looking forward to the Las Vegas Finals because it's being held at the Convention Center with Cowboy Christmas going on as well. Last year the Junior Roughstock Association World Finals were moved to Fort Worth Texas because of Covid restrictions in Nevada.
The 2021 International Miniature Bull Riding Association IMBA World Finals will be held in Reno, Nevada on November 9th-13th at the Reno Sparks Livestock Events Center.
Wishing Tator Good Luck, High Buck, and a Ride Past the 8!