On Friday, October 22, 2021, at approximately 6:06 p.m., Nevada Highway Patrol Troopers responded to a single vehicle rollover on SR-208 at Lyon County Mile Marker 13, in Yerington.
Preliminary investigation shows that a black 1994 Ford F-150 pickup was traveling eastbound on SR-208 approaching Lyon County Mile Marker 13. For unknown reasons, the vehicle ran off the roadway to the right.
The vehicle continued down an embankment and overturned. The driver was not wearing his seatbelt and was ejected from the pickup.
The driver, Jorge Mata, a 51-year-old Yerington resident, was transported to an area hospital where he was declared deceased. Impairment is suspected.
This crash is being investigated by the Nevada Highway Patrol Northern Command West Multi-Disciplinary Investigation and Reconstruction Team (M.I.R.T.) – Case #211001712.
***Update*** October 25, 2021 This cross was placed near the scene of Friday's accident on the West end of Wilson Canyon near the walking trail and bridge. Condolences are sent to the friends and family.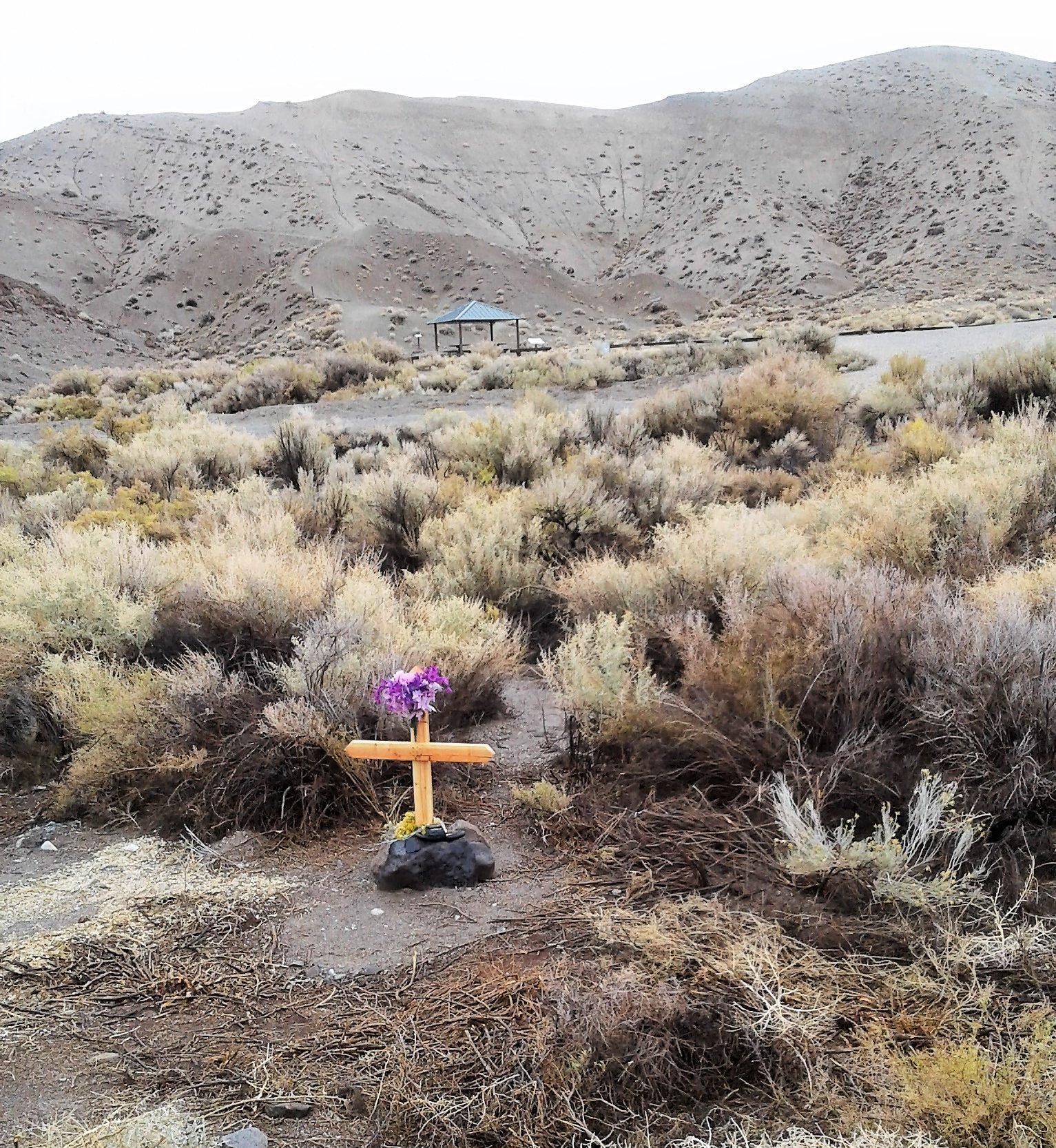 October 22, 2021: The Highway running through Wilson Canyon opened back up tonight at about 7:25pm after being closed at both ends of the Canyon due to a vehicle that drove off the roadway.
A person driving past in the aftermath, reported that the full size pickup truck did NOT enter the river near the bridge over the Walker River, but had intrusive impact damage to the truck body.
Careflight arrived and transported an injured person out of the Canyon at about 7:15pm.
No further information is available.
Buckle up &  drive safely.
Pizen Switch Times thanks Cassandra Beck for the photos; and Cassandra, Clarice C., Sarah S. and Lisa F. for the information.