Patricia Lee Daughtery Peri
Sparks – Patricia "Pat" Peri, an inspiration to many, passed away peacefully at the age of 85 on October 9, 2021. Pat was an iconic and intelligent ranch woman who was the backbone of Peri Brothers Ranch in Lockwood, NV. Often, we speak of the men who run ranches. And there is no doubt of their pride of place, however, in our eyes, sometimes the real backbone of any ranching operation is the woman behind it all. Pat Peri was truly an inspiration to her family and friends not only because of the beautiful person she was, but because of how hard she worked raising cattle, performing day to day ranching chores, hauling hay, growing vegetables, harvesting crops, hand sewing onion bags in the fields. She tended to the medical needs of the many farm animals; including feeding the baby animals who were sick and orphaned, by feeding them at all hours with an eyedropper and baby bottles, all while raising her children, keeping her home, and providing big family meals, which always nourished the souls of those who attended with love and laughter.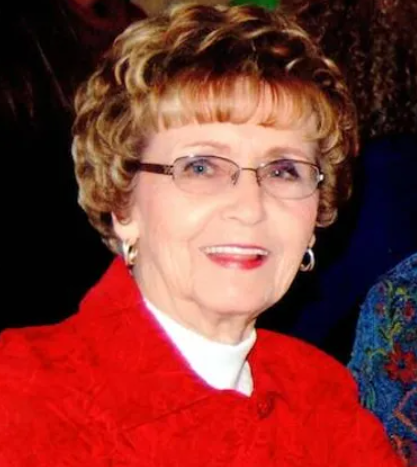 Pat Peri was a ranch woman who could go out in freezing temps on horseback to help the farm animals, pull calves, and then stand on her front porch shortly thereafter to welcome family and friends because she had thrown together a delicious meal. Her home smelled of hard work and passion to all of us who had the pleasure of being a part of her life.
Pat was born in Lancaster, Ohio on July 1, 1936. She grew up on a farm and as a child she developed a passion for the ranching life. She raised 4-H animals and participated in the Fairfield County Fair in Lancaster, Ohio. As a young girl, she enjoyed horseback riding, swimming, dancing, and painting. She loved music and enjoyed dancing at the Buckeye Lake Ballrooms, especially the jitterbug! Pat also had artistic talent, and during her high school years she completed and exhibited oil paintings at the local fair. She graduated from Lancaster High School in 1954 and then completed a year at Murray State College in Kentucky. One of Pat's first jobs was working at a veterinarian's office, which proved to be a valuable experience later when she became the wife of rancher Joe Peri of Lockwood, NV.
While visiting her beloved sister Barbara, in Nevada, she fell in love with the area and moved to Reno in 1955. Although Pat loved the area, she yearned for the farm life of her childhood while working in a local department store. It was in that department store where she met her husband Joseph Peri, and soon learned he was a rancher. They both shared a love of animals, living in the country and the farming life. Patricia Lee Daugherty married Joseph Fred Peri in 1956. Pat loved her life living out on the ranch and found her joy performing the hard work that goes along with being a rancher's wife. She and Joe had two children, David Peri (Pam) of Yerington, NV and Denise Peri, Sparks, NV. Joe passed away before Pat in 2009.
Pat adored her grandchildren and spent time with them on the ranch riding horses, tending to the cows and teaching them valuable enduring lessons and wisdom. Each of Pat's grandchildren have treasured memories of their time spent with Grandma Pat at the ranch. Jessica Peri Dunham (Ryan) of Claremont, CA, Joseph Oberg (Grace) of Sparks, NV, DJ Peri of Yerington, NV, Ami Bowers (Joe) of Yerington, NV, and Angie Pierce (Paul) of Yerington, NV. Pat loved her numerous other family members including great grandchildren, along with her nieces and nephews.
Pat had a special cow named Mitzi that the entire family loved. Mitzi's photo is still on the fridge today, and little Pete her current Australian shepherd is missing her greatly. Pat Peri was a beloved mother, sister, aunt, grandmother, and friend of many. She will be missed by all who knew her. Pat will be remembered as a legacy of an iconic and true "ranch woman" who loved her family and her animals beyond measure.
Services will be held at Holy Cross Catholic Church, 5650 Vista Blvd, Sparks, NV 89436 on Thursday, October 21, 2021, at 11:00 am
In lieu of flowers please send a donation to the Mason Valley Boys and Girls Club, In Memory of Pat Peri, P.O. Box 534, Yerington, NV 89447
Pizen Switch Times thanks Reno Gazette Journal for this announcement from Walton's Funerals.