Rene Eileen Lewis ~~ Born September 19, 1971, Passed away September 19, 2021
René Eileen Katelnikoff Lewis  passed away on Sunday, September 19, 2021 at her home in Smith. She was 50 years old.
She was born in Carson City, Nevada on September 19, 1971.
She is survived by her husband, her four daughters and two sons, and by her three granddaughters and two grandsons. Her love for her children and grandchildren was endless. She used to say her greatest accomplishments in life were each of her children and witnessing their achievements. She was incredibly proud of each of them and was not afraid to let it be known.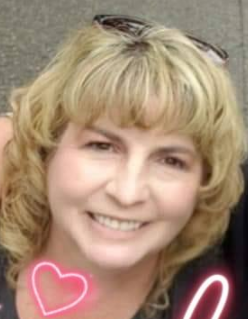 René moved to Smith Valley at a young age with her sisters and has since remained deeply rooted in the community. She is a true Smith Valley Bulldog, now and forever. Her passionate and loving spirit was felt by many, and though she will be greatly missed, her memory will live on eternally in the hearts of those who knew her.
A Celebration of her Life will be held at the Renner Farm on Thursday, September 30th at 11:30 am.  Her interment will be held at the Hillcrest Cemetery prior to the Celebration of Life service.
Family and friends are invited to sign her on line guest book at www.FRFH.net
Arrangements are under the direction of Freitas Rupracht Funeral Home, 25 Hwy 208 Yerington, Nevada 89447 (775) 463-2911