It's noon on Saturday, September 4th, 2021 on the corner of Main and Broadway in Yerington. The street has been blocked off in anticipation of the VORRA racers making their way on today's Poker Run from the Walker Resort in Smith Valley across the dusty Wassuk Mountain Range to Mason Valley.
VORRA stands for Valley Off Road Racing Association.
Staging in front of the Pioneer Crossing Casino is the Bradford Crew: 3 generations of a family of off-road racing enthusiasts, currently of Arizona.  The patriarch of the family, Steve Bradford, said he'd been racing since 1966.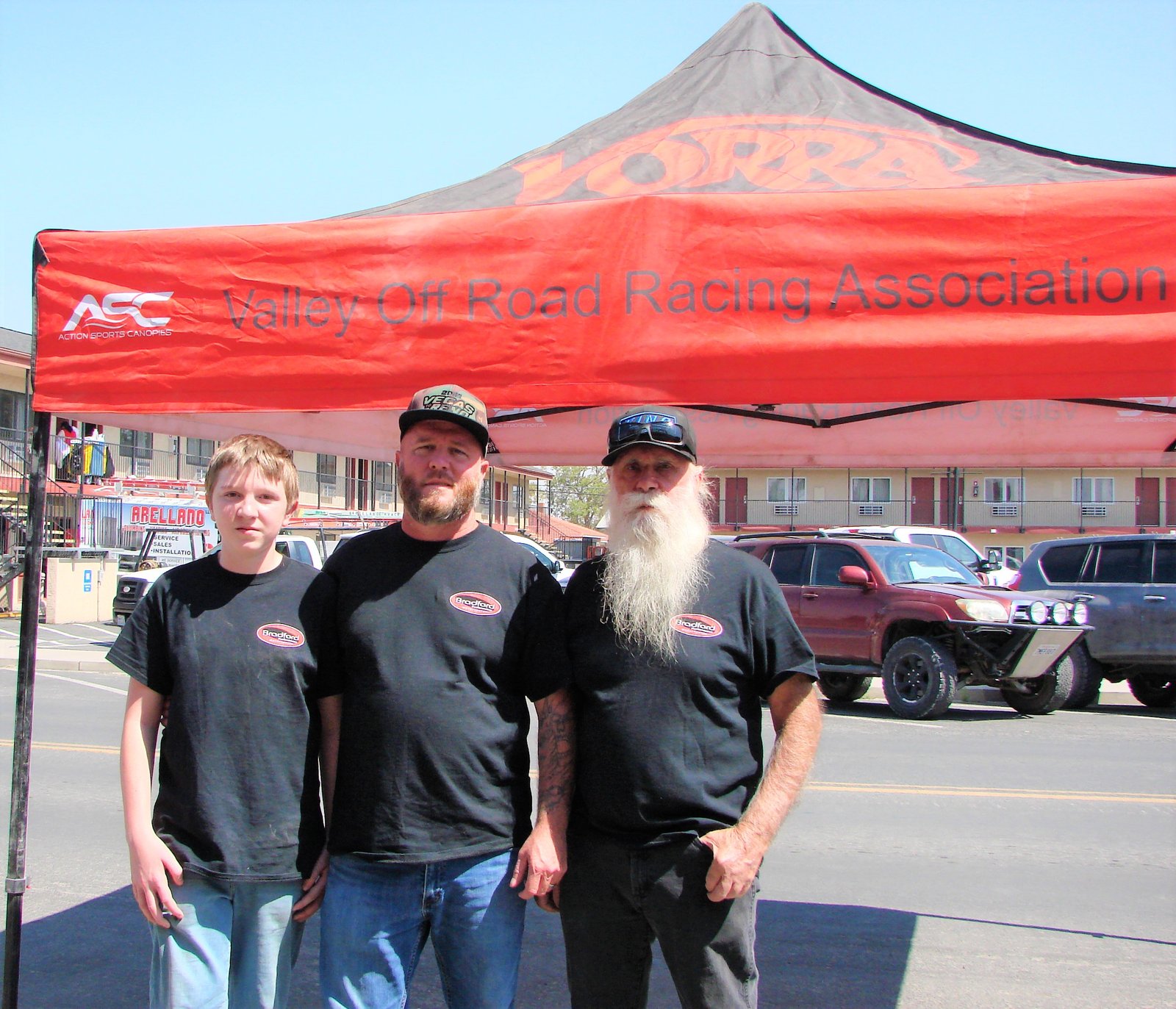 Steve Bradford has another son Travis who was inside Pioneer Crossing getting a bite to eat and missed the photo op.  Steve Jr. said "Its a good thing 'cause Travis was getting hangry!"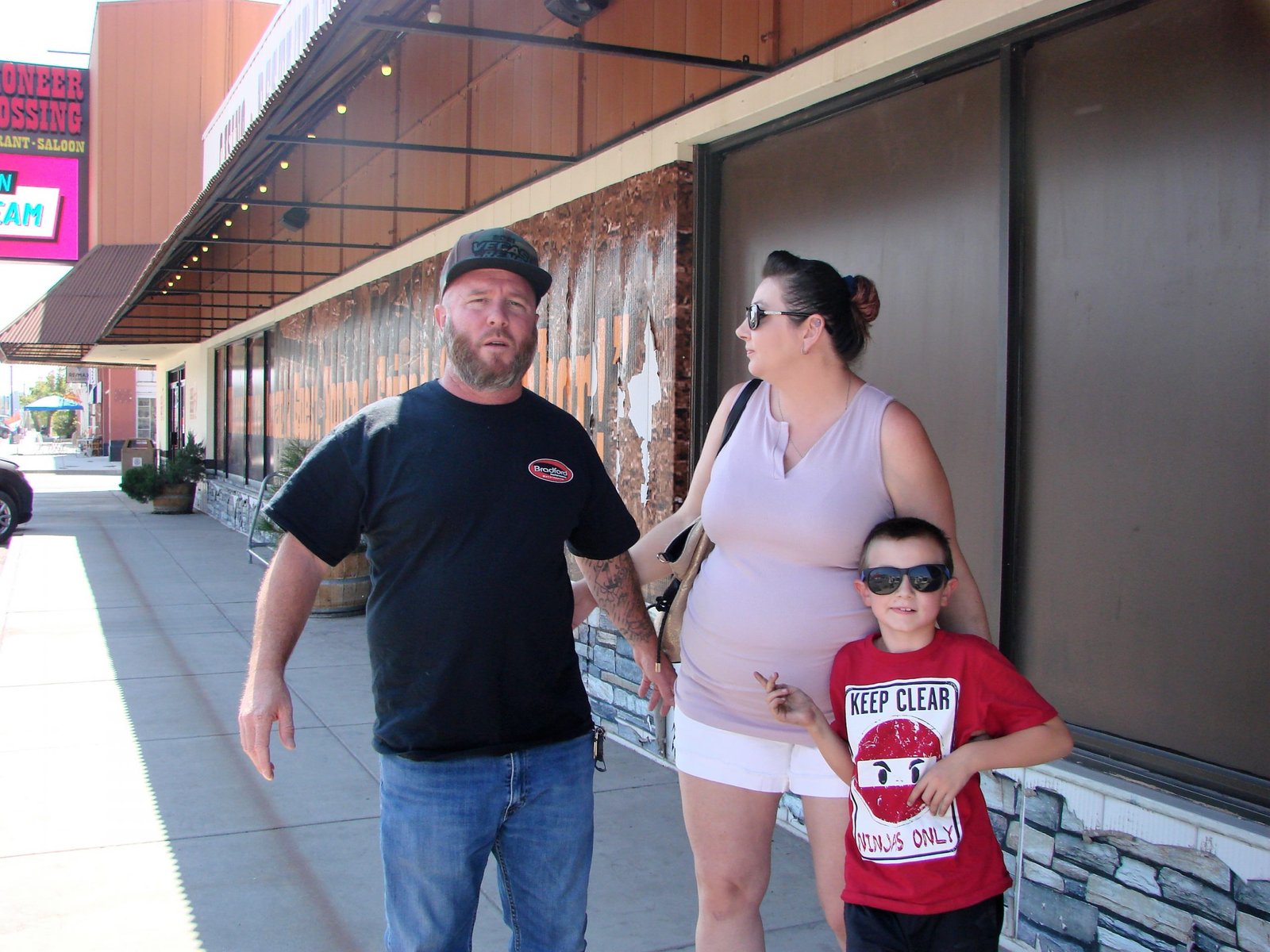 https://www.vorraracing.com/yerington-september