Larry Clay Hernandez passed away on August 7, 2021 after a short illness in San Antonio, Texas, where he had resettled in recent years. Larry is remembered by friends and family for his ever-present wry smile, quick wit and ability to make friends wherever he was.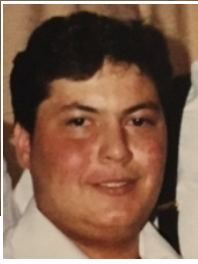 Larry was born on November 6, 1970 in Lakewood, California. He was the third son of Sandra Smith and Jose Hernandez. His brothers, Tony Hernandez of Chicago, Illinois, and Rodney Hernandez, of Fallon, Nevada welcomed Larry to the family and their home in Southern California. Shortly after Larry's birth, his mother and brothers relocated to Yerington, Nevada, a small farming community. Larry spent his early childhood in Yerington, where he was particularly close to his Aunt Freta Taylor. After Sandra remarried, Larry's little sister Kris Rife, now of Fallon Nevada, joined the family in 1974, sharing a November birthday with Larry.
Larry moved with his brothers to Reno, Nevada to attend middle and high school and to live with his beloved Aunt Oleta Bick and Uncle Roland (Rusty) Bick. Reno became Larry's new home and it was here that he made many friends while working in grocery stores and other retail shops. Larry was a favorite of his colleagues and customers and was always quick to offer a joke.
Larry remained in Reno until relocating to San Antonio, where he again made many friends of his colleagues and customers. Larry had returned to collecting comic books, a lifelong passion, shortly before his passing.
Larry was an uncle to Richard, Benjamin, and Anthony Hernandez, Erin Lynn Hernandez, and Dyllon and Aubrey Renfroe.
To honor Larry's lifelong love of animals, the family requests that in lieu of flowers or cards, friends consider a donation to the San Antonio Humane Society or the Nevada Humane Society.